Oprah's Baby Gift to Mindy Kaling 2018
Oprah's Baby Gift to Mindy Kaling Involved a U-Haul Truck?! Enough Said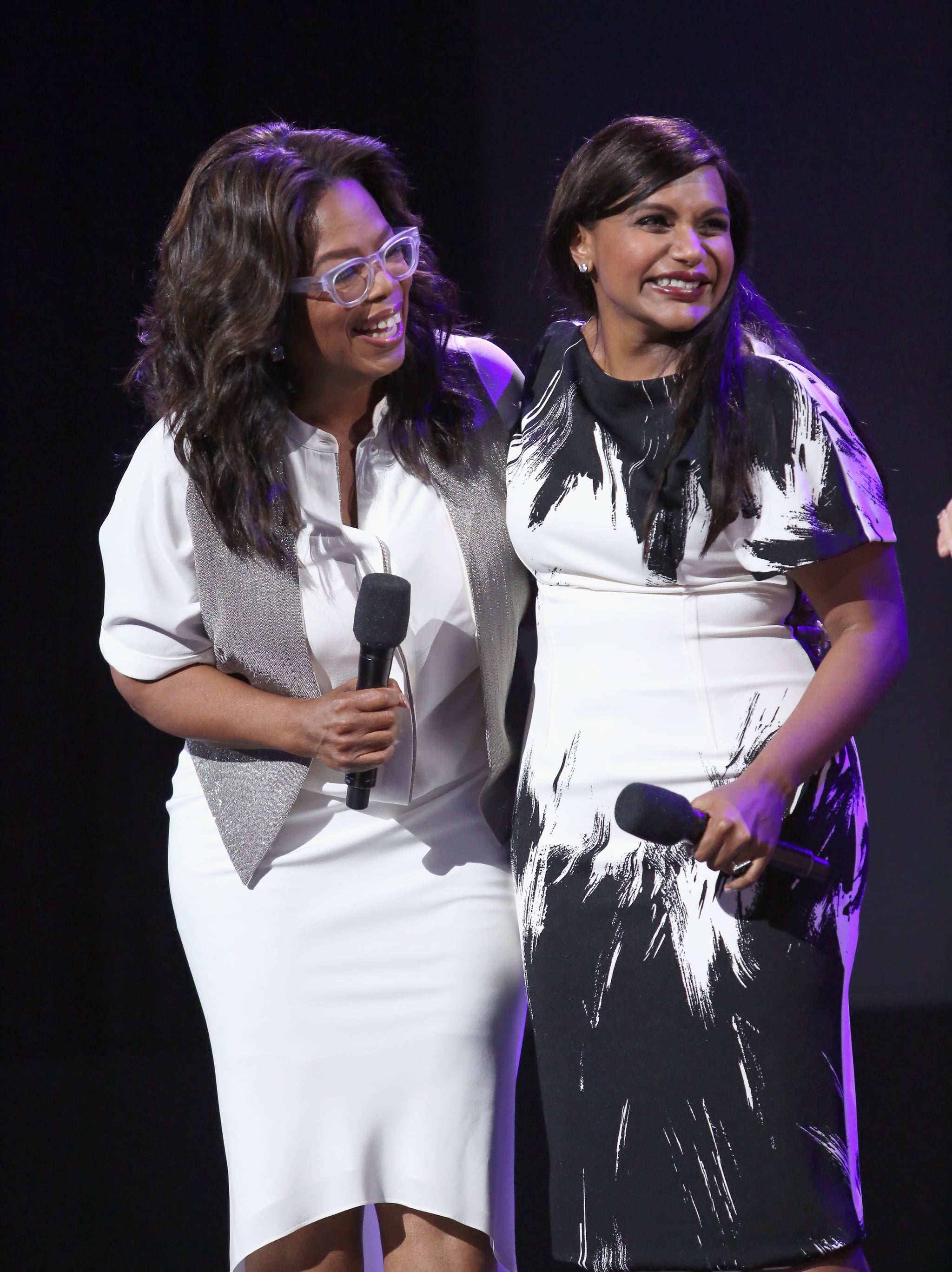 When Mindy Kaling got a call from her assistant that Oprah got her a baby gift, she had no idea what kind of surprise she was in for. The 38-year-old welcomed her daughter, Katherine Kaling, in December, and the little got "the most amazing gift," Mindy told USA TODAY.
"Two men are going to be coming to your house, they said, with a U-Haul truck," Mindy said her assistant told her on the phone. "All you want in your life is to hear that two men in a U-Haul truck are coming to your house because Oprah sent them. I was supposed to go to work that day (but I was like), I gotta be here."
It was the perfect decision because "they arrived with a a hand-carved bookcase, prettier than any professional dollhouse you had ever seen that contained a hundred of the classic essential books in children's literature," Mindy continued. "And I held my baby up to it and I said, 'Did you see what Miss Winfrey did for you?' Each book has Katherine's Book Club' on it."
Oprah, who was also sitting beside Mindy and Reese Witherspoon during the interview, interjected and said "It wasn't as perfect as I wanted it to be." That's because the 64-year-old wanted it to look like the treehouse Mindy's A Wrinkle in Time character, Mrs. Who, lives in. "Now it only looks like a beautiful castle," Mindy quickly responded. "It was the best I could do," Oprah replied.