Oscar Presenters 2018
Every Single Celebrity Who Will Be Presenting at the Oscars This Year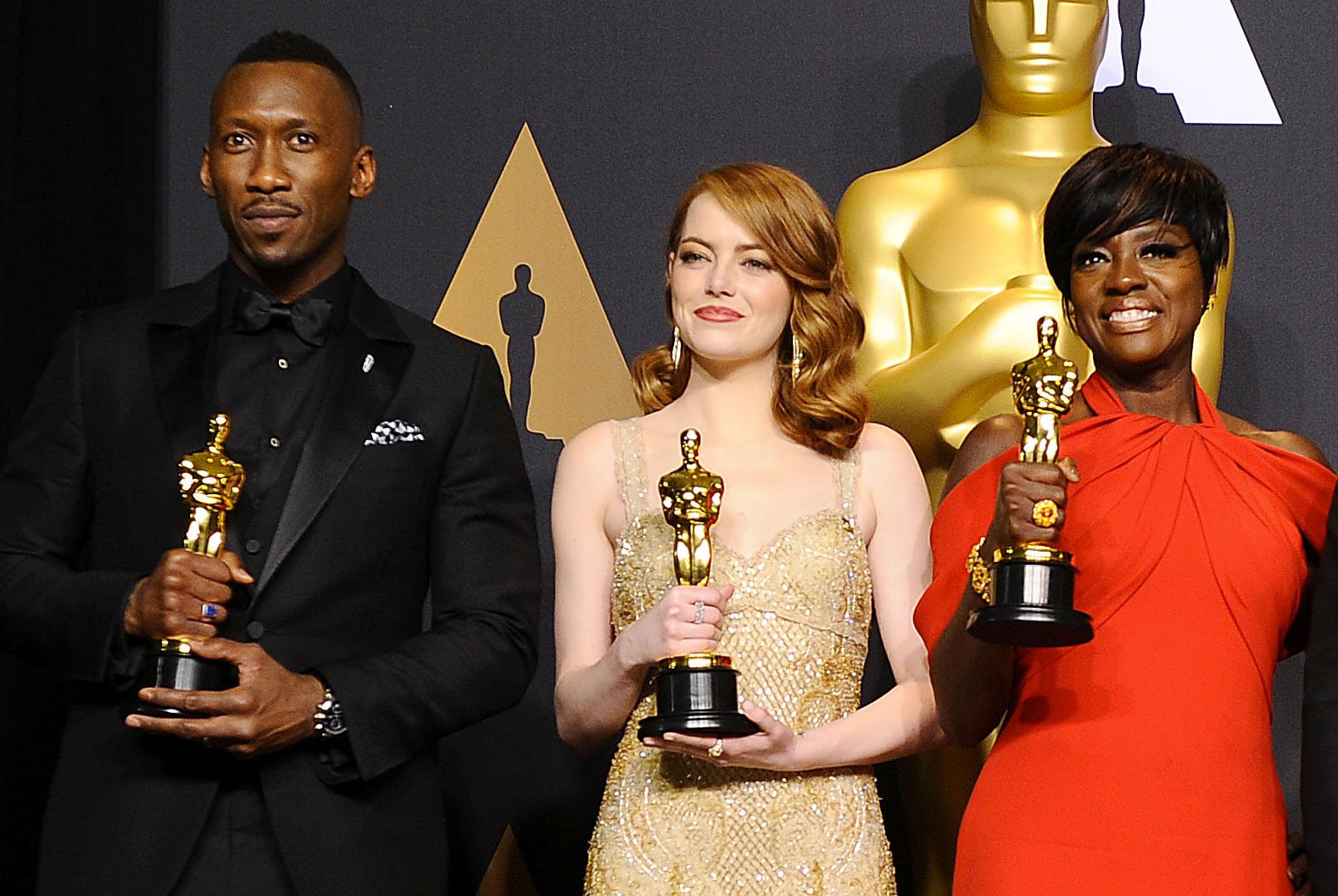 The 2018 Academy Awards are almost here! In addition to an interesting list of nomineess and another monologue packed with jokes from second-time host Jimmy Kimmel, we can expect to see a star-studded line-up of presenters.
In a press release ahead of the 90th annual award show, the Academy released the names of who will be on deck to present when the Oscars air live on Sunday, March 4: Mahershala Ali, Chadwick Boseman, Viola Davis, Laura Dern, Jennifer Garner, Greta Gerwig, Tiffany Haddish, Tom Holland, Kumail Nanjiani, Margot Robbie, Emma Stone, and Daniela Vega.
"Whether returning to the Oscars stage, or gracing it for the first time, each of these artists bring their own distinguishing and energetic appeal," producers Michael De Luca and Jennifer Todd said in a joint statement. "Their contributions will make for an unforgettable evening."
Ali, Davis, and Stone's presence at the big show is to be expected, since all three took home best supporting actor, best supporting actress, and best actress, respectively, last year. Those winners are usually on hand the following year to present for the opposite category (ex: Stone will present the best actor category).
Missing from the group is best actor winner Casey Affleck, who took home the trophy for Manchester by the Sea in 2017. He will not make an appearance at the Oscars this year due to the lingering sexual assault and harassment allegations that were put against him by two former colleagues, with a source telling Deadline that he didn't want to "become a distraction" from the #MeToo movement. A spokesperson for the Academy also told POPSUGAR back in November that they "appreciate the decision to keep the focus on the show and on the great work of this year."