Pamela Anderson Serves Vegan Food to Calais Refugees
These Refugees Got an Unexpected Visit From Pamela Anderson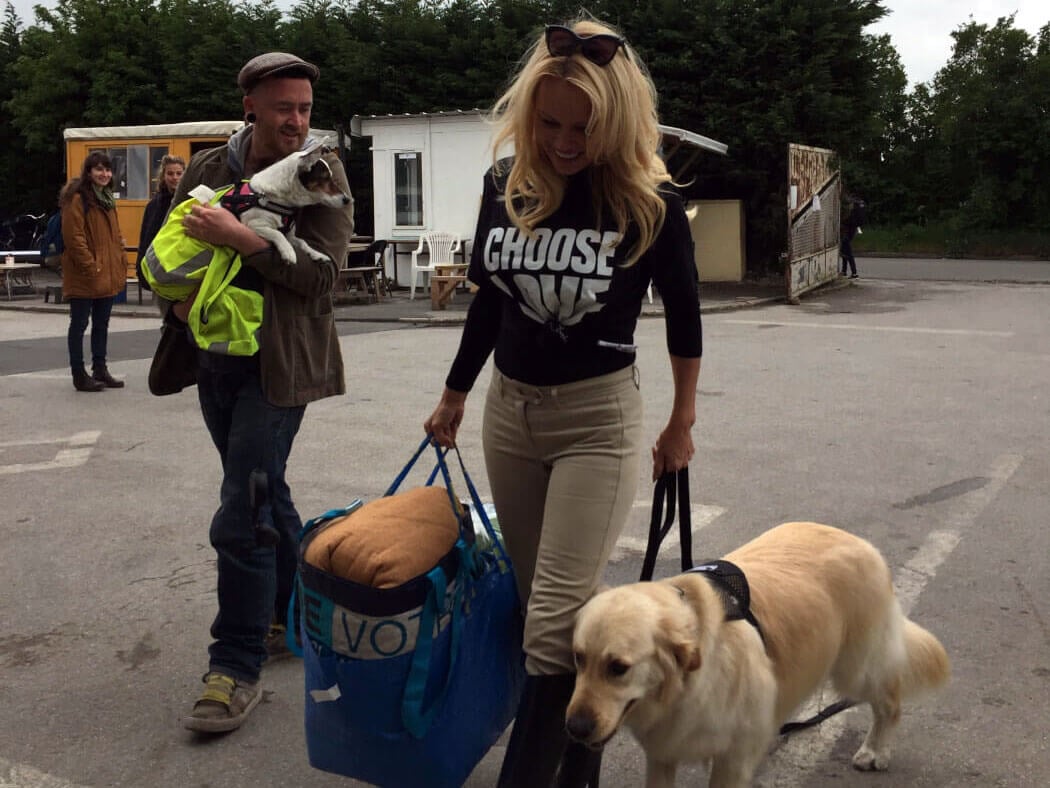 She's perhaps best known for her role on 90s TV show Baywatch, but these days Pamela Anderson likes to spend her time helping the needy. The actress was spotted dishing up food to the homeless in Calais, France on Wednesday alongside representatives from Help Refugees and Refugee Community. Pamela took to the kitchen where she helped peel potatoes and onions as part of a delicious vegan meal and as a PETA ambassador, we bet she was thrilled to be feeding the refugees something nutritious. She also handed out free sleeping bags to those sleeping rough.
"I wanted to come and give these people a helping hand and let them know people care," Pamela said. "They have lost so much, and I hope a nourishing meal can help make the awful situation they've found themselves in a little less awful today. And because it's vegan, no animals have suffered for it, either."
It's not the first time she has done her bit for the homeless – in January, she handed out vegan hats and gloves in Dunkirk, plus animal-themed books and coloring pencils for kids who have had to flee their homes.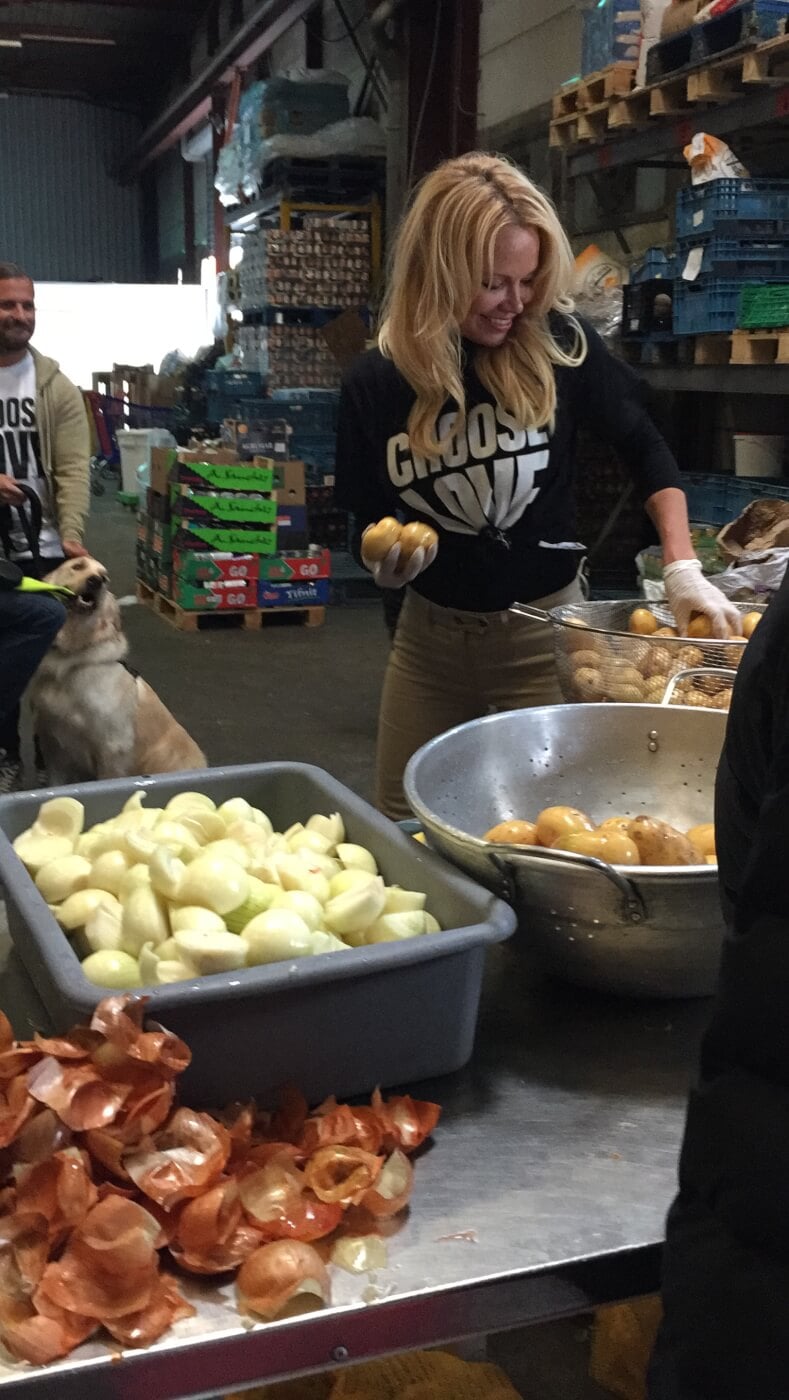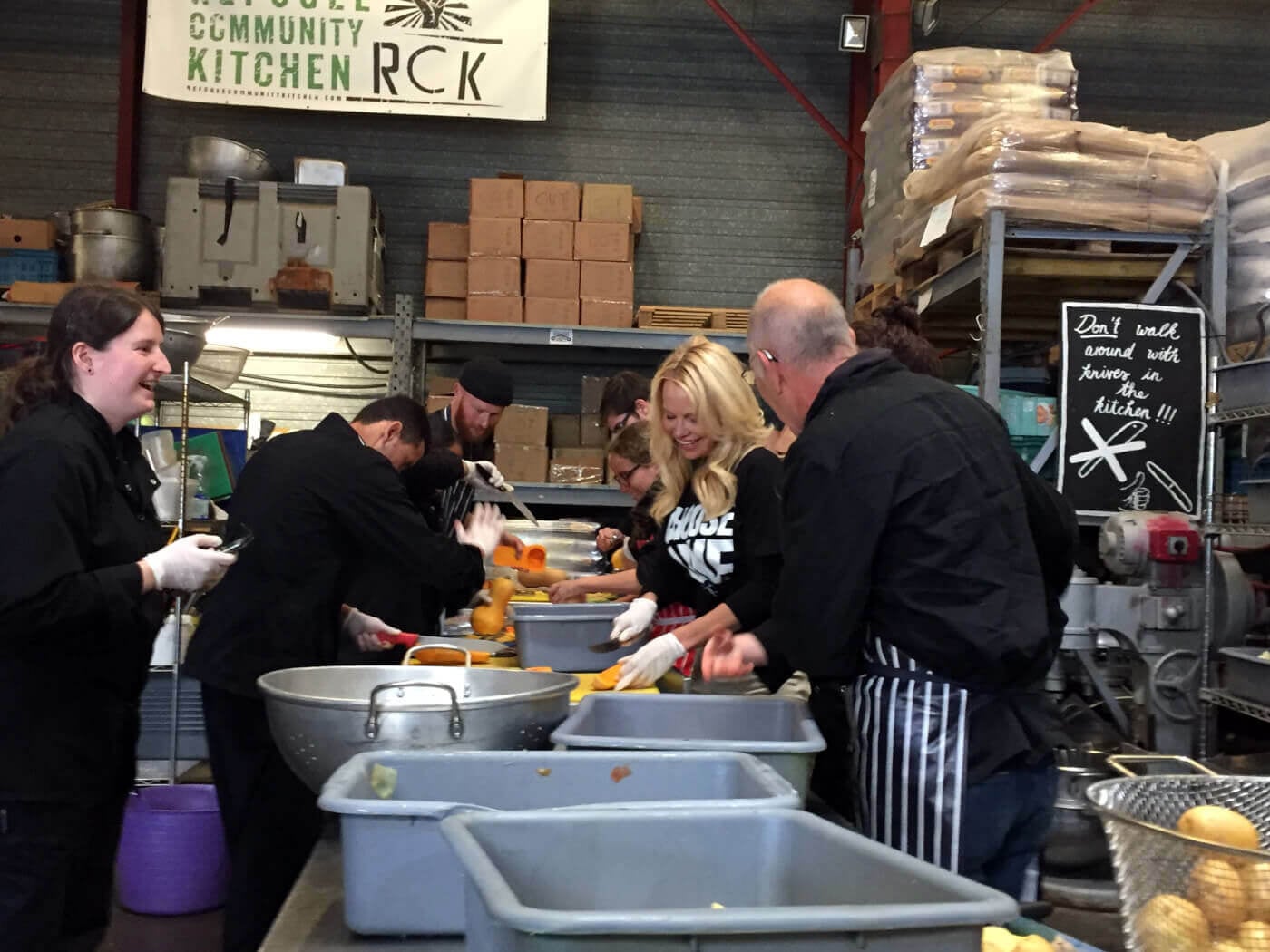 Image Source: PETA