Paris Hilton Wears Abaya to Abu Dhabi Grand Mosque 2016
Paris Hilton's Abaya Look in Abu Dhabi Will Give You Life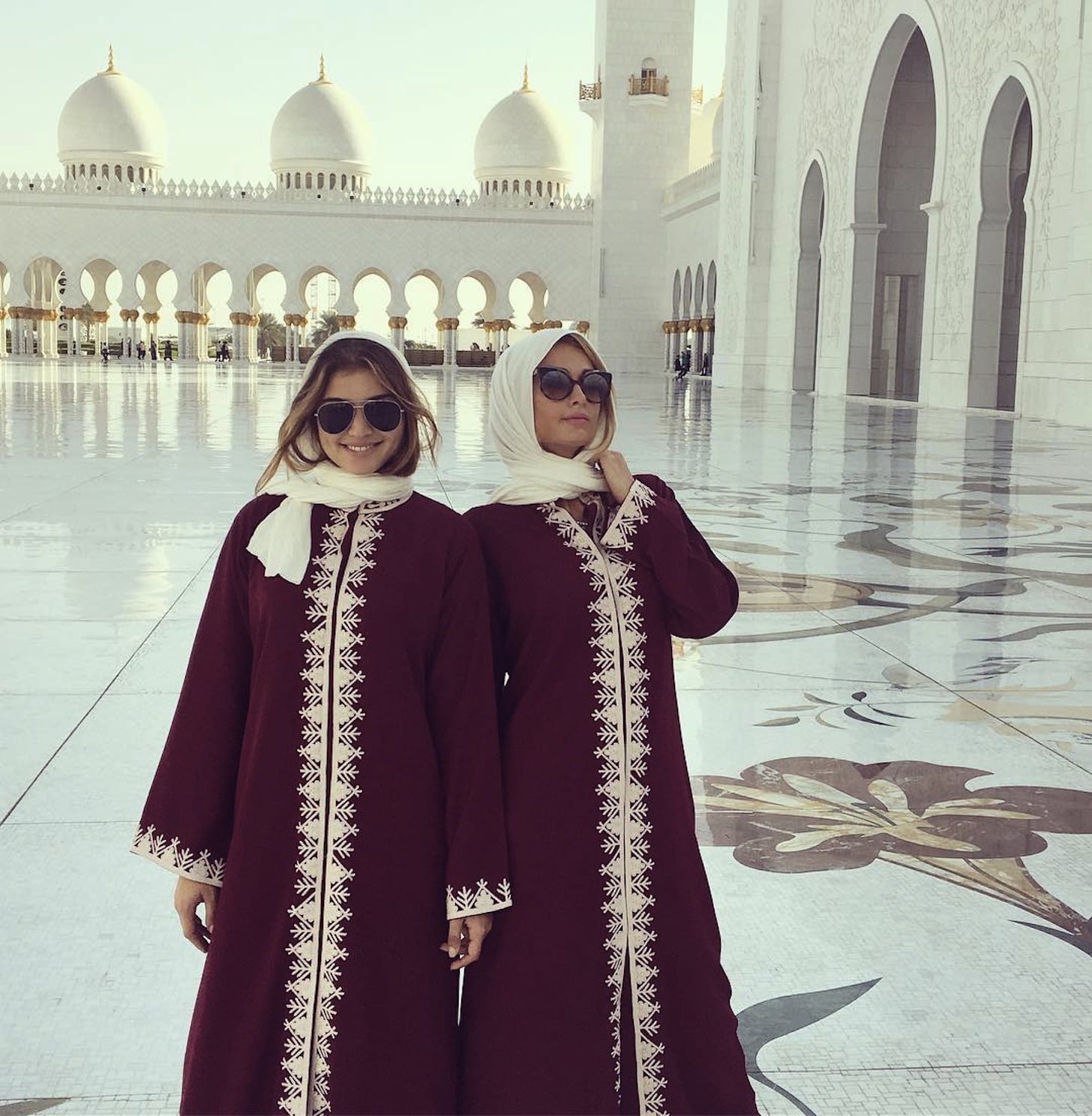 Yaaas, Paris Hilton!
We've seen celebrities such as Rihanna and Kendall Jenner show up to the Sheikh Zayed Grand Mosque in Abu Dhabi looking awesome in their black abayas in the past, but Paris Hilton's recent appearance was everything. The 35-year-old and her model friend Daniela Lopez Osario, donned maroon cover-ups to soak up the beauty of the building in the UAE's capital this week. It made a difference to the traditional styles we're used to seeing and we shouldn't be surprised to see that Paris was the one leading the way with different look.
It came after the fashion maven performed a storming set at the VIP Room pop-up club inside Cipriani on Yas Island.
Paris, you always give us LIFE!