Prince Philip married Queen Elizabeth II [1] in 1947 after falling in love eight years earlier. They went on to enjoy many exciting milestones, including Elizabeth's coronation in 1953 and the births of their four children, Princess Anne and Princes Charles, Andrew, and Edward. Since then, Philip has welcomed eight grandchildren and five great-grandchildren, whom he is often seen spending time with at both family gatherings and official events. See Philip's best moments with his royal grandchildren!
Philip shared a laugh with William and Harry at the Sovereign's Parade in April 2006.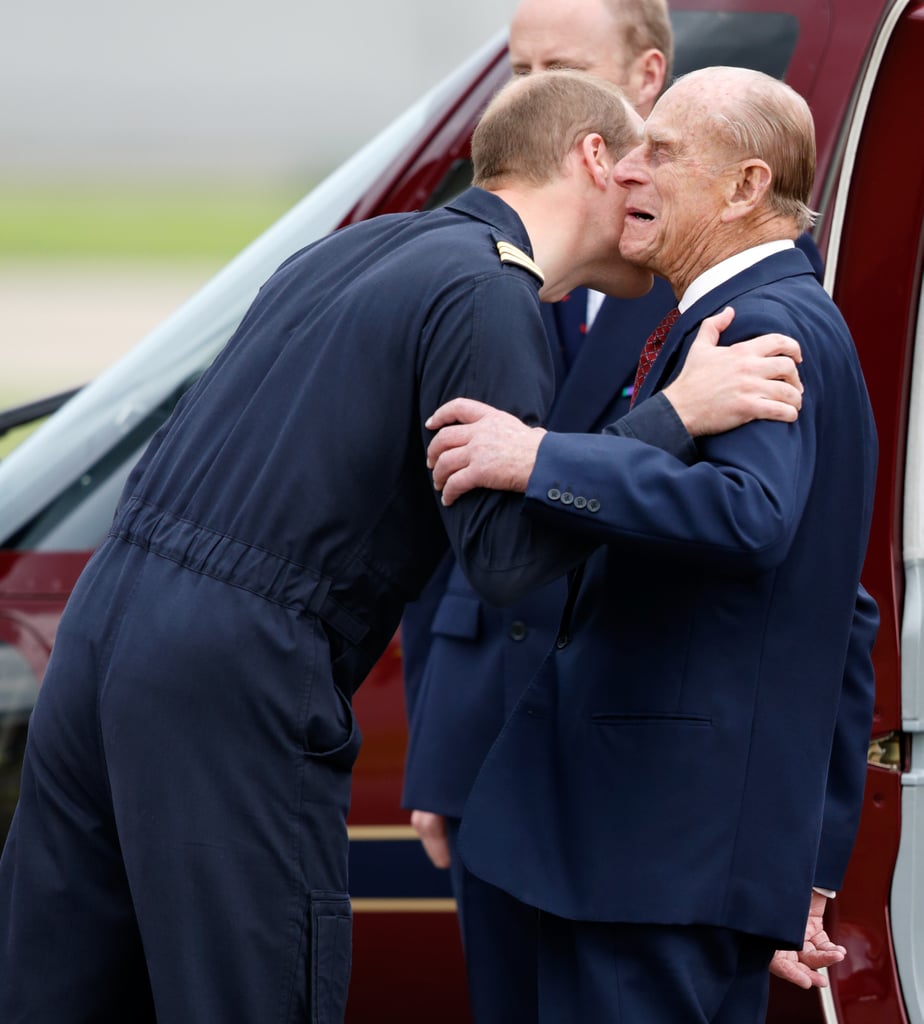 William gave his grandfather a kiss goodbye before he left the East Anglian Air Ambulance base in July 2016.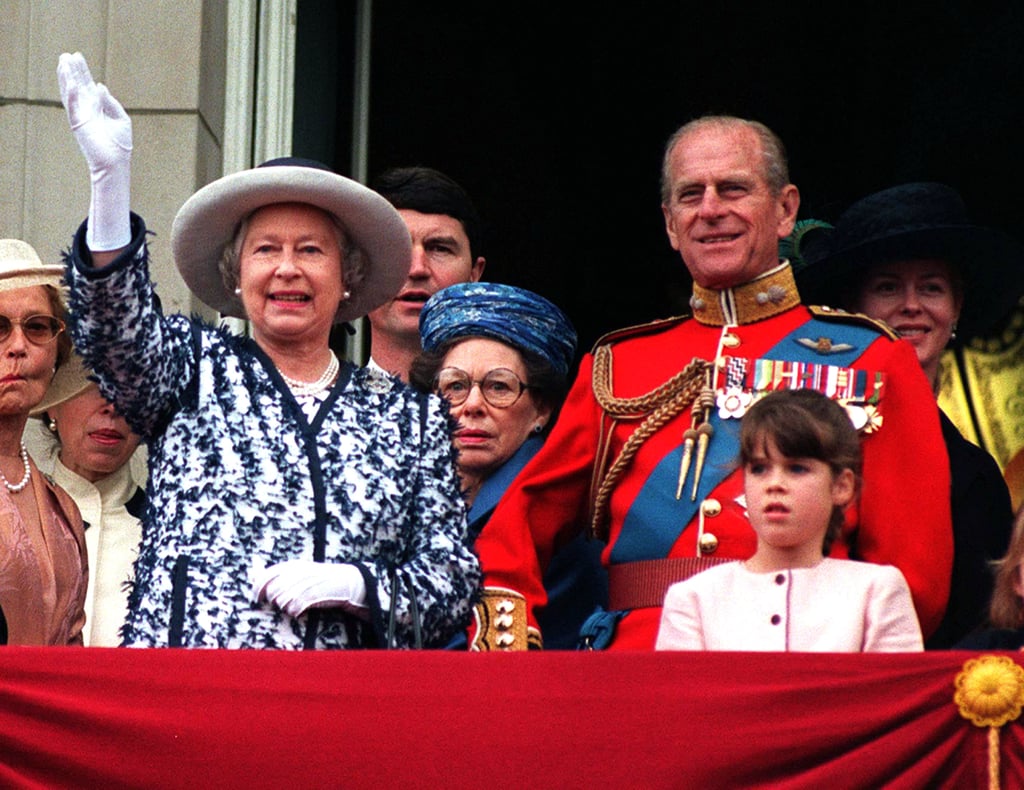 Philip stood with a young Princess Eugenie during the 1998 Trooping the Colour.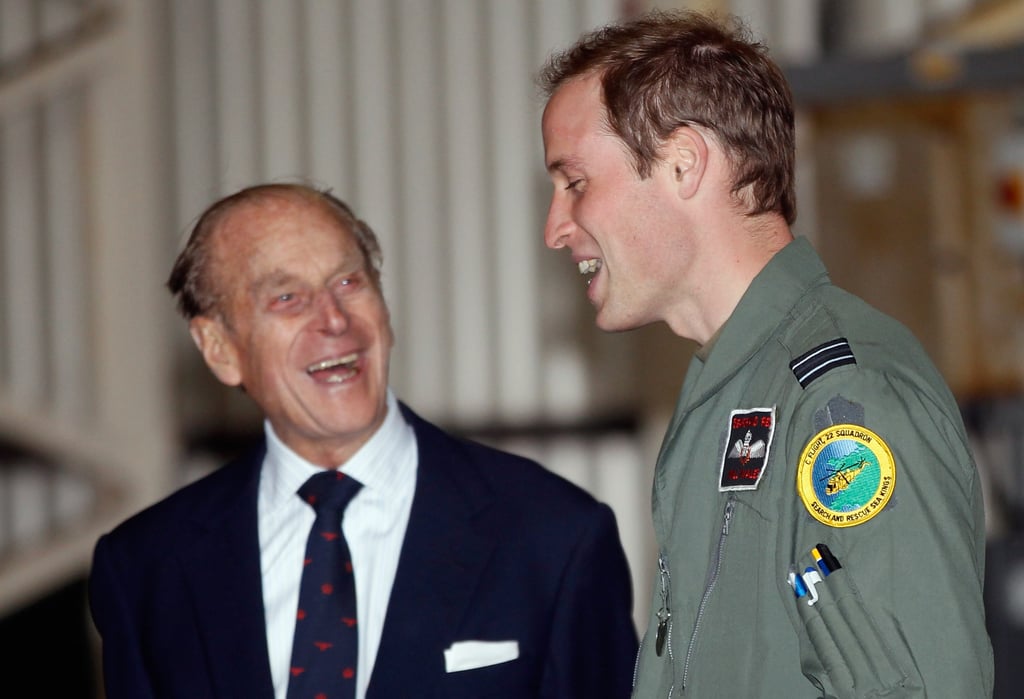 He and William had a laugh during an official visit to the RAF Valley in April 2011.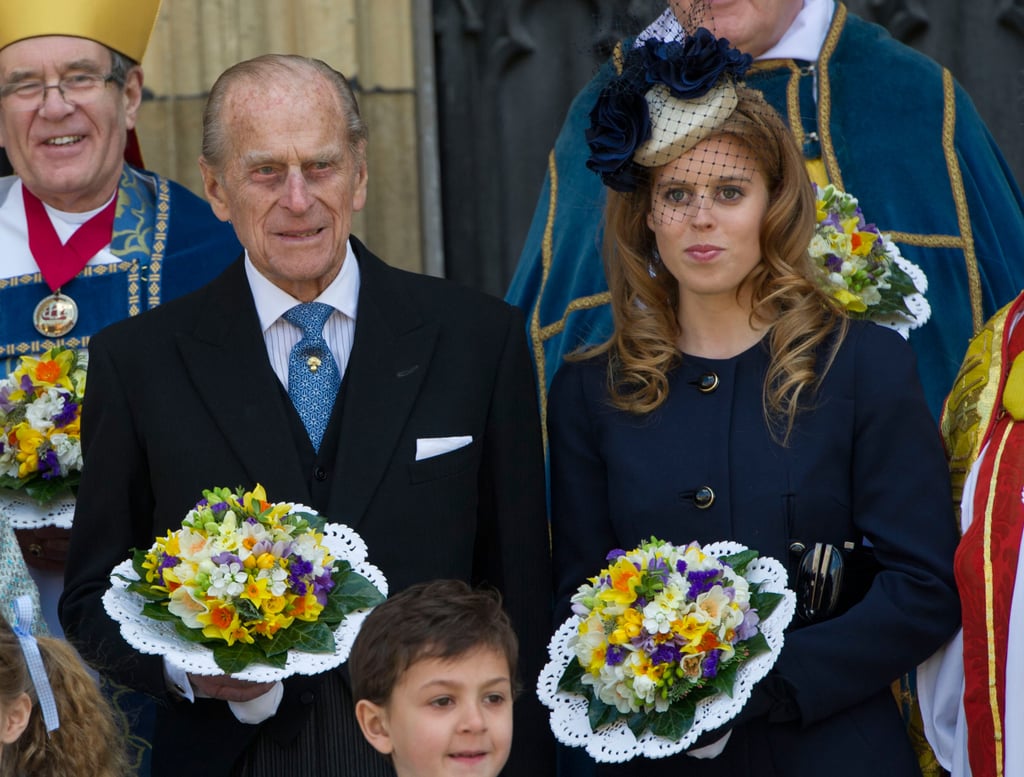 Philip and Princess Beatrice held on to flower bouquets after church service in April 2012.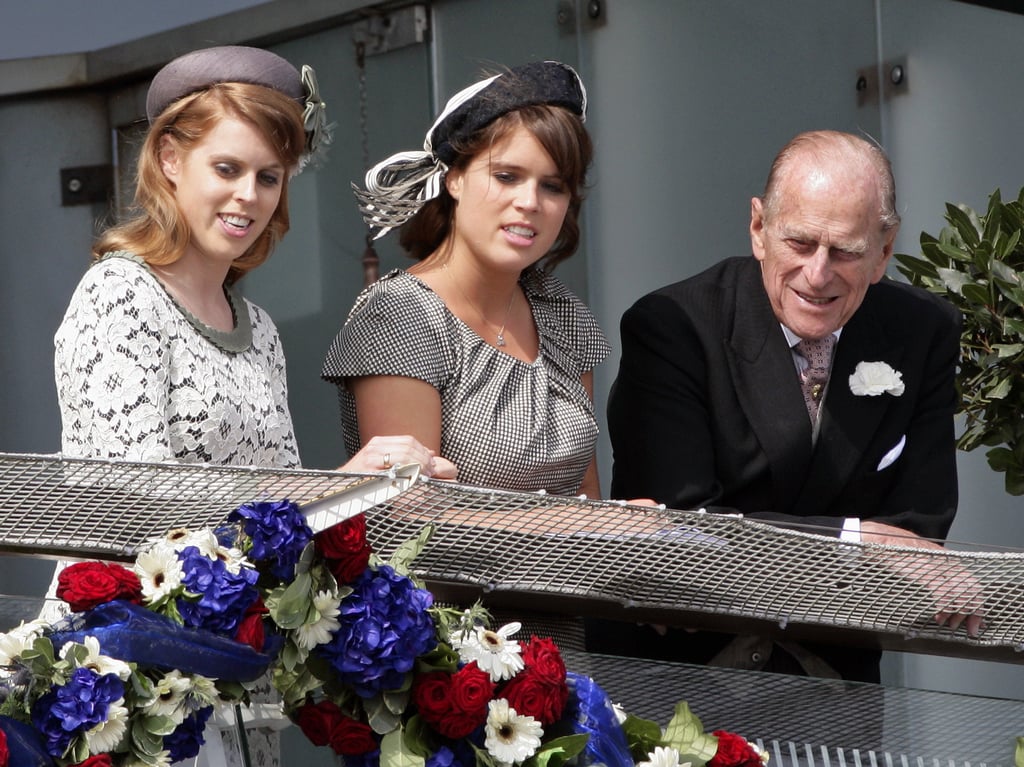 Philip checked out the horse races with granddaughters Beatrice and Eugenie during Derby Day in June 2012.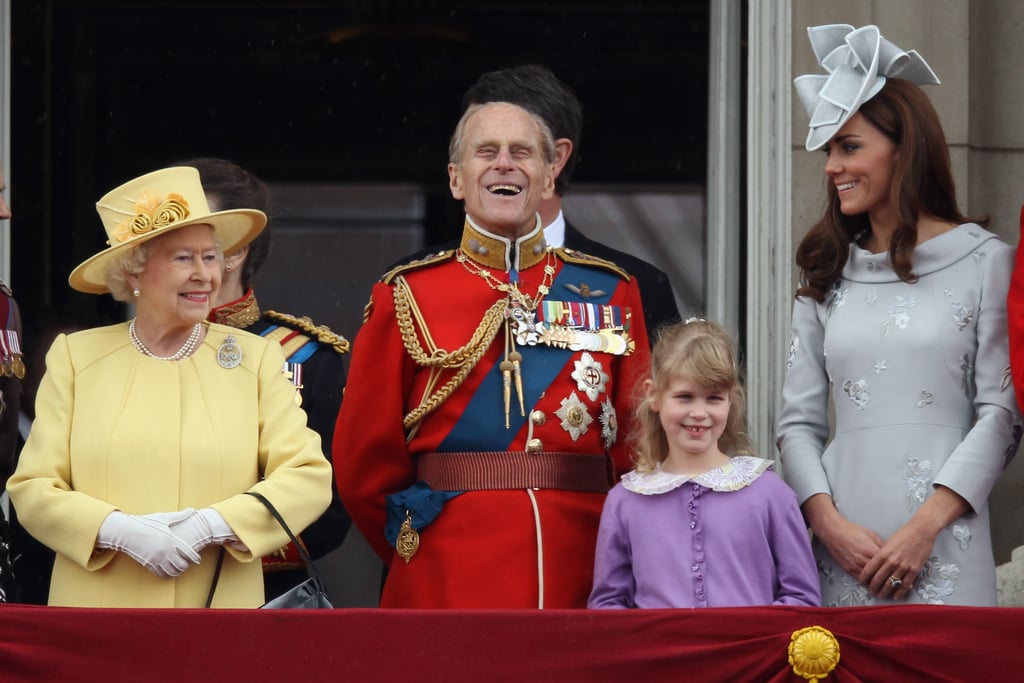 Philip marveled at the air show with his granddaughter, Lady Louise Windsor, and Kate Middleton during the Trooping the Colour ceremony in June 2012.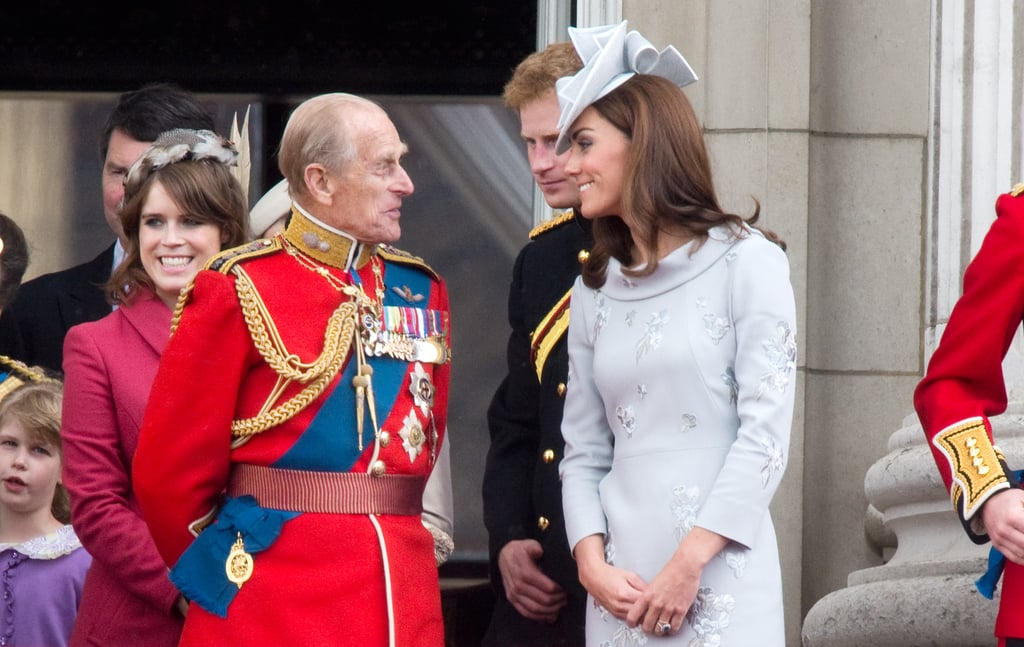 He, Kate, and Harry carried on a conversation on the Buckingham Palace balcony in 2012.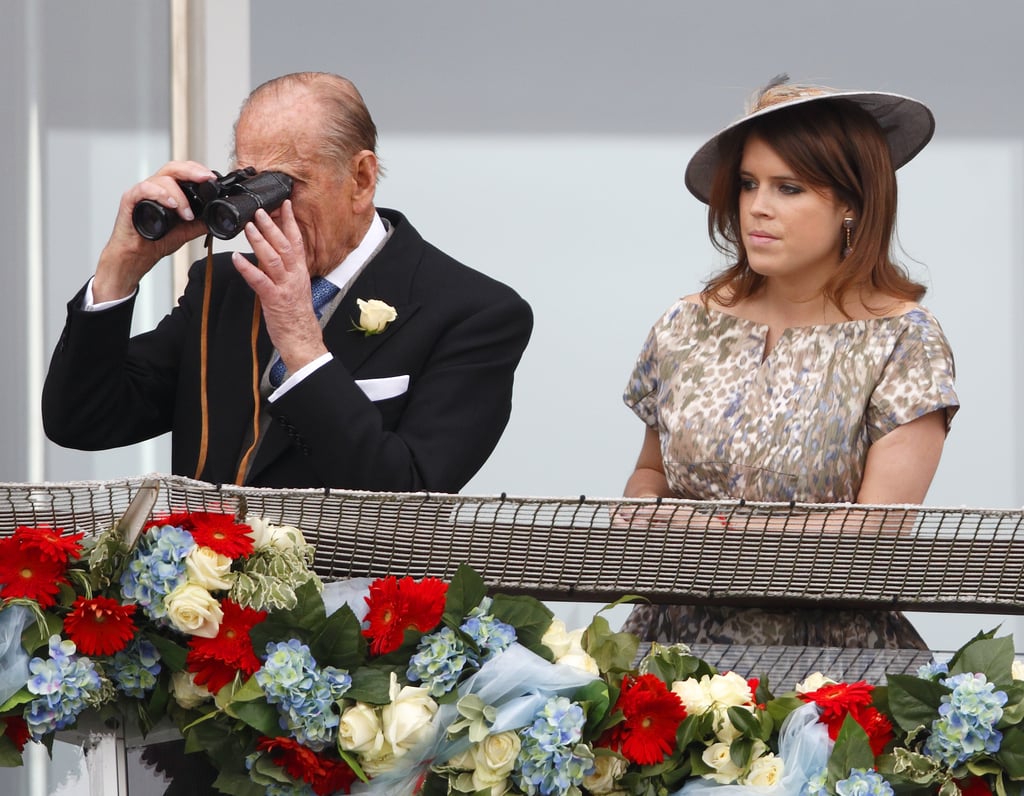 Philip watched the Derby Day races with Princess Eugenie in June 2013.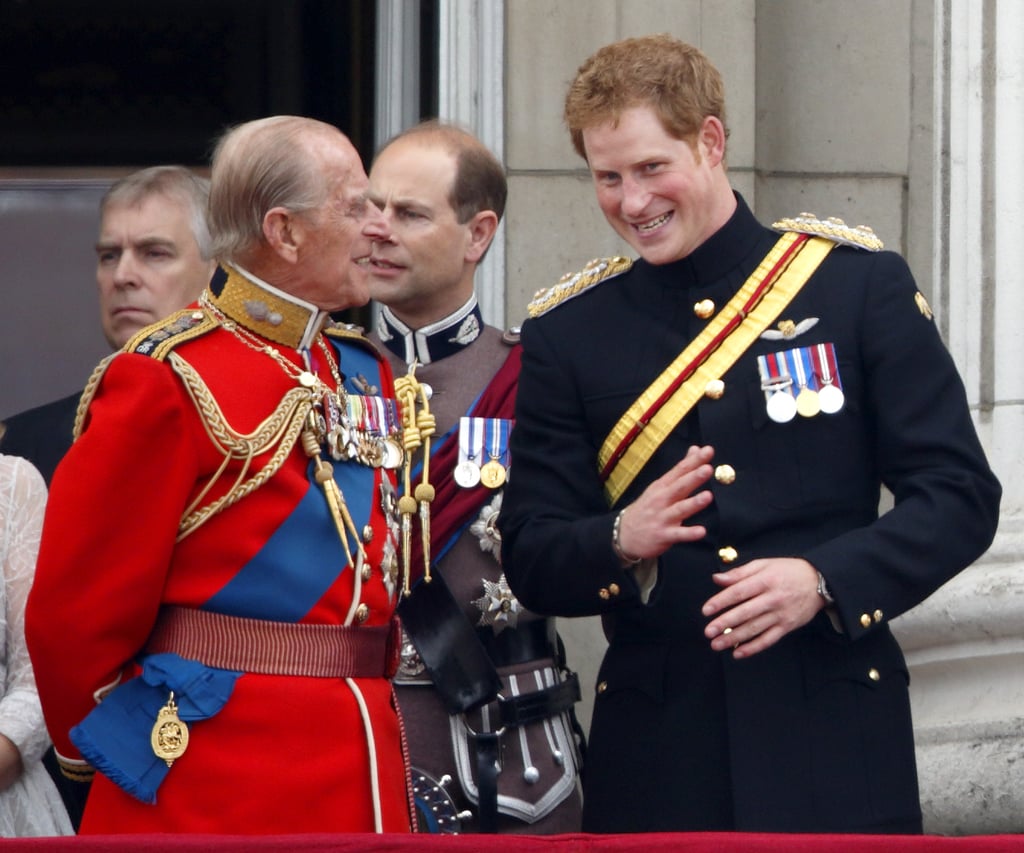 He and Harry chatted during the Trooping the Colour in June 2014.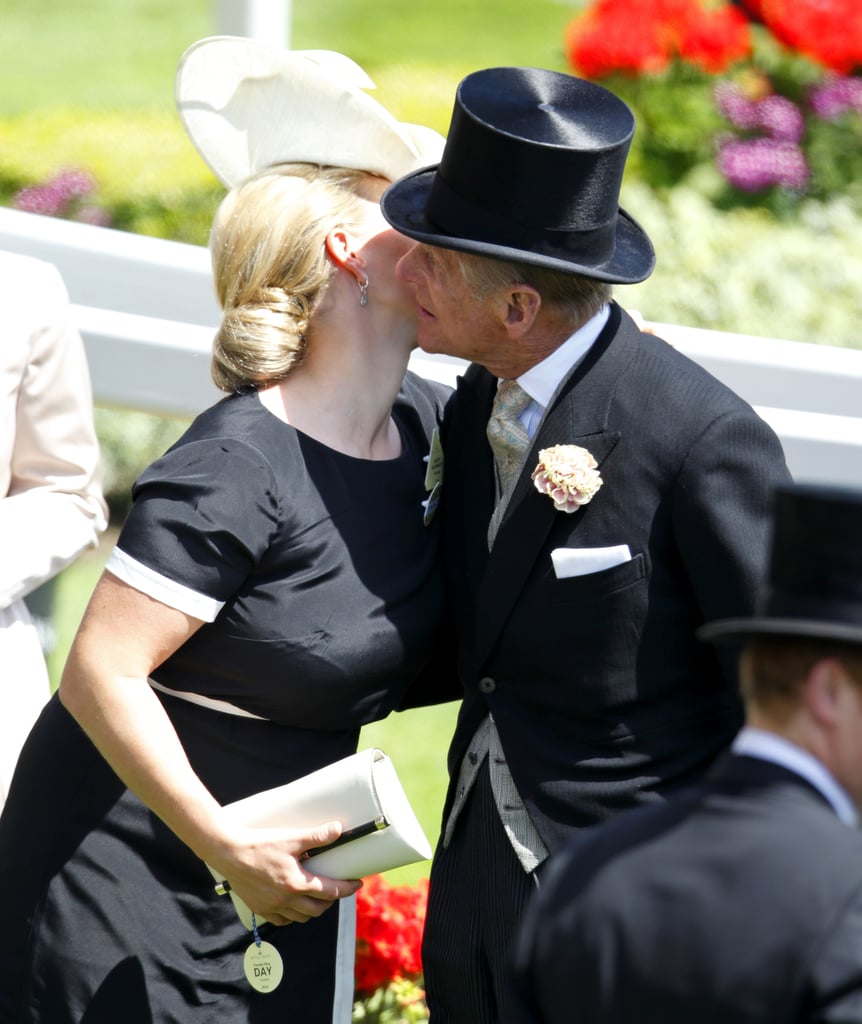 Philip gave his granddaughter Zara Phillips a peck on the cheek as they arrived for Royal Ascot in June 2014.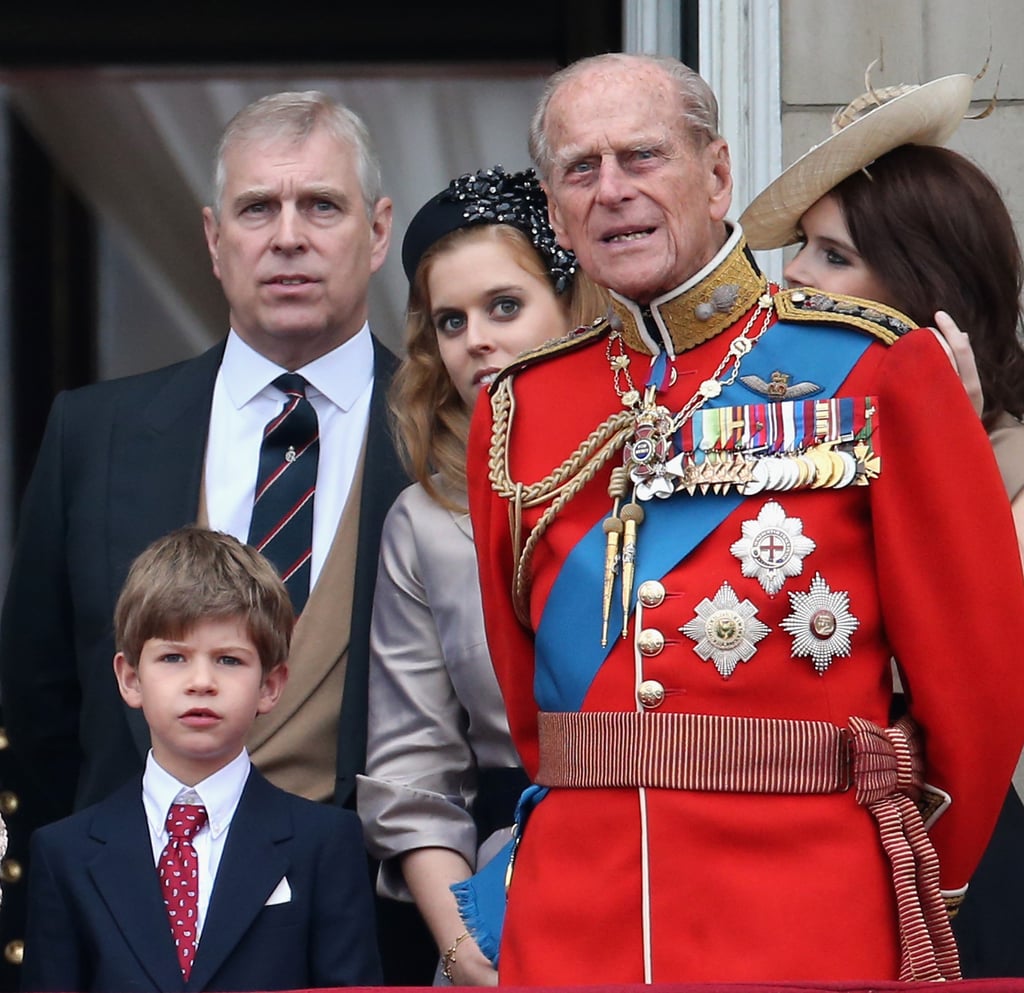 Beatrice was spotted peeking out from behind her grandfather as he watched the Trooping the Colour with James, Viscount Severn, in June 2015.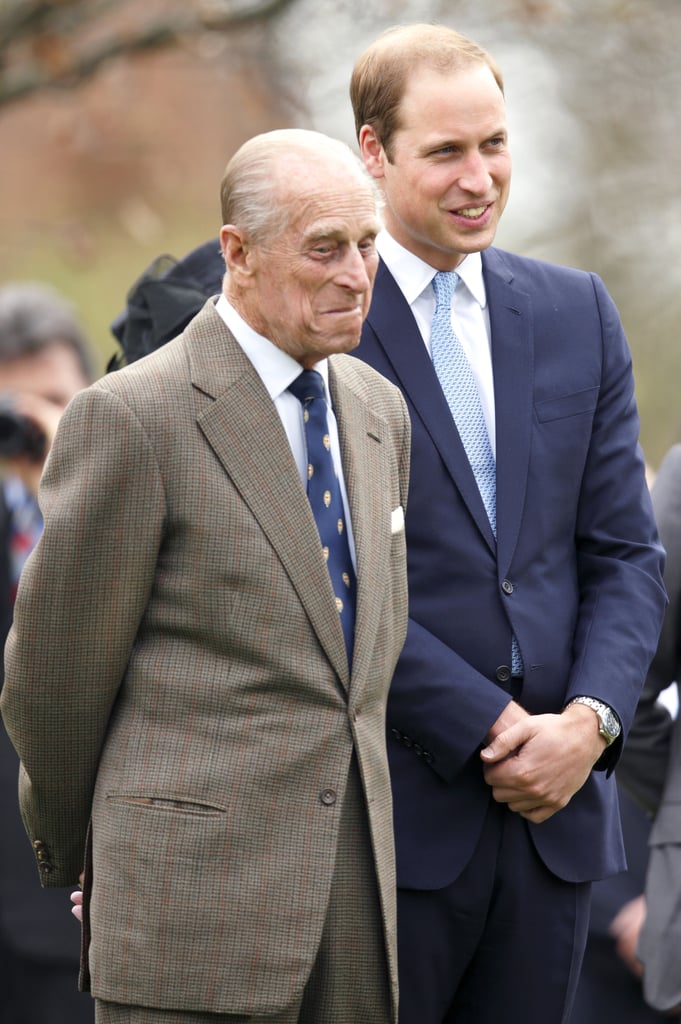 Philip looked to be stifling a laugh as he and William attended a statue unveiling in March 2014.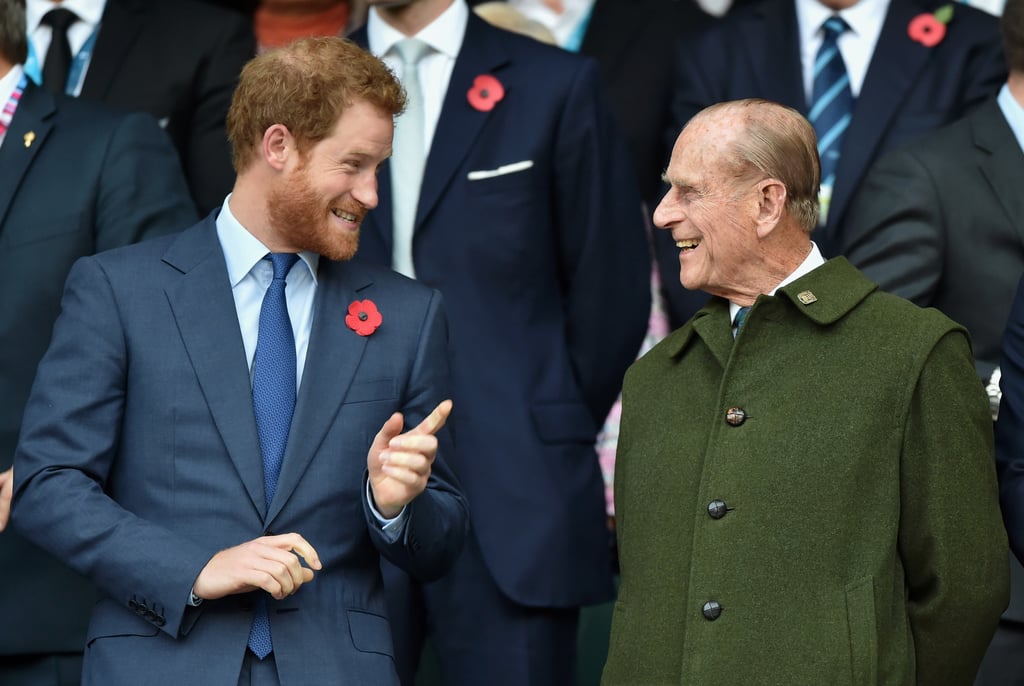 Harry and Philip cracked jokes during the Rugby World Cup in October 2015.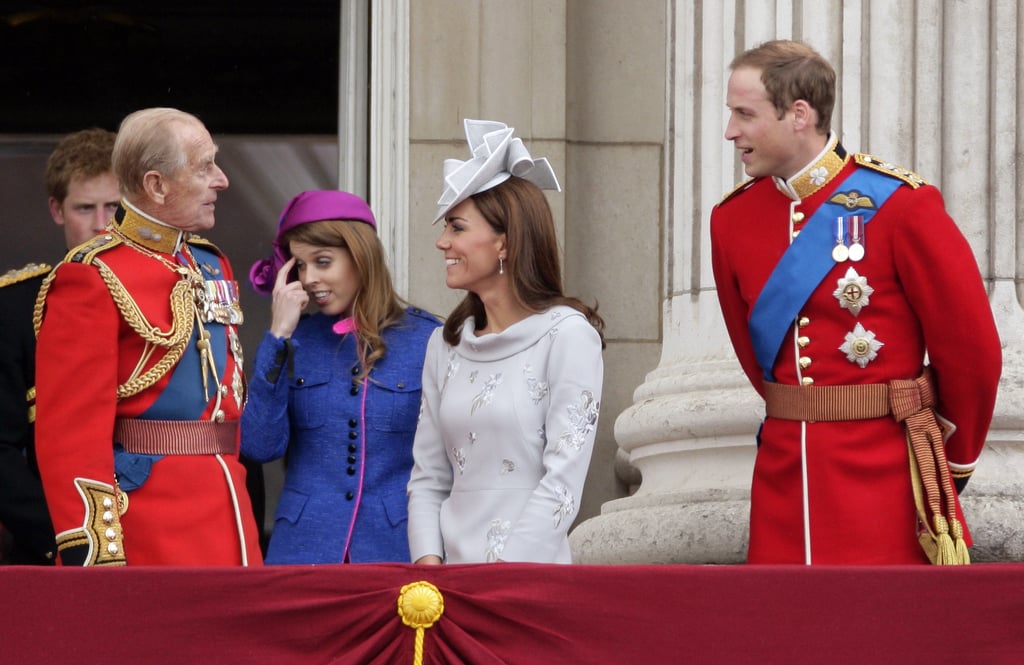 Philip chatted with Beatrice, Kate, and William during the annual Trooping the Colour in June 2012.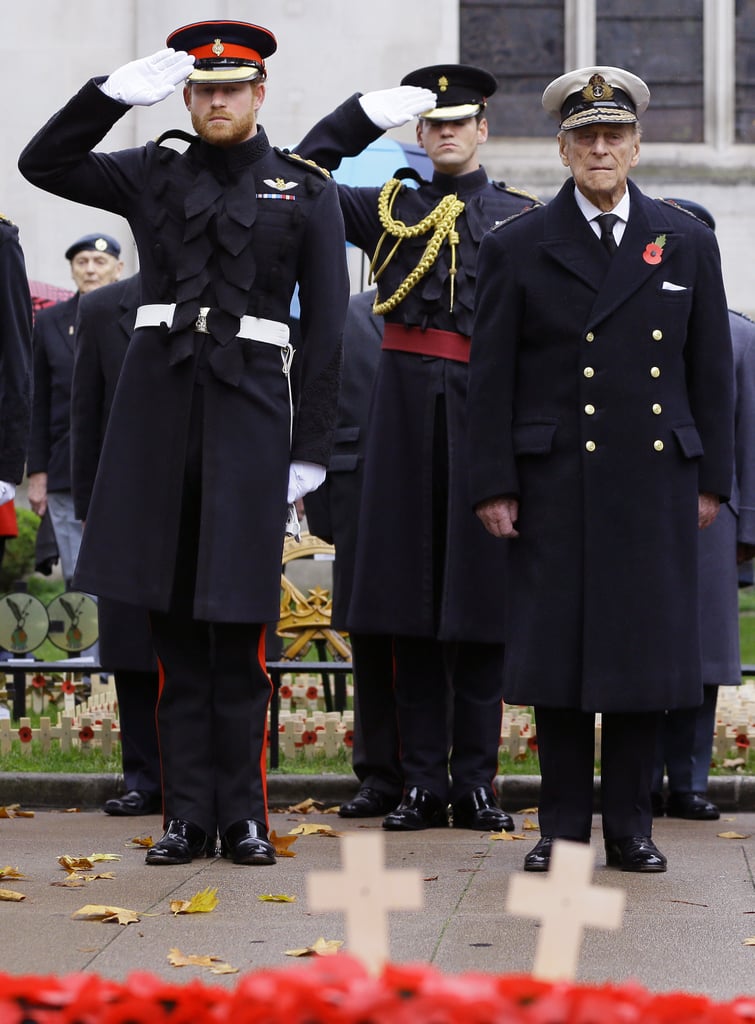 Harry and Philip stood side by side during a Remembrance service in November 2015.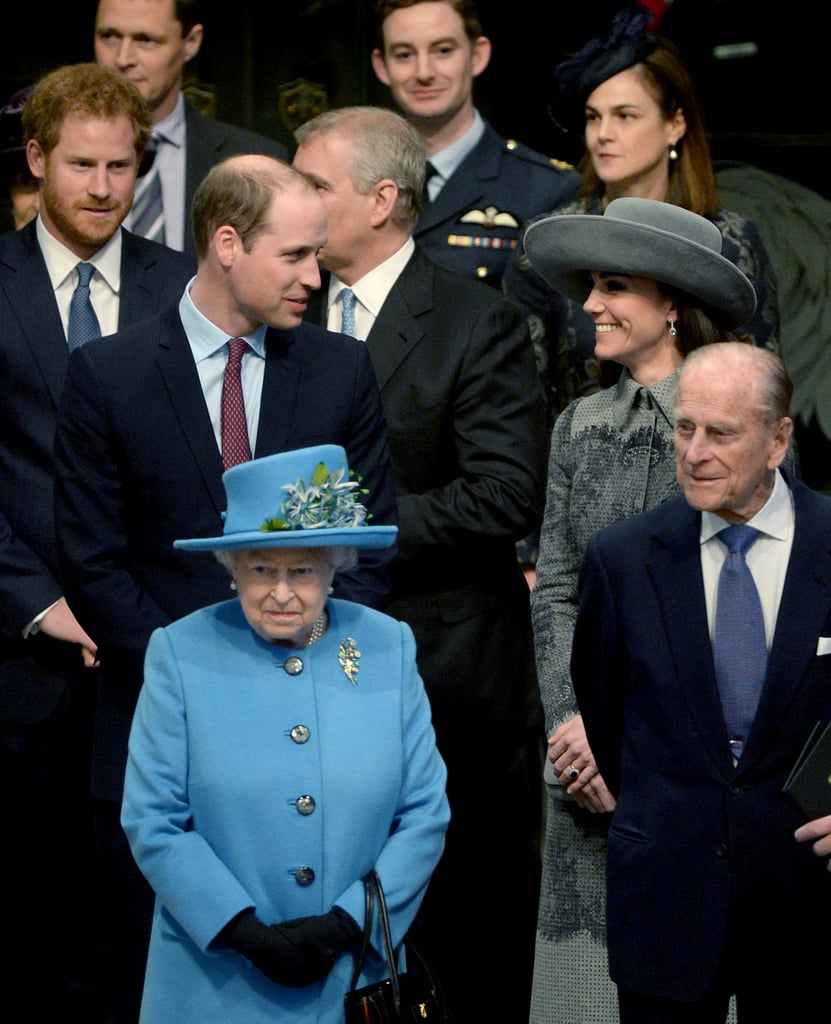 Philip was joined by his grandsons William and Harry, as well as Kate Middleton and Queen Elizabeth, for Commonwealth Day service in March 2016.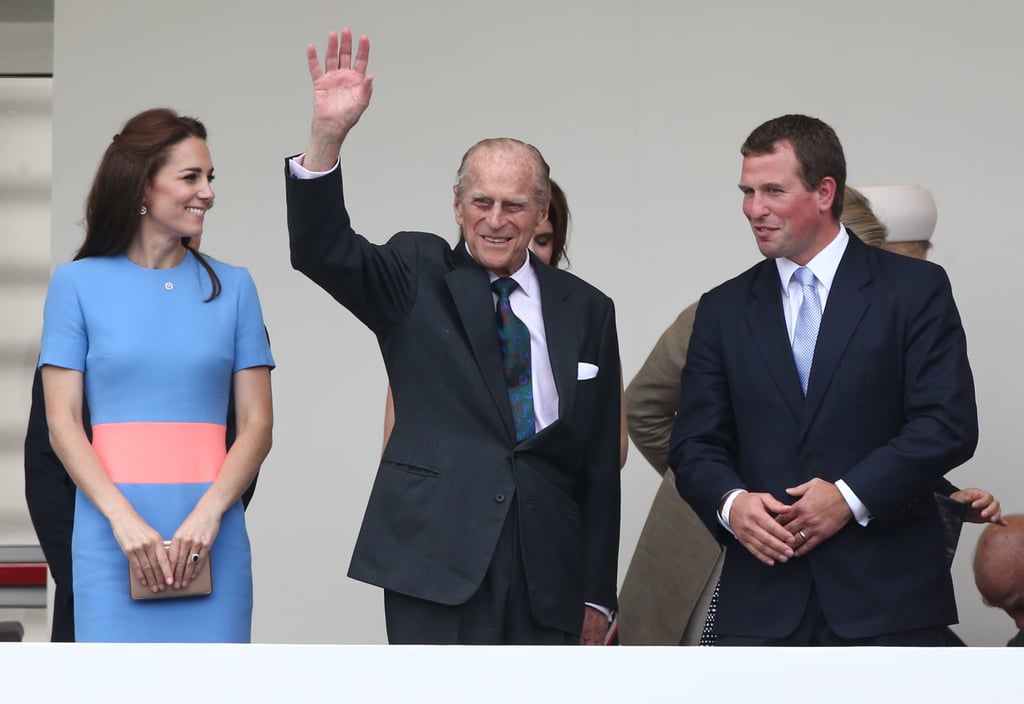 Philip was flanked by Kate Middleton and his grandson Peter Phillips as he gave a wave to guests at a celebration for Queen Elizabeth's 90th birthday in June 2016.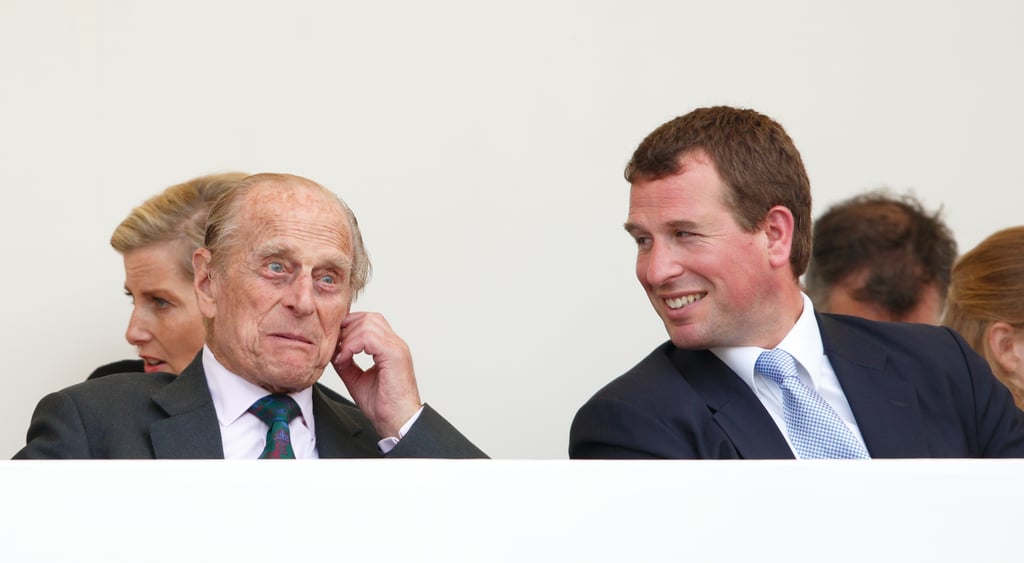 Philip chatted with Peter during the Patron's Lunch in June 2016.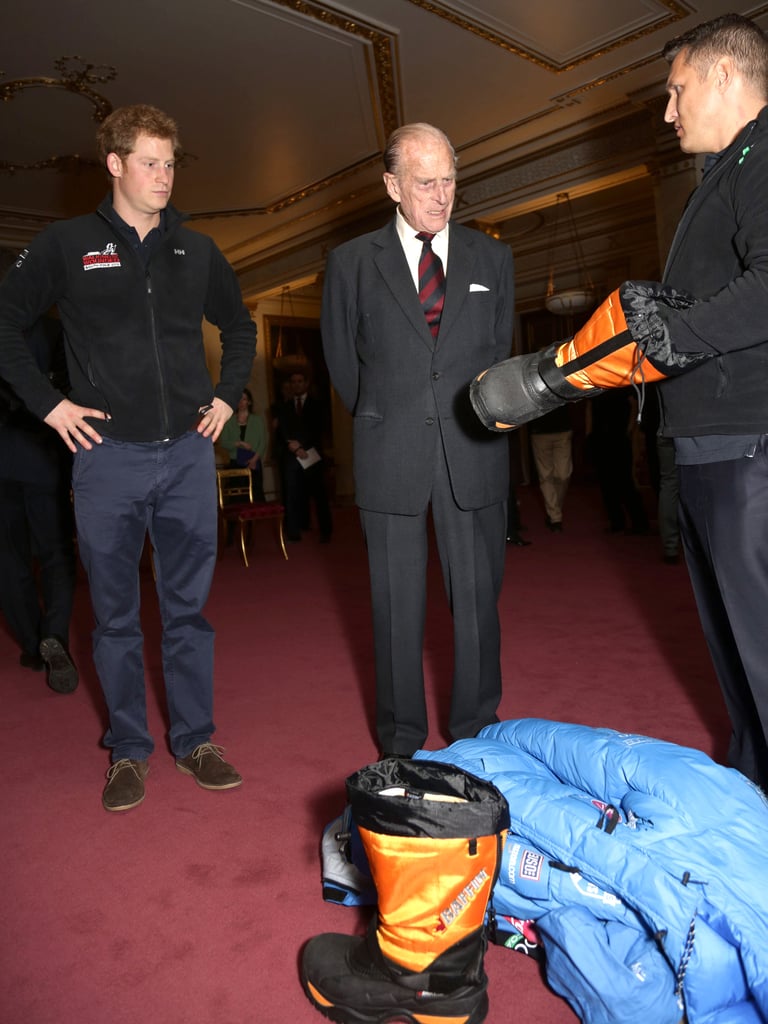 Harry introduced a group of Walking With the Wounded challenge participants to his grandfather at a Buckingham Palace reception in November 2013.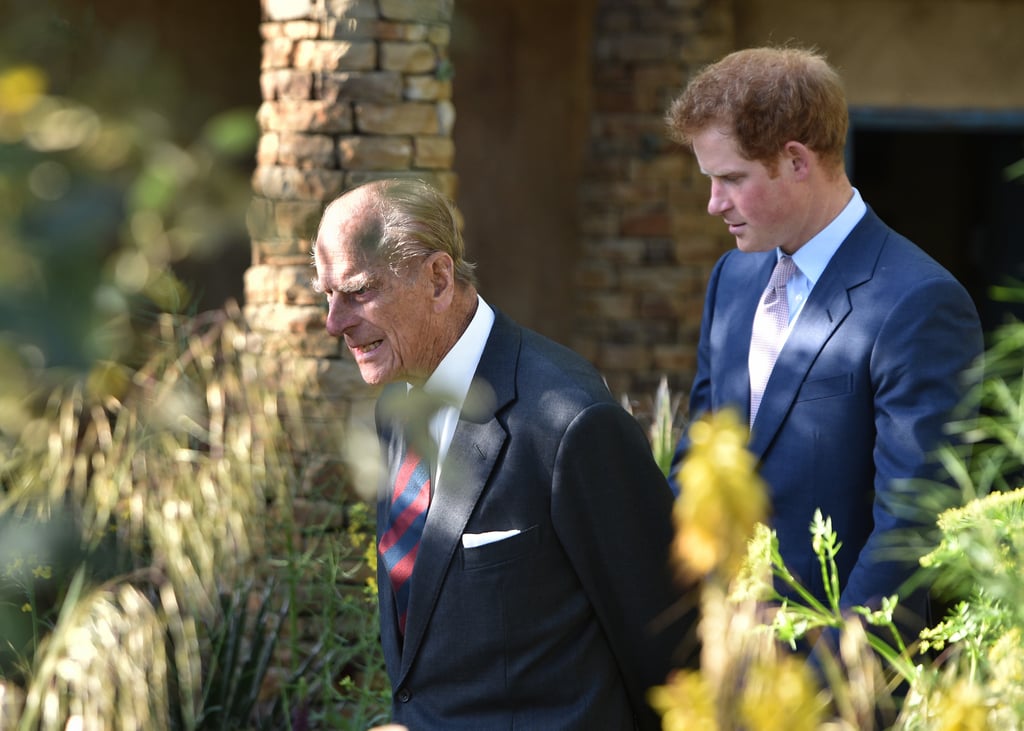 Philip was on hand for a personal tour of Harry's Sentebale garden at the 2015 RHS Chelsea Flower Show.