Pierce Brosnan Thinks Tom Hardy Would Be a Good James Bond
Pierce Brosnan Thinks Tom Hardy Should Be the Next James Bond, and We're SO on Board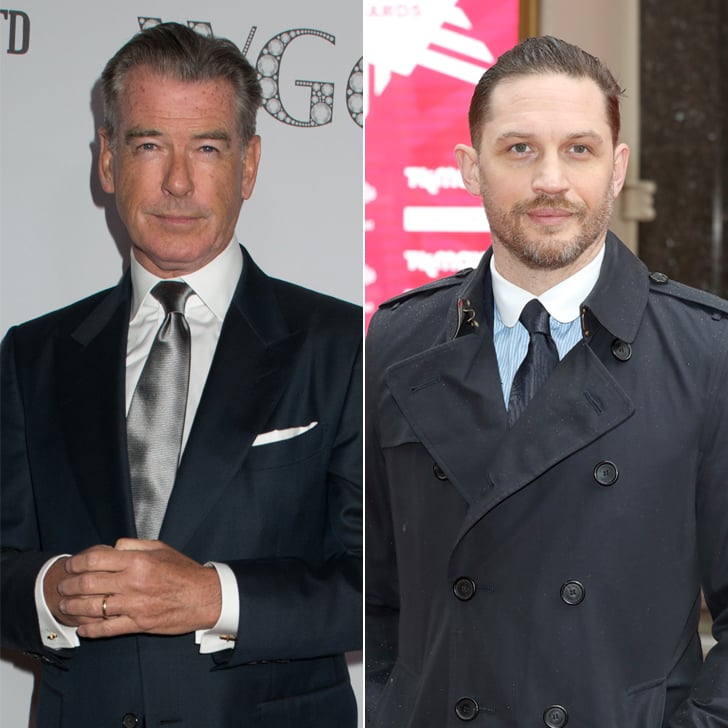 The question of who is going to play James Bond after Daniel Craig finishes his martini is still up in the air. Idris Elba thinks the role should go to a black woman (um, yes please!), but previous Bond actor Pierce Brosnan has now endorsed Tom Hardy. Talking about the role, the Irish star praised Craig, stating that "he's very physical, he looks lethal. You genuinely believe this is someone who could kill a man."
Needless to say, the same could be said of Hardy, whose career has seen him play villain Bane in the Batman franchise, both Kray twins in his gangster film Legend, and crime boss Alfie Solomons in Peaky Blinders. "I think Tom Hardy could be a good Bond," said Brosnan. "I'd be happy to see him do it. You need an actor who can put a bit of wiggle into it — that's what makes Bond."
Wiggle or not, the new Bond is going to have to wait his turn. After infamously stating that he'd "rather slash his wrists" than take up the role again, Daniel Craig did decide to once again step into 007's shoes once more which, in all honesty, we're quite excited about — after all, he does make one incredibly good-looking secret spy. The next installment in the series, complete with a theme song from none other than Beyoncé, is due to be released in November 2019, which gives Hardy plenty of time to pick up his tux from the dry cleaners.