Pippa Middleton and James Matthews Wedding Facts
9 Facts About Pippa Middleton's Wedding That Will Make You Feel Like You Were a Guest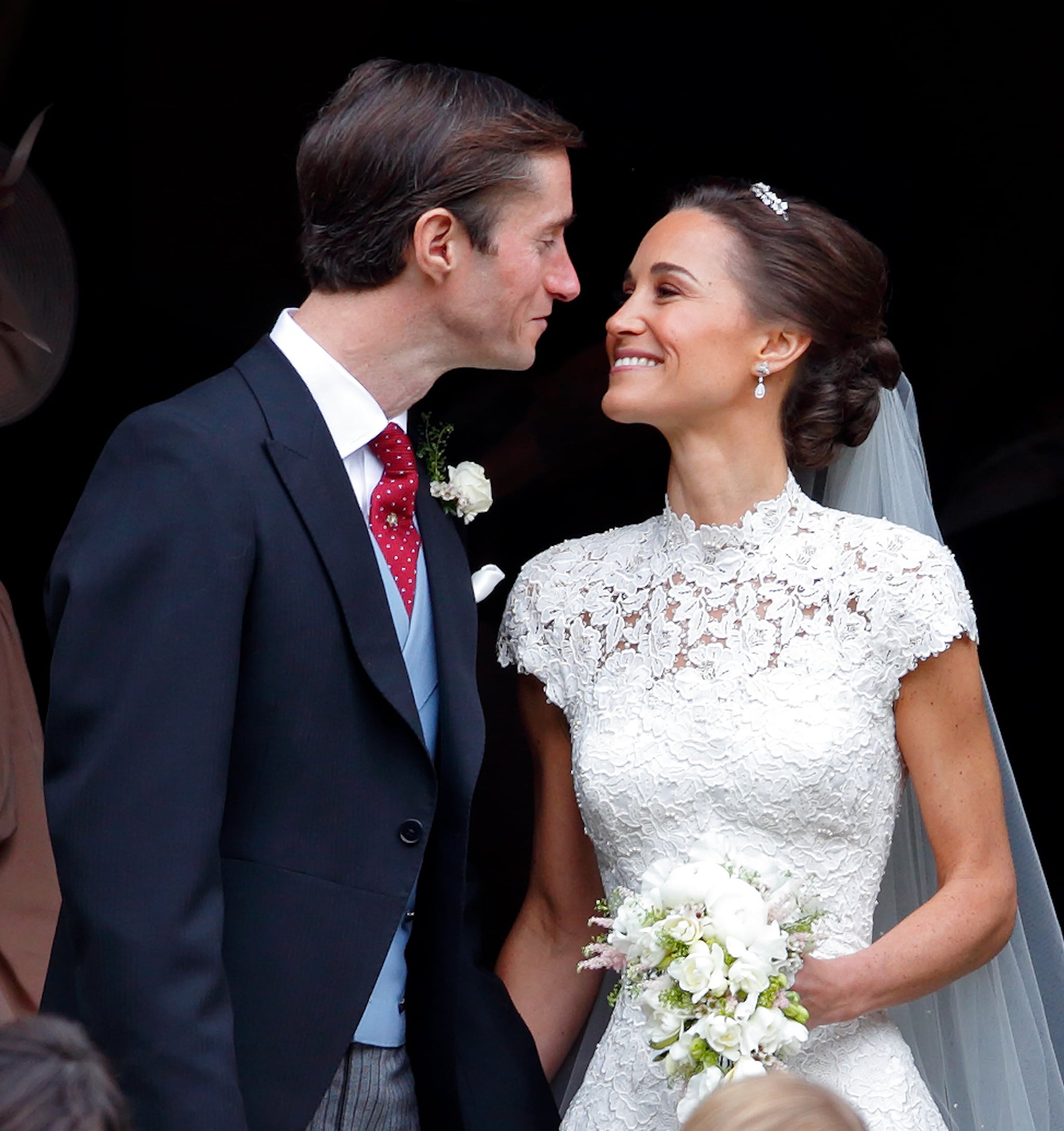 Pippa Middleton wed her longtime boyfriend, financier James Matthews in a gorgeous ceremony in Berkshire, UK, on May 20. While details were initially scarce, we've been getting little tidbits here and there now that the wedding is over. Read on to see what they are.
Pippa received a royal title after tying the knot. While she didn't become a duchess like her older sister, Pippa will now be able to use the courtesy title of Mrs. Matthews of Glen Affric the younger. James is heir to the Scottish title of Laird of Glen Affric (a position his father currently holds), and once his dad dies, he will become the Laird of Glen Affric, making Pippa the Lady Glen Affric.
Pippa and James left their ceremony in a super rare car. After the ceremony, the happy couple drove away in a Jaguar E-type sports car. According to Pippa's uncle, Gary Goldsmith, it was the first one ever made.
Pippa stuck to tradition and wore something old. Pippa sported the same Robinson Pelham pear-cut diamond drop earrings she wore to Kate and Prince William's wedding back in 2011.
Pippa and James's wedding party included a reality TV star. James's younger brother, Spencer, who starred on the British reality show Made in Chelsea, served as his best man. Prince George acted as one of the page boys, along with Casimir Tatos, Edward Sebire, and William Ward, while Princess Charlotte served as one of the flower girls with Countess Philippa Hoyos, Lily French, and Avia Horner.
Pippa followed in her sister's footsteps. Like Kate, Pippa read more modern vows, omitting the word "obey" from them.
The reception took place inside a glass palace in Pippa's parents's backyard. Not only did the glass palace take three days to build, but it reportedly cost $100K.
There was a Beatles tribute. Guests reportedly broke out into a Beatles sing-along during Spencer's best man speech.
Guests reportedly had to use secret passwords to get into the reception. Following the ceremony, the 300 guests made their way to Bucklebury Village Hall, where they parked their cars and men were offered fresh shirts if they wanted to change from their ceremony attire. They were then driven to the Middleton's estate, but not before each guest had their photo ID checked and gave a password, which was different for each attendee.
There was a special Supermarine Spitfire performance. The crowd was treated to an acrobatic aerial performance by a British single-seat fighter used in World War II.
Image Source: Getty / Max Mumby/Indigo