Prince George Can't Have a Best Friend at School
The Unusual Reason Prince George Isn't Allowed to Have a Best Friend at School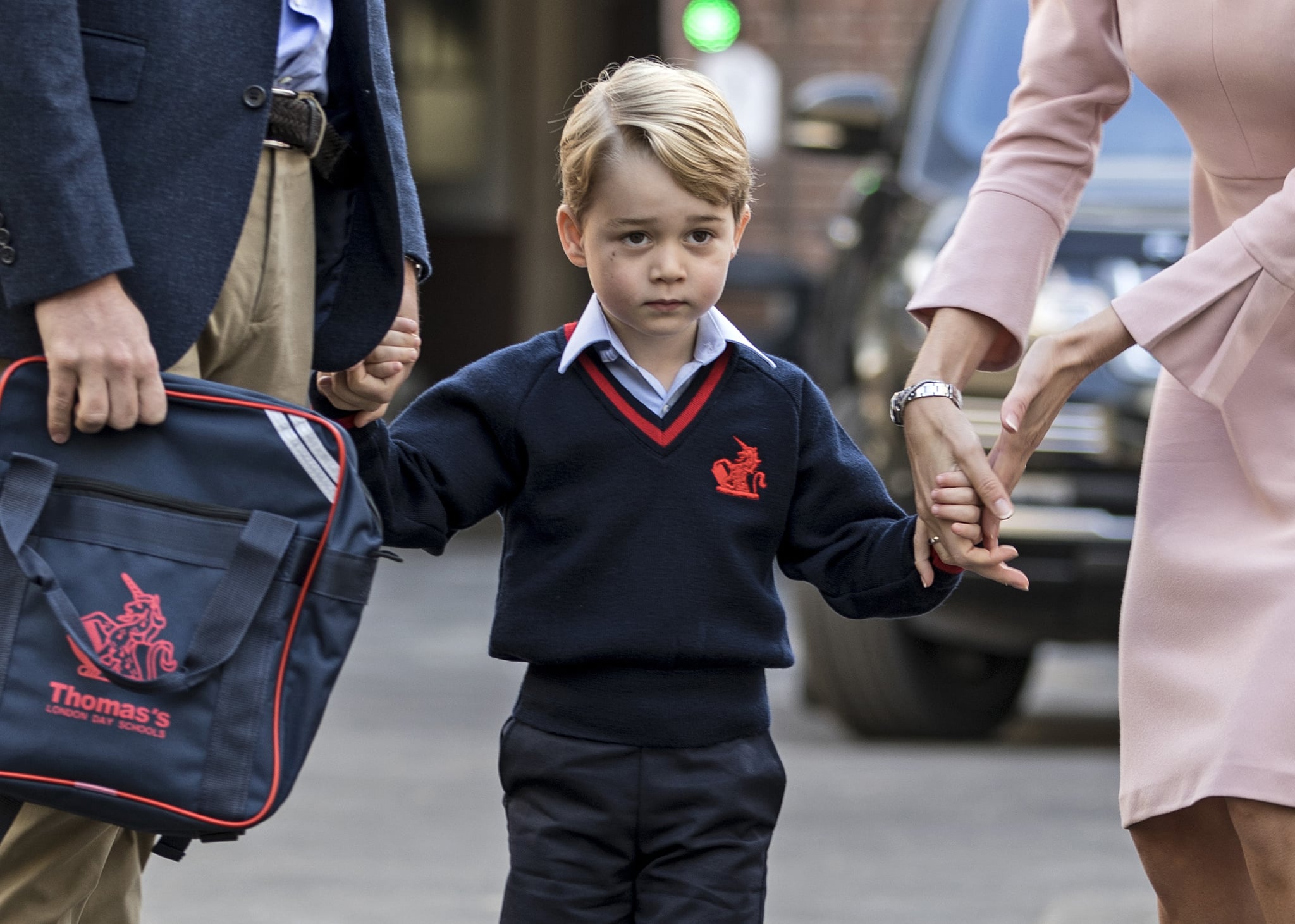 Prince George began classes at Thomas's Battersea School in London this month, and we've already gotten a few details about his new life as a student — for one, he goes by George Cambridge and carries a really adorable backpack. Another new fact about George's school program sounds a little weird but actually makes a lot of sense when you think about it.
It was reported this week that though George will be encouraged to make pals with the cute little commoner children in his class, he's not allowed to have a best friend. Now, before you start feeling sorry for the 4-year-old who will one day rule all of England, keep in mind that none of the other children in George's class are allowed to have a singular BFF; Loose Women host Jane Moore, who lives near the school and has friends whose children attend, spoke on the show about the policy, which discourages the kids from getting too close to one another. "There are signs everywhere saying 'be kind' — that's the ethos of the school," she said, adding, "They don't encourage you to have best friends." She went on, "There's a policy that if your child is having a party — unless every child is invited — you don't give out the invites in class."
Basically, Thomas's goal is to prevent any of the students from feeling ostracized — and something tells us George is going to make so many little friends, he won't even want to choose just one of them to invite over for a playdate at Kensington Palace or a weekend sleepover at Balmoral. The more, the merrier!