Prince George's Christmas Habit From Princess Diana
Prince George's "Dreadful" Christmas Habit Would Make Princess Diana Proud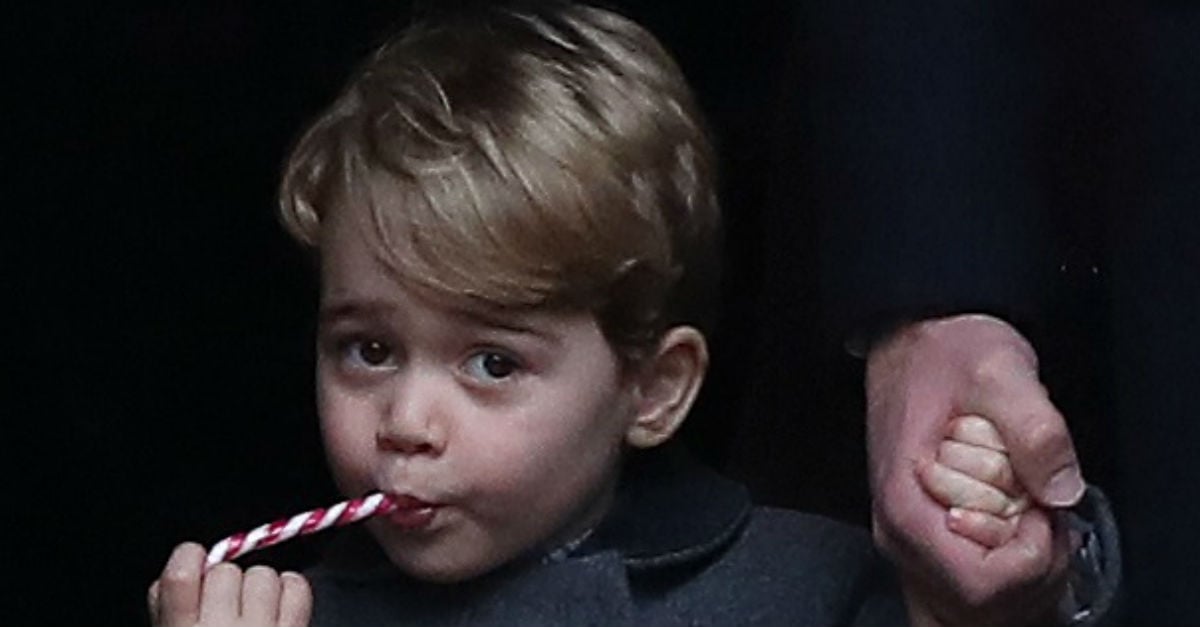 Prince George's special connection with his late grandmother, Princess Diana, might just land him on Santa Claus's naughty list this Christmas. Last year, Prince William revealed that his then-3-year-old son couldn't resist opening up his gifts ahead of schedule. The "dreadful" habit is one the adorable toddler inherited directly from his father, who picked it up from his mom before her untimely passing.
The adorably sneaky habit was first revealed in a series of letters written by the former Princess of Wales. In one letter sent to a friend dated Dec. 14, 1985, she wrote about not being able to wait two weeks until the holiday to open her gifts. "I could not resist opening my present, as a parcel of any shape or form has never been safe with me," she wrote. "I fear that William has also picked up this dreadful habit from his mother, as I find wrapping paper undone in the most extraordinary places."
Although the family's hilarious holiday tradition may ruin the surprise of discovering what Santa brought down the chimney on Christmas morning, something tells us this naughty behavior of George's would make Princess Diana smile. And of course, this means there's a chance Princess Charlotte will soon take up the "dreadful" habit, too — maybe that's where she got the book she was reading on the way to the queen's annual Christmas lunch? Of all the royal family's many Christmas traditions, this one seems like the perfect way to keep Diana's memory alive.