Prince Harry and Meghan Markle's 2017 New Year's Eve Plans
Totally Average Couple Prince Harry and Meghan Markle Flew Economy on New Year's Eve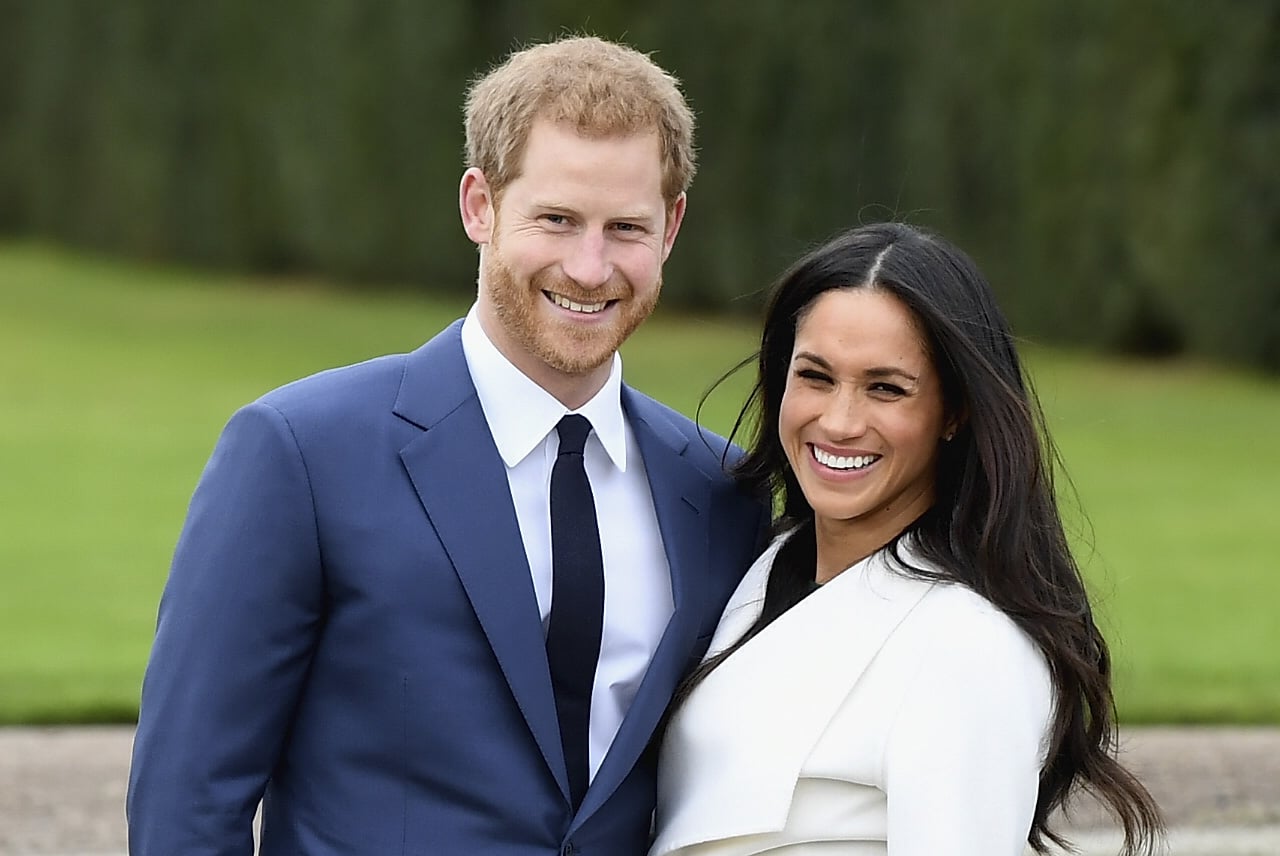 I think we can all agree that flying anywhere has become a bit of a process these days — the endless security lines, having to take off your shoes, being charged for a carry-on . . . the list goes on. To add insult to injury, we're also expected to pay an arm and a leg for a ticket. If it makes you feel any better, though, apparently Prince Harry and fiancée Meghan Markle have to go through the same hassle when they head out on vacation.
To ring in 2018, the newly engaged couple — who are set to marry on May 19 at Windsor Castle — decided to jet off to the south of France. Although you wouldn't be crazy for expecting the high-profile couple to take a private flight, they apparently settled on a pair of economy-class tickets on a British Airways plane bound for Nice. The pair reportedly took up three rows of seats on either side of the aisle toward the back of the plane and were surrounded by bodyguards.
"They sat at the back," a source told People. "It was the morning flight from Heathrow. I guess they did it so that they could get on and off separately."
Once they touched down in France, Harry and Meghan reportedly made their way to the luxurious principality of Monaco, which is no stranger to the idea of a famous American actress joining a royal family. Local reports in the Monaco-Matin revealed that the couple celebrated New Year's Eve with friends, and they no doubt took in the harbor's jaw-dropping fireworks display at midnight. Not a bad way to sneak in some alone time after spending the holidays with Prince William, Kate Middleton, Queen Elizabeth II, and the rest of the royal family, right? Not to mention, they have quite a bit of wedding planning ahead of them.
Speaking of which, maybe the next time you book a plane ticket, you'll end up sitting next to Meghan and Harry on the way to their honeymoon!
Image Source: Getty / Samir Hussein