Prince Harry and Meghan Markle Laughing in Wedding Photo
The Adorable Reason Meghan and Harry Were Laughing in This Stunning Wedding Photo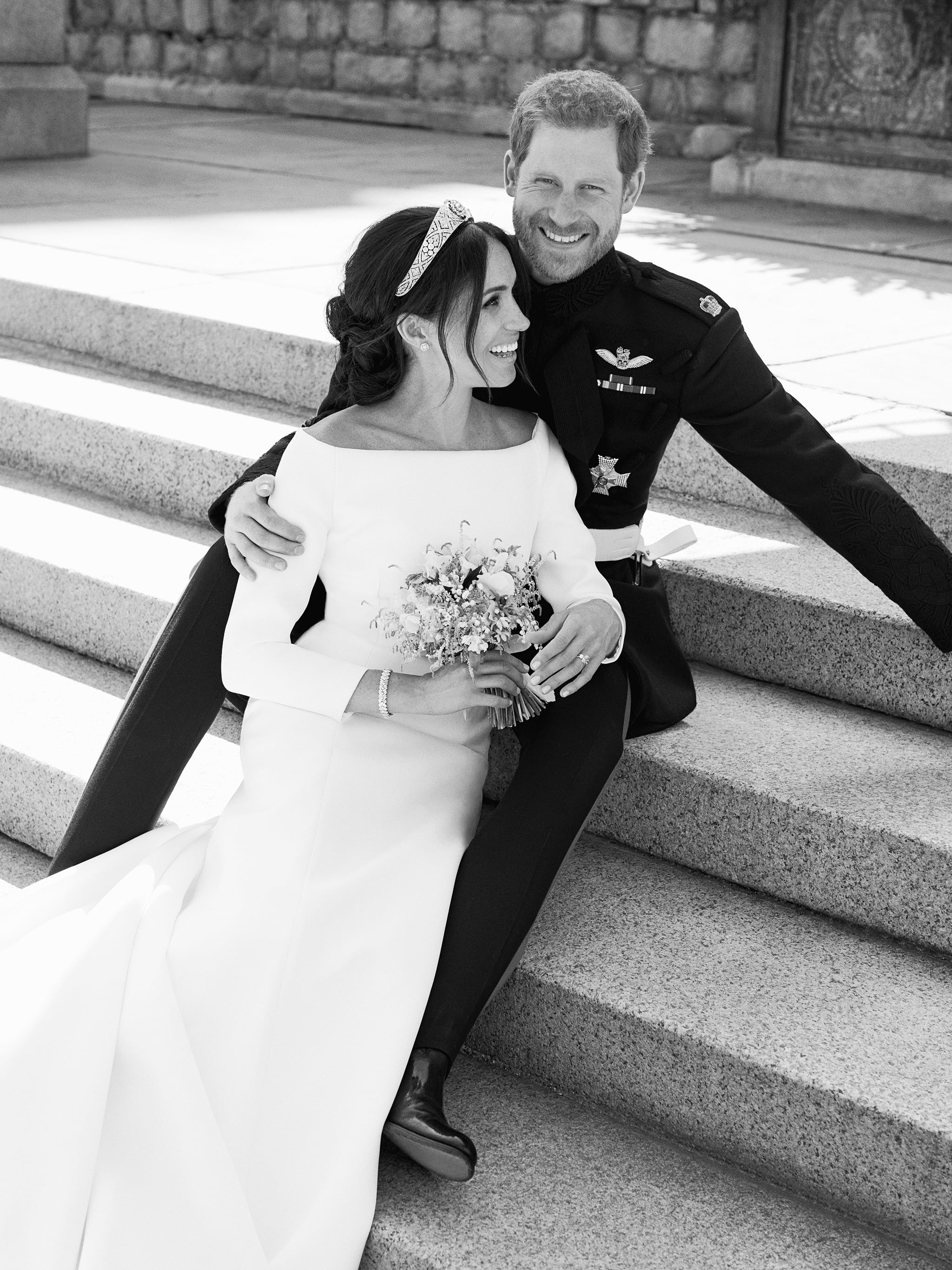 It doesn't take a genius to see that Prince Harry and Meghan Markle are head over heels for each other. In addition to showing sweet PDA during their wedding ceremony and giving each other heart eyes, the couple had the look of love in their official wedding portraits. Following the royal wedding, photographer Alexi Lubomirski talked about what it was like taking pictures of the couple, but it's the story behind their stunning black-and-white shot will really make your heart melt.
After taking pictures of Meghan and Harry with the royal family, he explained that they only had about three minutes to take "some intimate quick shots" in the rose garden. While everything fell into place like clockwork, it wasn't until he decided to wrap up the shoot that he scored the perfect photo. "I said finally, 'Okay, let's go back. You can go back to your thing now, but listen, just before you go in, let's sit down on these stairs,'" the NYC-based photographer recalled. "And she just slumped in between his legs, and there was this moment where they were just laughing because they were joking about how they were exhausted and finally it's all over. And they just looked at each other and they were just laughing, and it was this just beautiful moment."

Welp, here we are crying again. These two are just such a beautiful couple.
Image Source: Getty / Handout