Prince Harry and Meghan Markle Relationship Details
Everything We Know About Prince Harry and Meghan Markle's Royal Relationship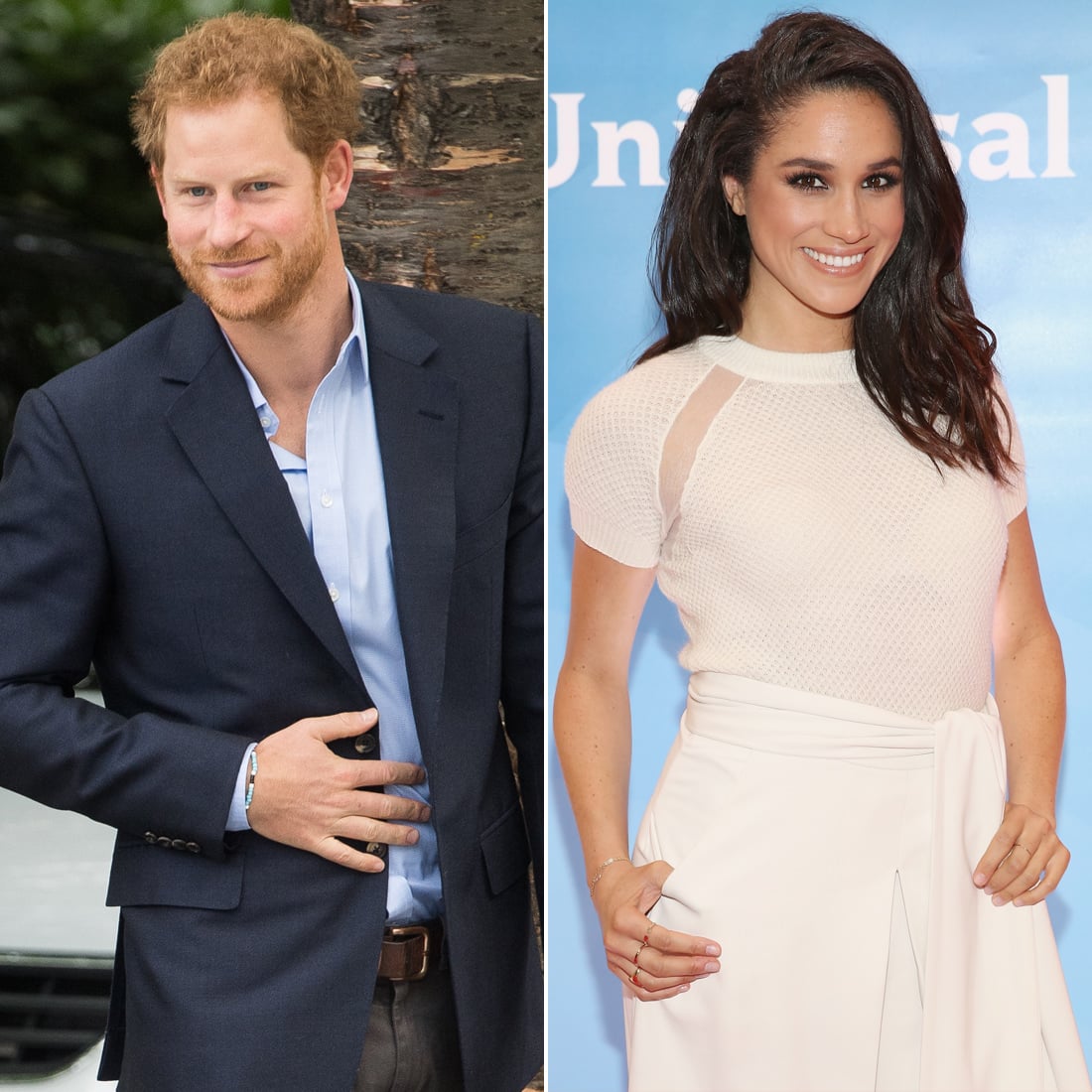 Image Source: Getty / Samir Hussein / Mireya Acierto
News broke recently that Prince Harry is dating Suits actress Meghan Markle, and much has already been made of their relationship; so far we've learned when and where they met, how often they've been hanging out, and most recently, it was reported that Meghan has been introduced to Harry's dad, Prince Charles. We've rounded up everything we know about Harry and Meghan's budding romance so far — if you're as excited as we are about the prospect of an American princess, you'll eat up these details.
How They Met
Meghan first met Prince Harry in Toronto (where Suits is filmed) while he was launching the 2017 Invictus Games back in May. According to a source, "They had gotten on when they first met but it was just as friends," but then "developed romantic interests in each other and, before you knew it, they were texting every day." By the end of the month, Meghan began following Harry's private Instagram account.
Their Low-Key London Dates
Meghan and Harry hit the Soho House in London with a group of friends in early July, then went on two dates by themselves.
House Calls
Meghan became "a regular visitor" at Harry's home in Kensington Palace during the Summer, and the 32-year-old royal has reportedly been "hanging out" at Meghan's Toronto apartment.

Shared Interests
It's likely that Meghan and Harry bonded over their philanthropic efforts as both the actress and the prince have done extensive charity work around the globe, and especially in and around Africa. Harry has carried on his late mother Princess Diana's legacy by working to raise funds and awareness for HIV/AIDS in the tiny South African kingdom of Lesotho, while Meghan has made a handful of trips to Rwanda as an ambassador for organizations like UN Women and World Vision. They also share a love of animals. "Harry loves that she is so into philanthropy," a source said. "One of the first things they spoke about was all the work she does with shelter animals. He loves that she's so caring."
Those Matching Bracelets
Days after news of their romance broke, eagle-eyed social media users noticed that Meghan was wearing a bright beaded bracelet identical to Harry's in one of her recent Instagram snaps; the photo was originally taken during a stay at the Soho Farmhouse in the Oxfordshire countryside. Harry reportedly got the bracelet during a trip to Africa, and has been photographed sporting it since March.
Things Seem to Be Getting Serious
A source close to the prince revealed that Harry may have wedding bells on the brain. "It wouldn't surprise me if he's already thinking about an engagement just because that's where his head goes, but that's not where the relationship is at right now," they told E! News, adding, "This is totally Harry. The problem with Harry is when he falls, he falls hard. He goes in big time." And while she didn't mention Harry by name, it appears that the feelings are mutual for Meghan; during a recent interview with a Canadian newspaper, the LA native said, "My cup runneth over and I'm the luckiest girl in the world."
Meeting the Royal Family
Harry is so "besotted" with Meghan that he has reportedly introduced her to his father, Prince Charles. Apparently, Meghan visited the family's Balmoral estate for a shooting party as part of Harry's 32nd birthday back in September — and while she's yet to meet Harry's brother, William, or sister-in-law, Kate Middleton, we have a feeling it may not be too long.