Prince Harry and Meghan Markle Returning Their Wedding Gifts
The Noble Reason Harry and Meghan Are Returning $9 Million Worth of Wedding Gifts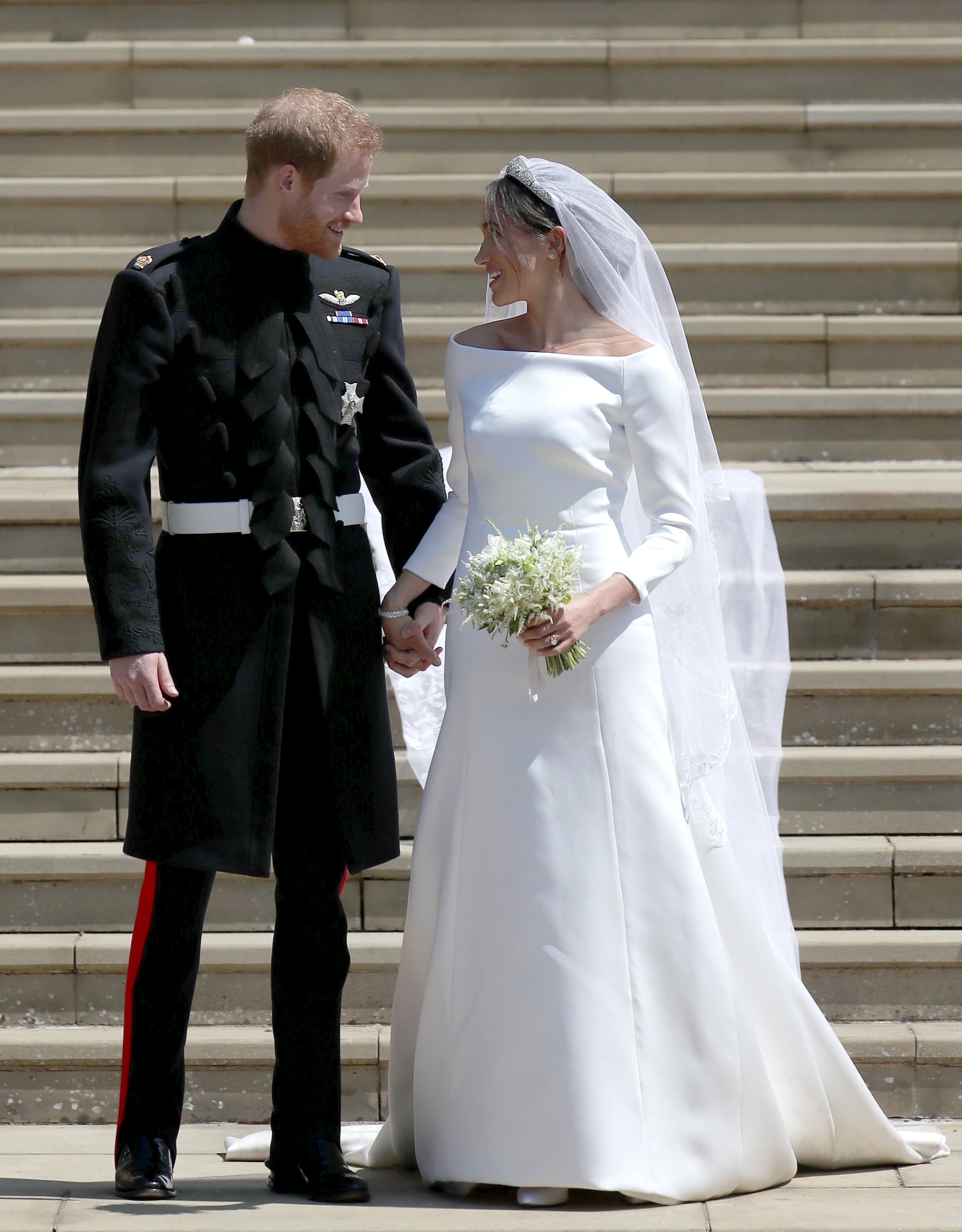 Prince Harry and Meghan Markle had their fairy-tale wedding at Windsor Castle in England on May 19, and the world is still reeling from the stunning photos. Not only did the couple exchange wedding vows in front of 600 guests, including the royal family, a host of celebrities, and members of the public, but 47 million viewers also tuned in to witness the newlyweds say "I do."
As expected, Harry and Meghan's nuptials were highly anticipated, and the pair received an array of gifts — up to $9 million worth! — to commemorate their special day. Although the Duke and Duchess of Sussex asked that their family and friends donate to charity in lieu of traditional wedding presents, they still received unsolicited presents from random businesses, celebrities, and firms, according to Cosmopolitan. So what are the royals to do with such lavish gifts? They're sending them all back, thanks to royal protocol.
"Members of the family aren't allowed to accept gifts from people or businesses they don't know in order to prevent them from being exploited," the outlet reported, citing official British royal guidelines. Queen Elizabeth II also cannot receive gifts for security reasons, but when you're the queen, you can buy your own presents, am I right? Now excuse me while I search for friends who can shower me with $9 million worth of gifts when I marry my prince charming.