Will Prince Harry and Meghan Markle's Wedding Be a Holiday?
Will Harry and Meghan's Wedding Be a National Holiday? Nope — and For a Few Reasons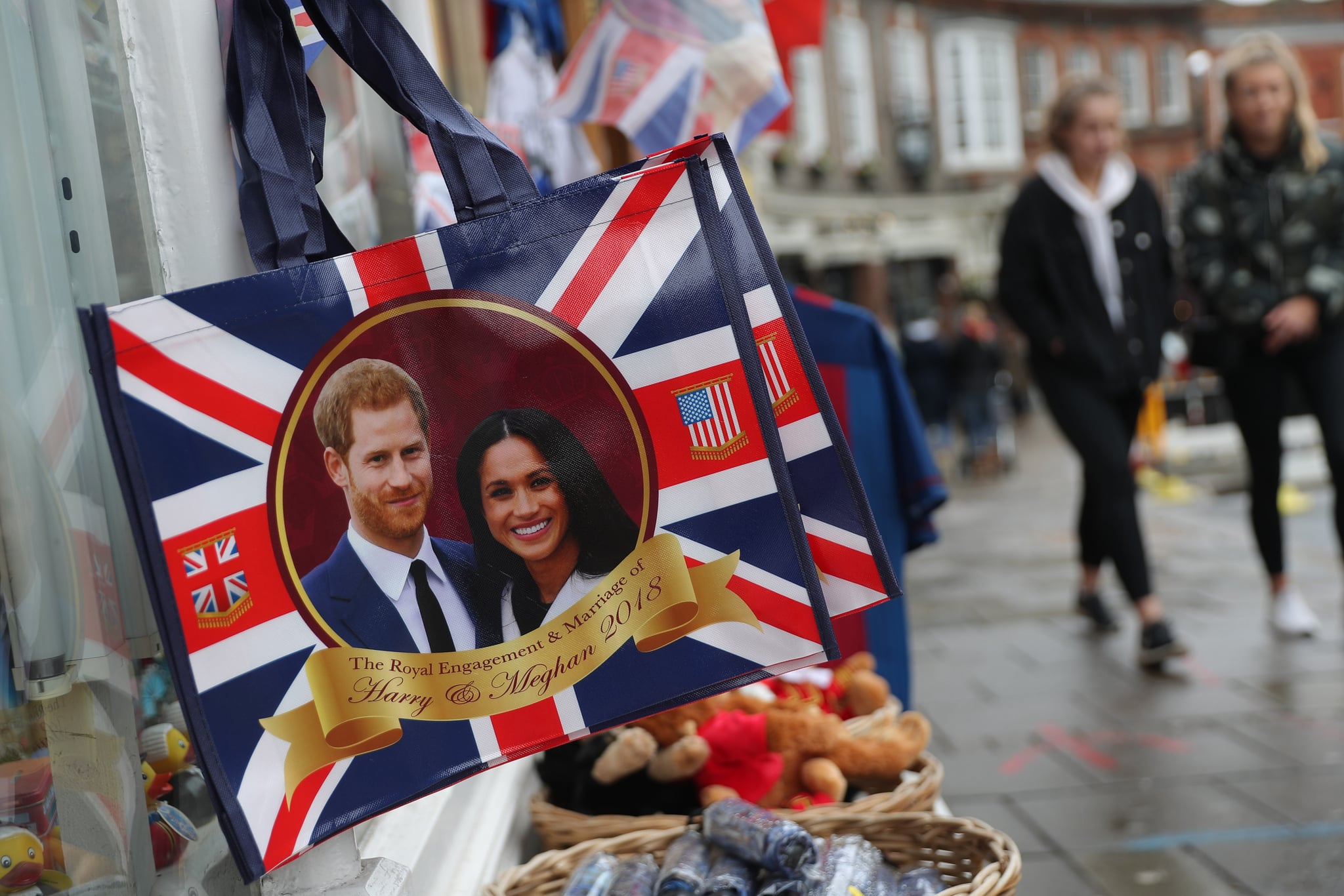 Prince Harry and Meghan Markle's upcoming wedding will be a huge worldwide event, but it won't be quite as big a spectacle as the wedding of Prince William and Kate Middleton — for a few reasons. Besides the fact that Harry is just a bit more low-key than his big brother, he also happens to be fifth in line for the throne (sixth once his brother's third child is born) and because he's not poised to be king one day, his wedding doesn't command the same royal fanfare. While we will get to see lots of special moments on Harry's big day, it won't have the same formality — and it won't be declared a national holiday in the UK.
When Will and Kate tied the knot in April 2011, the UK government proclaimed it a holiday, as was fitting for a future king. They were married on a Friday morning, and folks in the UK were allowed the day off from work so they could crowd the streets of London or watch the affair from the comfort of their homes. Britain also enjoyed a bank holiday on Prince Charles and Princess Diana's wedding day on Wednesday, July 29, 1981, again because Charles would be undoubtedly taking the throne one day.
Not only is Harry unlikely to be king, but he and Meghan are getting also breaking tradition by getting married on a Saturday, which technically isn't a business day and doesn't warrant a national day off. It's also quite possible that the 33-year-old, who reportedly wants to avoid "pomp and pageantry" and "a total media circus," just doesn't care much about the whole national holiday thing.
The tradition of a bank holiday for a royal wedding is somewhat scattered.
After the couple's engagement was announced, a rep for Prime Minister Theresa May told press, "There are no plans for a Bank Holiday," adding, "There isn't a precedent in this area." The tradition of a bank holiday for a royal wedding is somewhat scattered: while the queen's other sons, Andrew and Edward, didn't get UK holidays for their weddings in 1986 and 1999, respectively, there was one issued for the 1973 wedding of Princess Anne and Mark Phillips. Even though Anne, like Harry, is a "spare to the heir" and not in direct line to the throne, her being the queen's only daughter may have had something to do with the decision (Queen Elizabeth II, as the monarch, has the right to declare bank holidays). While Harry and Meghan's big day won't be commemorated with a national holiday in the UK, it will be televised, and likely to grab the attention of fans across the globe.
Image Source: Getty / Daniel Leal-Olivas