Prince William's Joke After Royal Baby Birth 2018
Prince William Jokes About Having "Thrice the Worry Now" After Welcoming His Third Child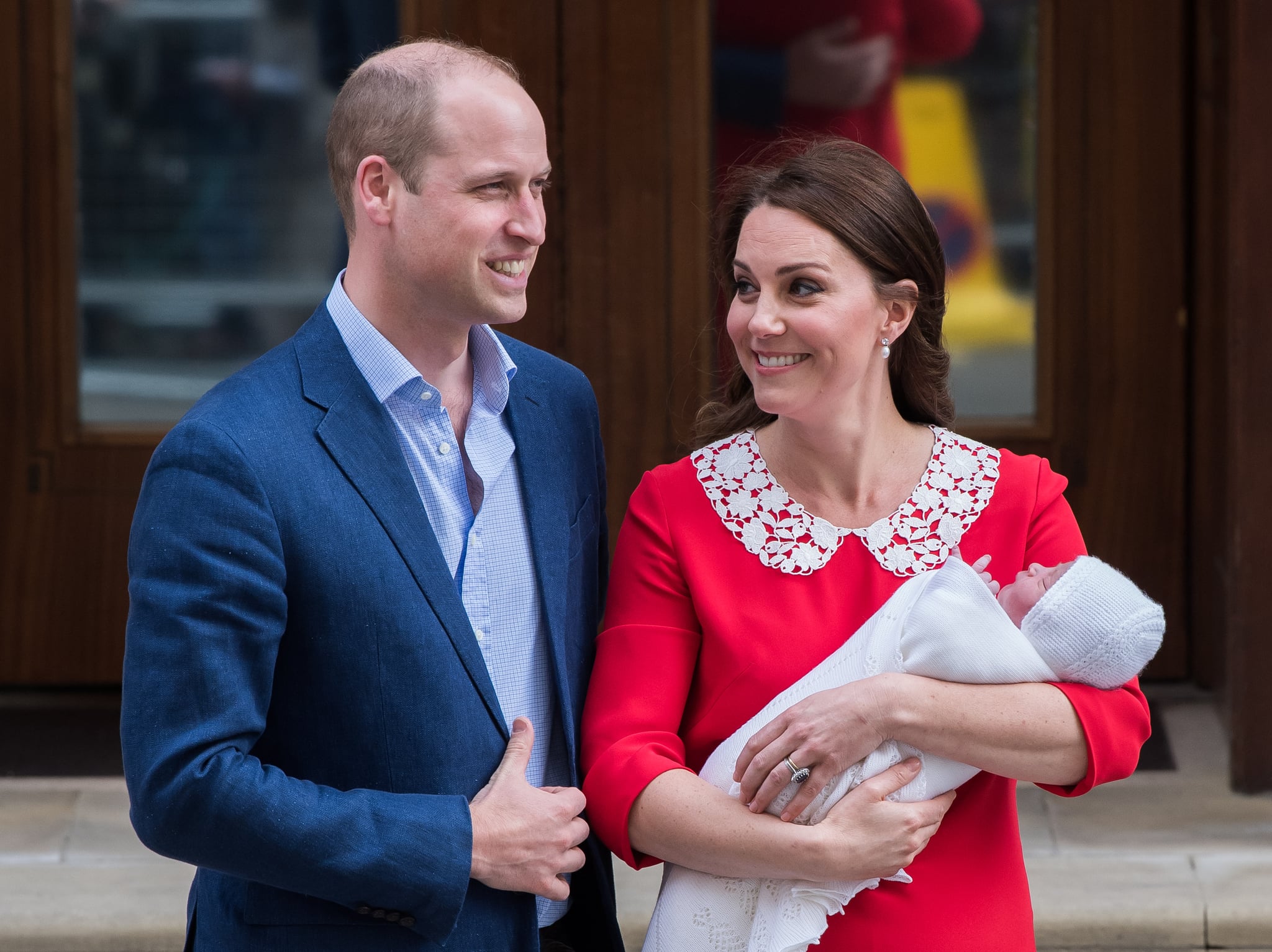 Kate Middleton gave birth to her third child, a baby boy, on Monday morning, and Prince William is clearly over the moon. As he and Kate were getting ready to leave London's St. Mary's Hospital later that evening, the royal couldn't help but crack a joke with reporters. "Thrice the worry now," William said while holding up three fingers. "We didn't keep you waiting too long this time."
When asked if he and Kate had decided on a name yet, he responded, "You'll find out soon enough." With both Prince George and Princess Charlotte, the couple revealed their names two days after announcing their arrivals to the public, so it's likely that they'll do the same for the new royal baby.
Fun fact: when Princess Diana gave birth to Prince Harry in 1983, Prince Charles also made a "joke," only his didn't go over very well.