Prince William and Kate Middleton Will Meet Alicia Vikander
Prince William and Kate Middleton Are Going to Have Dinner With Alicia Vikander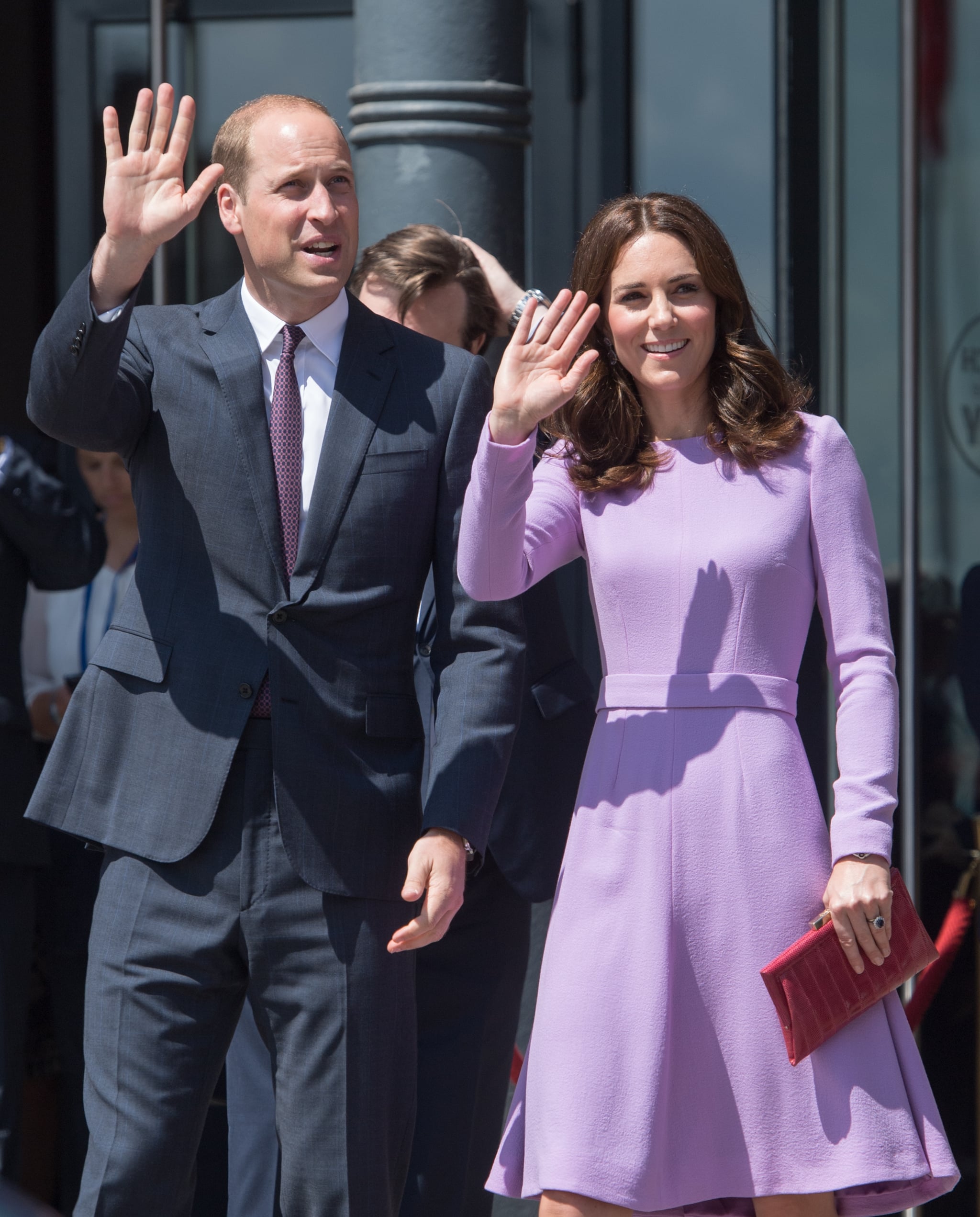 Prince William and Kate Middleton have been packing as many official visits into their already busy royal schedule before the arrival of baby number 3, who is expected in April.
The next big event on the royal agenda is a tour of Sweden and Norway, where William and Kate will visit with the royal families of each country. They have also been invited to a special lunch at the Royal Palace of Stockholm by Their Majesties King Carl XVI Gustaf and Queen Silvia of Sweden. During their trip to Norway, William and Kate will join Their Majesties King Harald V and Queen Sonja at Oslo's Royal Palace for an official dinner.
But it's not only royalty the Duke and Duchess will meet with; they will also attend a black-tie dinner with with Prime Minister Stefan Löfven, and actors such as Alicia Vikander and Stellan Skarsgård. The Lara Croft actress will be a representative of the country's popular culture.
The Duke and Duchess have apparently requested to meet with "as many Swedes and Norwegians as possible" throughout their tour, visiting those working in the "mental health sector, and leaders in business, academia and scientific research, government, civil society and the creative industries."
The official press release from Kensington Palace doesn't state whether Prince George and Princess Charlotte will be attending. Since Charlotte just started nursery and George is busy getting up to mischief, it's possible the young royals will stay at home. That means, unfortunately, we won't have any new hilarious photos of Prince George's facial expressions during the royal tours. Fingers crossed mom and dad decide to take them along after all!
Image Source: Getty / Samir Hussein