Prince William Prince Harry Quotes About Diana to BBC 2017
Prince William and Prince Harry Open Up About Losing Diana: "We Couldn't Protect Her"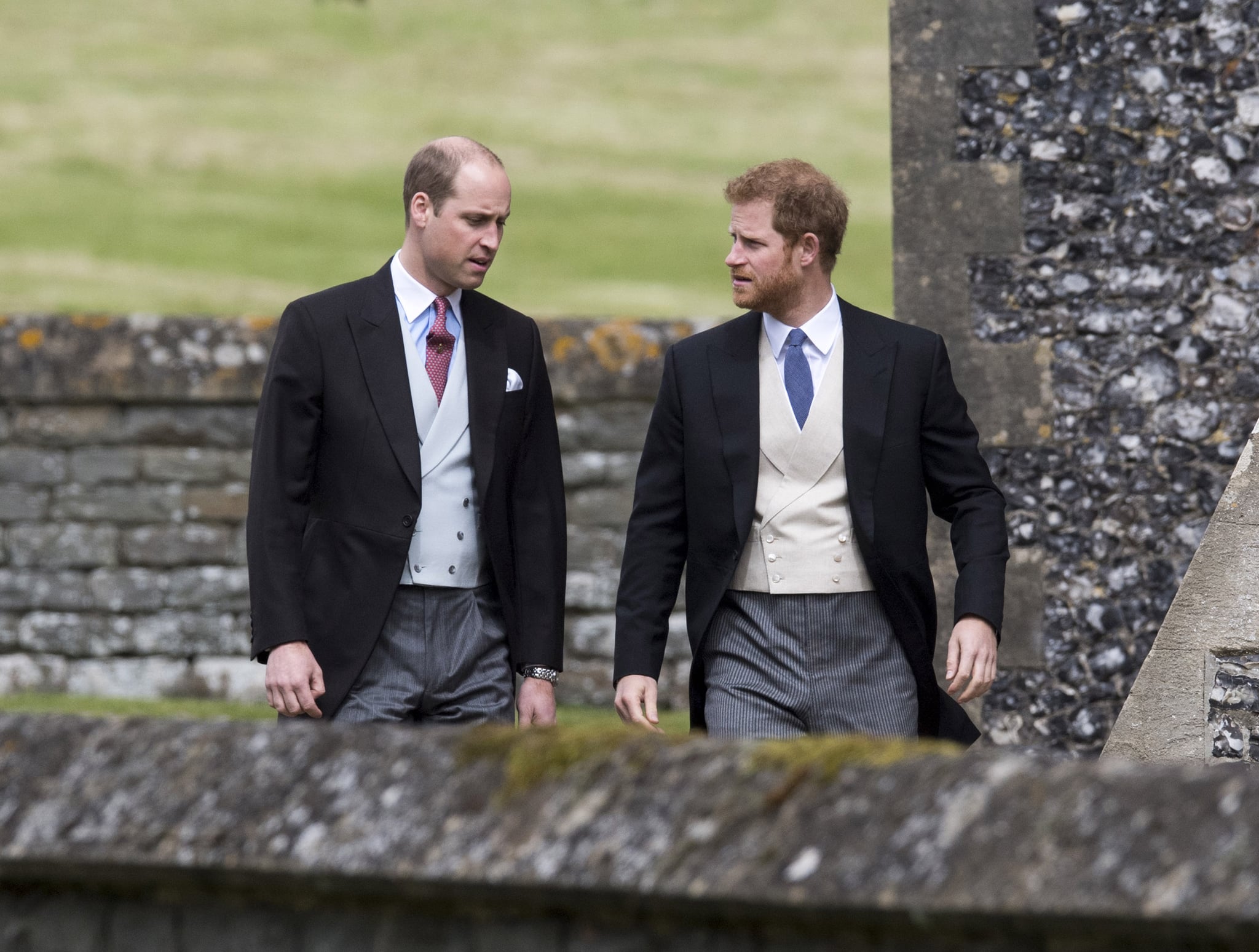 In the years following the tragic death of Princess Diana nearly two decades ago, Prince William and Prince Harry have mostly kept to themselves when it came to making public statements about their mother. Now, with the 20th anniversary of her death approaching, both have been increasingly candid about how the loss of their beloved mother affected them, as well as a few regrets they still have. While speaking to BBC for the upcoming documentary Diana, William opened up about how they now feel now. "Part of the reason why Harry and I want to do this is because we feel we owe it to her," he explains in the film. "I think an element of it is feeling like we let her down when we were younger. We couldn't protect her."
When Diana died, William and Harry were just 15 and 12 years old. With William now 34 and Harry 32, the pair are almost the same age as their mother when she passed away at age 36. They have carried on her legacy over the years, especially when it comes to her charitable endeavors, which is one of the biggest reasons why they've decided to speak out about her. "I think it's never going to be easy for the two of us to talk about our mother, but 20 years on seems like a good time to remind people of the difference that she made not just to the royal family, but also to the world," Harry said.
Although Diana was universally loved, she found herself embroiled in a few scandals when she and Prince Charles began the process of their divorce. This led to nonstop scrutiny from the media and paparazzi, the latter of which contributed to her 1997 death in Paris (her driver was attempting to evade a group of photographers chasing them). Both William and Harry agree that they "owe" it to their mother to "stand up for her name and remind everybody of the character and person that she was." In Diana, Harry notes that it was "shocking" to see how intensely the world grieved his mother's death, but that "it was beautiful at the same time, and it was amazing. Now, looking back at it, it was amazing that our mother had such a huge effect on so many people."
"When you're that young and something like that happens to you, I think it's lodged in here, there, wherever — in your heart, in your head," Harry added. "And it stays there for a very, very long time." Like his brother, William recently spoke with GQ at length about how sad he is that his children will never get to meet Diana, and how he wishes she was around to give him advice. Fortunately, both of them have somewhat come to terms with the tragedy. "I am in a better place about it than I have been for a long time, where I can talk about her more openly, talk about her more honestly, and I can remember her better, and publicly talk about her better," William told the magazine. "It has taken me almost 20 years to get to that stage."