Princess Caroline Quotes About Mom Grace Kelly and Her Nanny
Princess Caroline Opens Up About Childhood With Mom Grace Kelly: "We Were Closer to Our Nanny"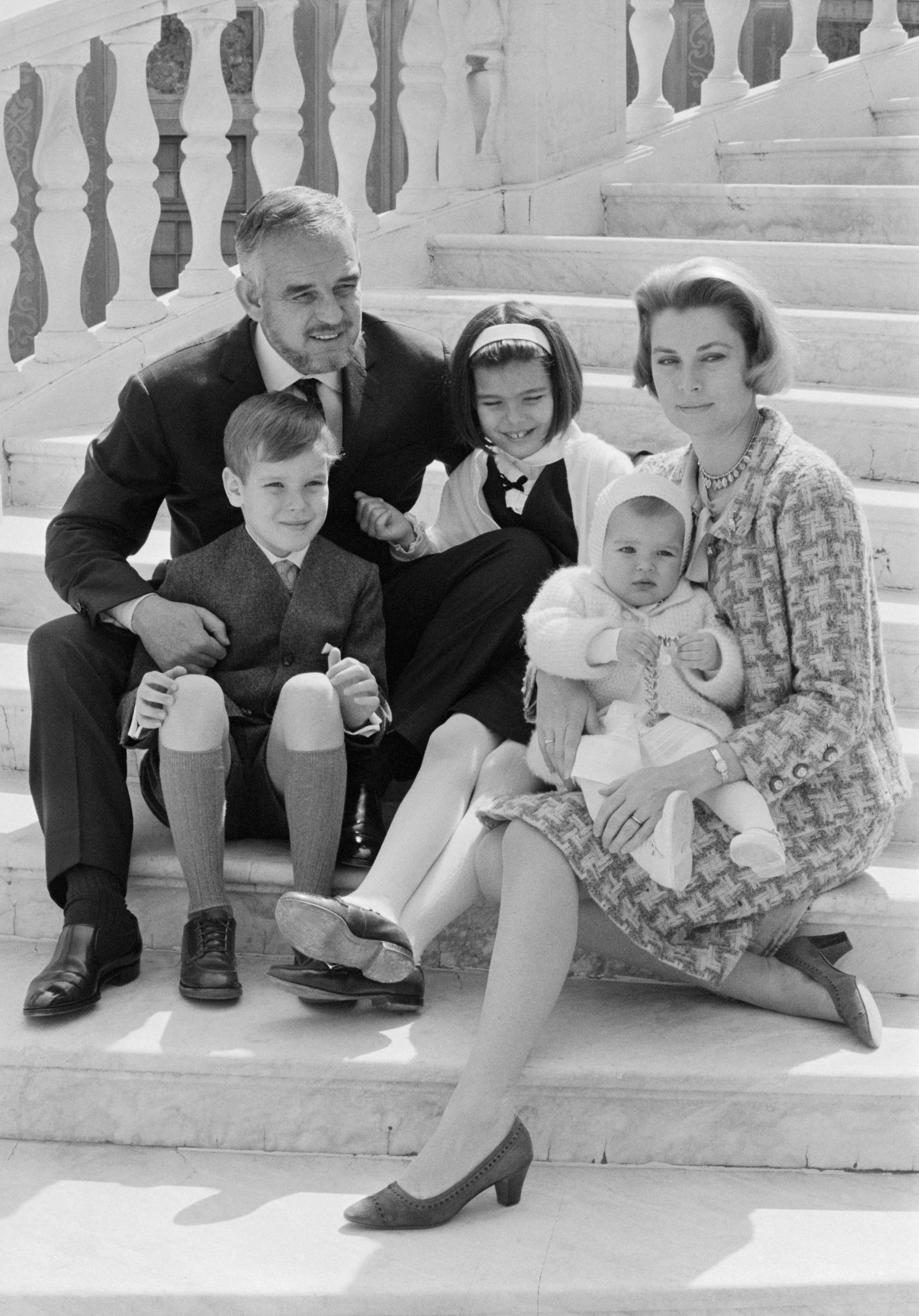 During their 26-year marriage, Prince Rainier III and Grace Kelly shared numerous sweet moments as a couple while also being loving parents to their three children: Princess Caroline, Prince Albert, and Princess Stéphanie. But in a new book, the eldest sibling candidly opens up about another important figure in her and her brother's life: their beloved nanny, Maureen Wood.
In Albert II of Monaco, The Man and The Prince by Isabelle Rivère and Peter Mikelbank, 61-year-old Princess Caroline reveals details of their childhood, confessing that she and Albert were closer to their nanny than they were to their mother. "For my brother and I, Maureen was the key figure in our life," she explains. "When we were little, we were probably closer to our nanny than to our parents. When she was leaving Roc Agel, Albert and I would yell 'Don't go, don't go!' We were sad for days. Most often than not, our mother would end up calling her to ask her to come home earlier than planned."
Maureen, who was also interviewed for the book, recalls a particular evening when she helped Caroline and Albert throw their own "gala dinner" as Prince Rainier and Grace Kelly were attending a royal wedding. "The chef cooked a special menu, Caroline wore one of her mother's gowns, Albert wore a uniform, and I wore a gown too," she said of the magical night. "Then we put on music, and we danced."
Since Grace Kelly's untimely death, her children have carried on her legacy and created families of their own. Prince Albert married Olympic swimmer Charlene Wittstock in 2011 and they later welcomed twins, Prince Jacques and Princess Gabriella, in 2014. Princess Caroline has had four children, and two of them recently shared happy news: Charlotte got engaged to film producer Dimitri Rassam, and Pierre announced that his wife is expecting their second child. As for Princess Stéphanie, she had three children: Camille, Pauline, and Louis, the latter of whom also recently announced his engagement.