Princess Charlotte's Relationship With Prince Louis
Princess Charlotte's Sweet Bond With Prince Louis Will Fill Your Heart With Joy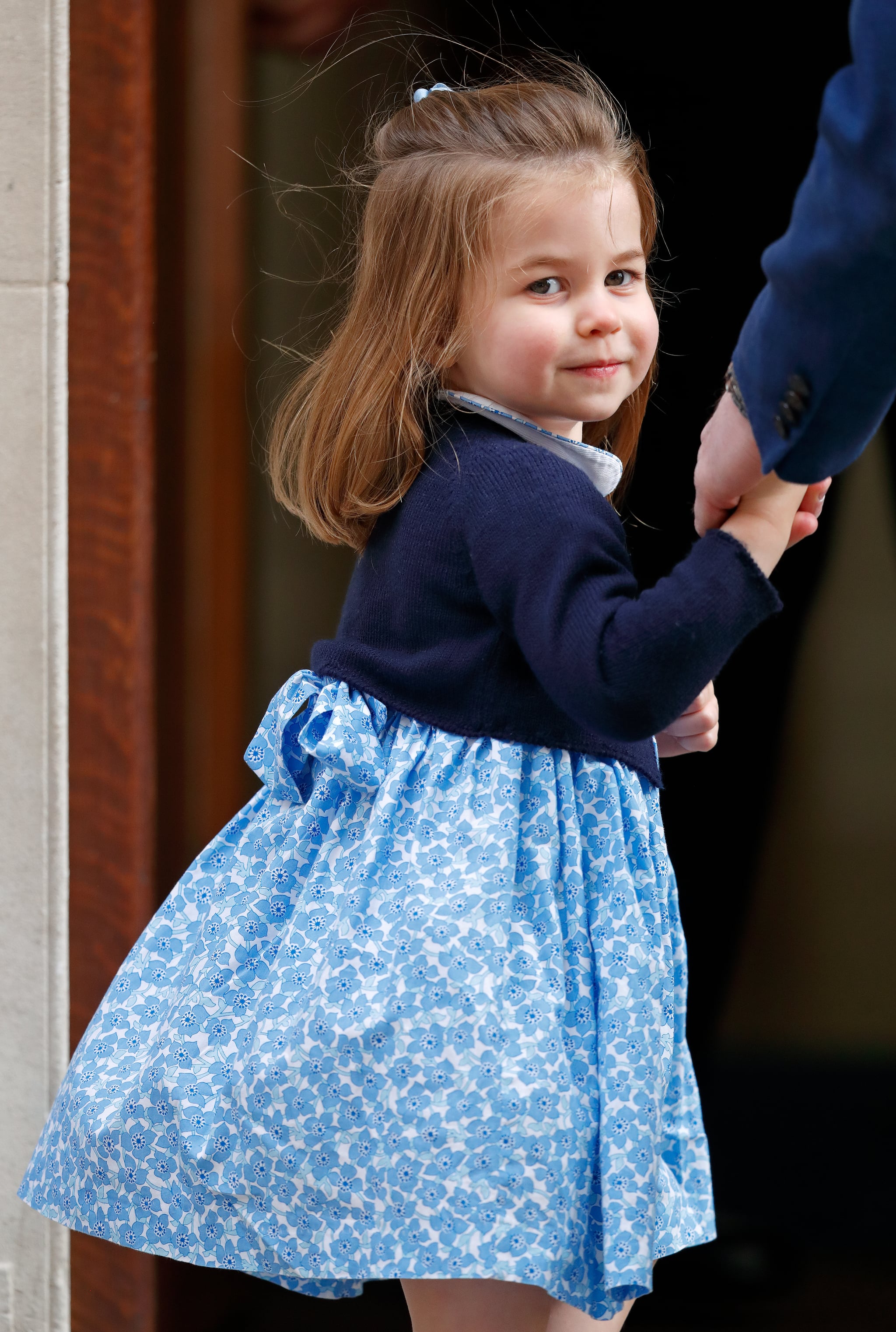 Princess Charlotte is jumping right into big sister mode. Ever since welcoming baby brother, Prince Louis, on April 23, the adorable 3-year-old "won't leave [his] side," Us Weekly reports. According to the outlet, "Charlotte is really enjoying having a younger brother to play with," and is "taking her big sister duties very seriously."
In fact, we got a glimpse of the siblings' bonding when Kate Middleton recently shared photos of the duo taken at Charlotte's surprise birthday party. In one of the heart-warming snaps, Charlotte plants a kiss on Louis's forehead while he's asleep, and yes, our hearts melted to mush.
Kate and Prince William threw their little girl a surprise birthday celebration at Kensington Palace after she was surprised with a cake to share with her classmates at Willcocks Nursery School. "They like to make a fuss on the kids' birthdays," the outlet reported. "There is always cake, her favorite dinner and a lot of presents."
According to the publication, Charlotte's "protective" personality is similar to her 4-year-old brother, Prince George. "Charlotte is just like him. They have a great bond, and a similar connection is growing between Charlotte and Louis." So sweet! We can't wait to see how their brother-sister bond evolves over the years. Especially since they're already wearing each other's clothes!