Princess Diana Death 20th Anniversary Collector's Book
You Need This Personalized Princess Diana Memorabilia to Complete Your Collection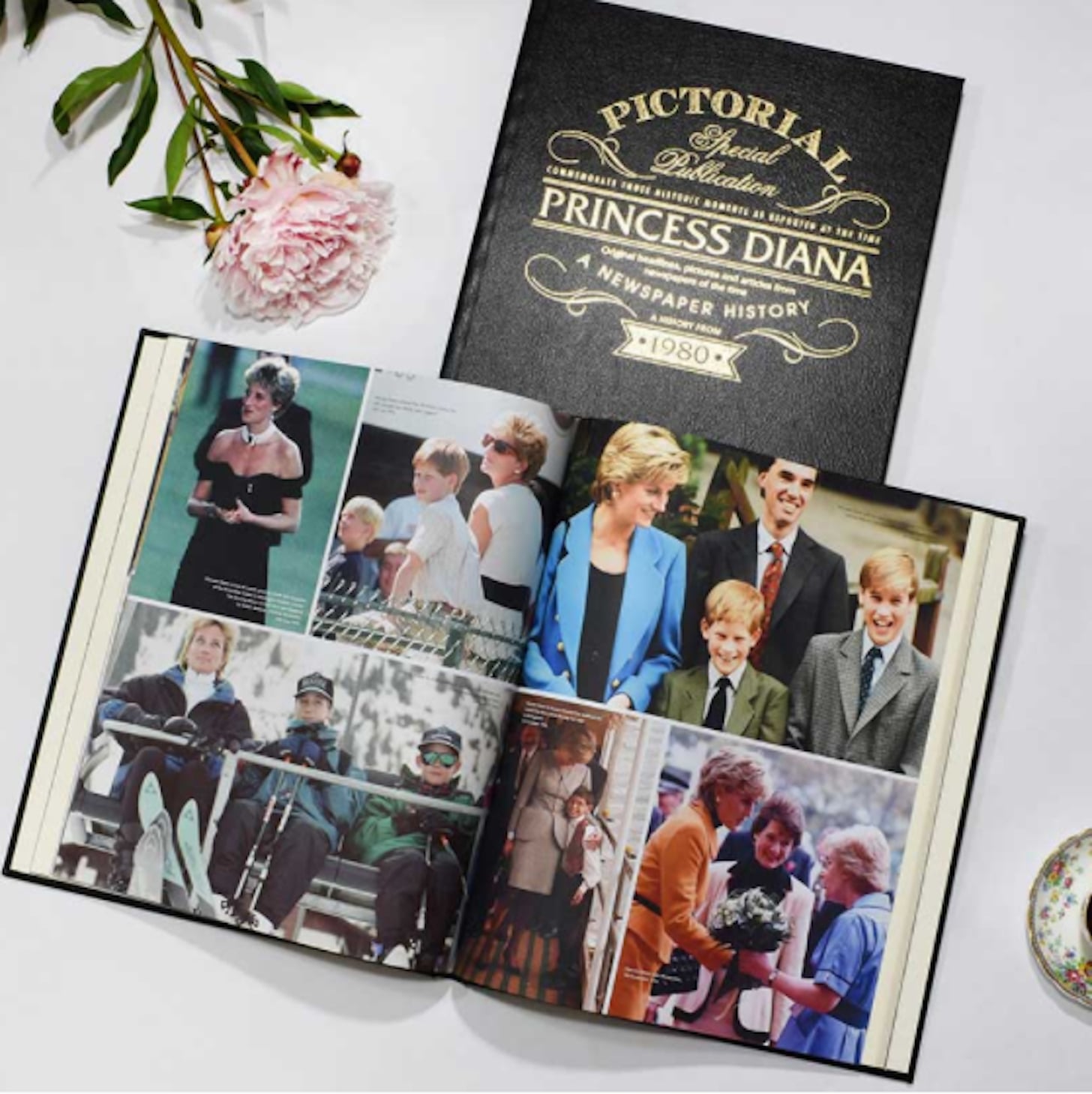 With the 20th anniversary of her death coming up next week, there's been documentaries and TV shows looking back at the iconic royal's incredible life. And if you're a fan of the People's Princess, you'll need this collector's item to complete your set of memorabilia.
The Princess Diana Newspaper book looks back on over 30 years of Diana's life, who died aged 36 as the result of a car crash in a Paris tunnel. With paparazzi largely being blamed for her passing, the book reflects on her life in the press and comes with the owners name embossed on the black leather cover.
Buyers also get more than 30 pictorial sections and a portion of money from of the £79.99 book goes towards youth charity, The Diana Award.
"We want to support Princess Diana's charity vocation and every £5 donation will make such a monumental difference to the lives of young people helped by The Diana Award," Kevin Sears, E-commerce Director at Historic-Newspapers.co.uk, said.
"Lady Diana will always be "the people's princess" and it's a great honor to be able to contribute and work with a definitive organization who support her beliefs."