Princess Haya at the Arab Media Forum
See How This Jordanian Princess Asks For the Change the Media is Waiting For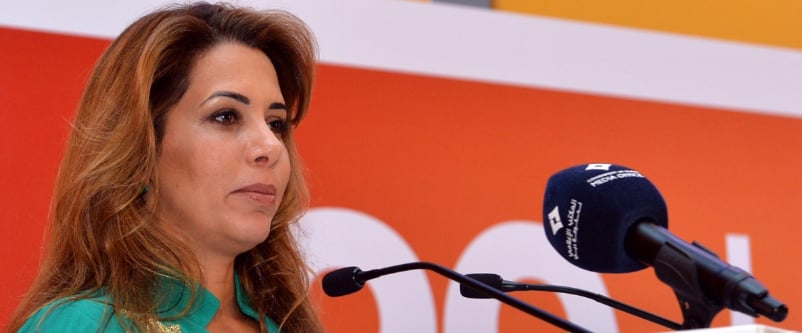 Earlier this week, Princess Haya of Jordan gave the opening speech at the Arab Media Forum in Dubai, making a plea for countries in the region to be allowed the freedom to report the truth. The theme of this year's forum is "Media for Good."
This is not the first time this Princess has gone above and beyond her royal duties: she's also the UN's Messenger of Peace and Chairwoman of International Humanitarian City, and does major work for both foundations, pushing for progress in the region.
According to The National, Princess Haya called for a drafting of a "Charter for the Arab Media," which would rule that no one is above the law, and that truth would always be the main objective for media outlets.
"The idea of tolerance and respect for mankind regardless of race, colour, creed or religion came from Sheikh Mohammed bin Rashid," she said, "who created two new ministries in the UAE – one for tolerance and one for happiness."Princess Haya praised Sheikh Mohammed as "a pioneer in the world of social media," stating that "social media brings us these great stories."
Princess Haya's plea comes at an ideal time for the region: earlier this month, Freedom House released its annual Freedom of the Press report, and only three Arab countries were ranked as "Partly Free." Though Tunisia, which has the freest press in the region, has made major progress in recent years, Princess Haya is urging for other countries to take initiative and allow journalists to do their jobs without restrictions.
Way to go to Princess Haya for pushing for progress!
Image Source: PrincessHaya.net