Priyanka Chopra Quotes on Meghan Markle Elle UK August 2019
Priyanka Chopra Says Meghan Markle Was "Meant For Big Things" in a Sweet New Interview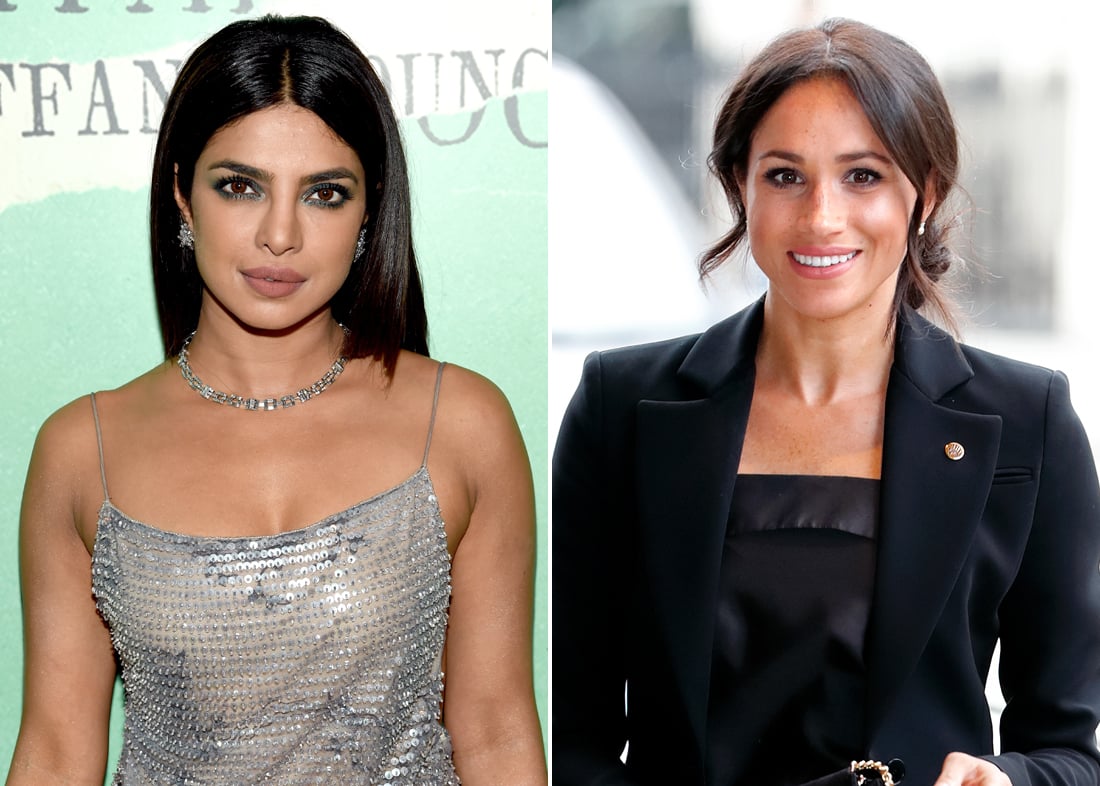 Priyanka Chopra is gushing over her good friend Meghan Markle! In the August issue of Elle UK, the 36-year-old actress — who has been friends with Meghan since 2016 — praises her companion for all she's accomplished over the years. "Megs . . . she was always meant for big things," Chopra said. "To be a change and be an important voice in doing that. It's amazing that she found that calling and has the platform to be able to do it."
Even before she married Prince Harry, Meghan used her platform to make a positive difference in the world. She's supported important causes, such as providing essentials for homeless shelters and soup kitchens, advocating for gender equality, and encouraging pet adoption. As a duchess, she's been able to bring awareness to the arts, as well as promote children's education around the world.
According to Priyanka, Meghan becoming royalty was fate. "By the time this comes out, she will have a baby — it's so amazing how lives change," she said, referring to Meghan and Harry's newborn, Archie Harrison Mountbatten-Windsor. "I'm a big believer in taking charge of your life, but there's got to be something bigger that puts us into the circumstances that we are put in. Destiny has a weird way of helping you to find your calling."
Priyanka even revealed to Elle UK that she and Meghan might live in the same region at some point in the future. After being crowned the winner of 2000's Miss World pageant in London, Priyanka felt attached to the city. "I will never forget how the Millennium Dome [now The O2] looked that night, and how I felt after I won," she said. "Nick and I want to get a place in London at some point. Whenever I go there, I feel connected to the city."
This isn't the first time Priyanka has applauded Meghan. Back in June, she spoke about the Duchess of Sussex during an interview with The Sunday Times and pushed back on hypercritical reports about her. "It has to do with racism, it's an obvious reason," she said. "But the beauty of Meg is that she's been herself through all of this. A lot of people got to know her after everything [once she started dating Harry], but I knew her before, and she's the same chick." She went on to commend Meghan on her philanthropic attitude, adding, "What you see now is authentically her. She's always been the girl wanting to move the needle."