Queen Elizabeth II Won't Dance at Harry and Meghan's Wedding
Why Queen Elizabeth II Won't Be Busting Any Moves at Harry and Meghan's Wedding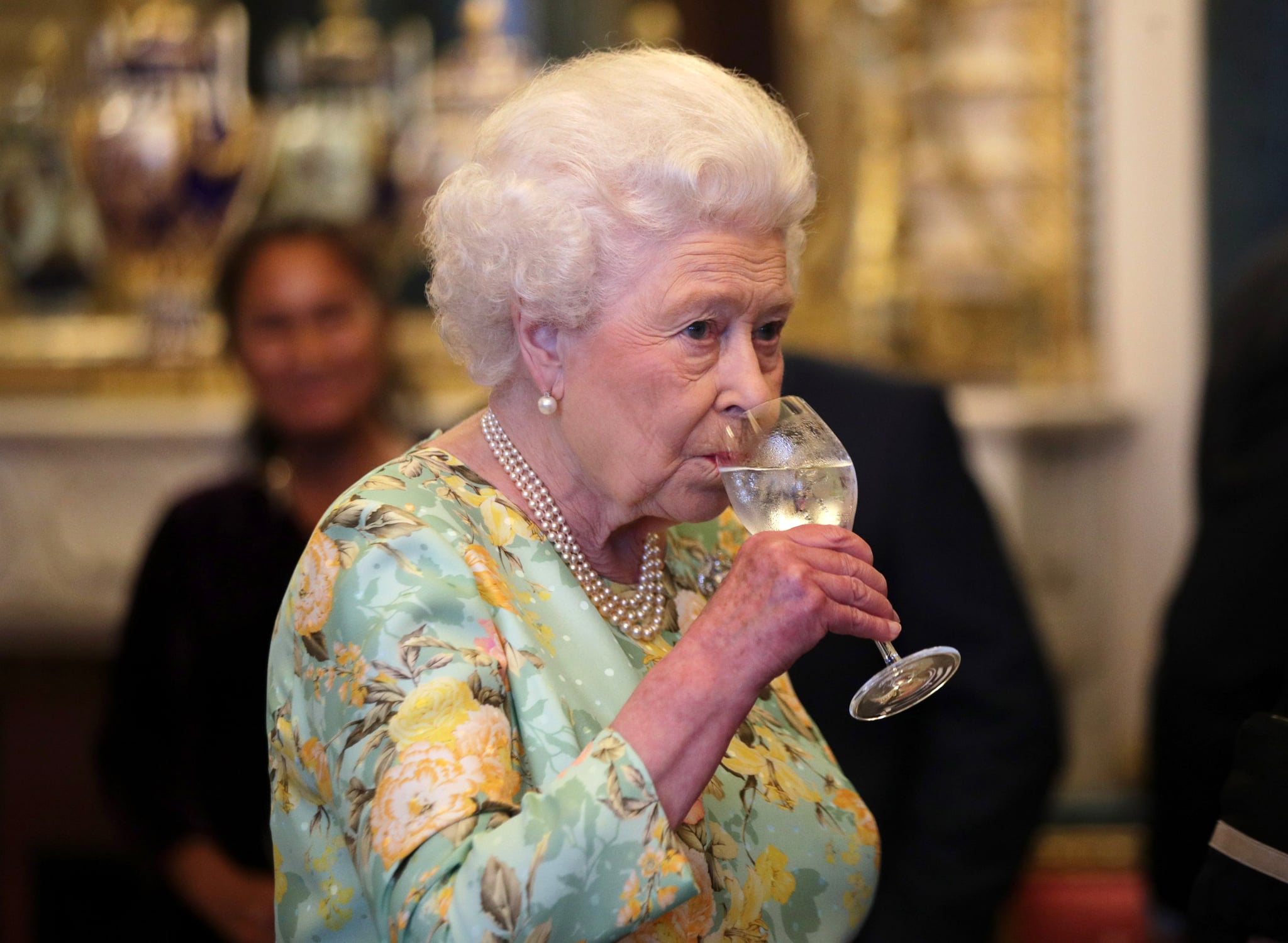 Queen Elizabeth II may be a binge-drinking, horseback riding, social-media savvy nonagenarian, but even she has to draw the line somewhere. Reportedly, the 91 year old will be shying away from showing off any dance moves at her beloved grandson Prince Harry's upcoming wedding to Meghan Markle.
Katie Nicholl, royal expert and author of the new book Harry: Life, Loss, and Love, told ET that while the queen will have a "very prominent and important role" in Harry and Meghan's wedding on May 19, she won't be hitting the floor at the reception — especially if the Spice Girls end up performing. "She's going to want to be a very important part of that day and indeed she will," the author explained. "But I think when it comes to the evening reception and certainly the party, if the Spice Girls are performing, then I don't think the queen's going to be on the dance floor."
After Harry and Meghan tie the knot at St. George's Palace at Windsor Castle, the couple will hold a reception at St. George's Hall with guests from the congregation. Later in the evening, Prince Charles will host a private evening reception for the newlyweds and their close friends and family. There's been a bit of back and forth about whether or not Baby, Scary, Ginger, Sporty, and Posh will be taking the stage during Harry and Meghan's reception, with other potential performers rumored to be Ed Sheeran and Elton John.
During a 2016 BBC special, it was revealed that music has "always been a part" of Elizabeth's life and that the she is "a fantastic dancer" with "great rhythm." Despite that fascinating fact, it sounds like "Wannabe" and "Spice Up Your Life" might not be the queen's cup of tea.