The Real Housewives of Beverly Hills in Dubai
Take a Look Inside The Real Housewives of Beverly Hills' Insane Dubai Suite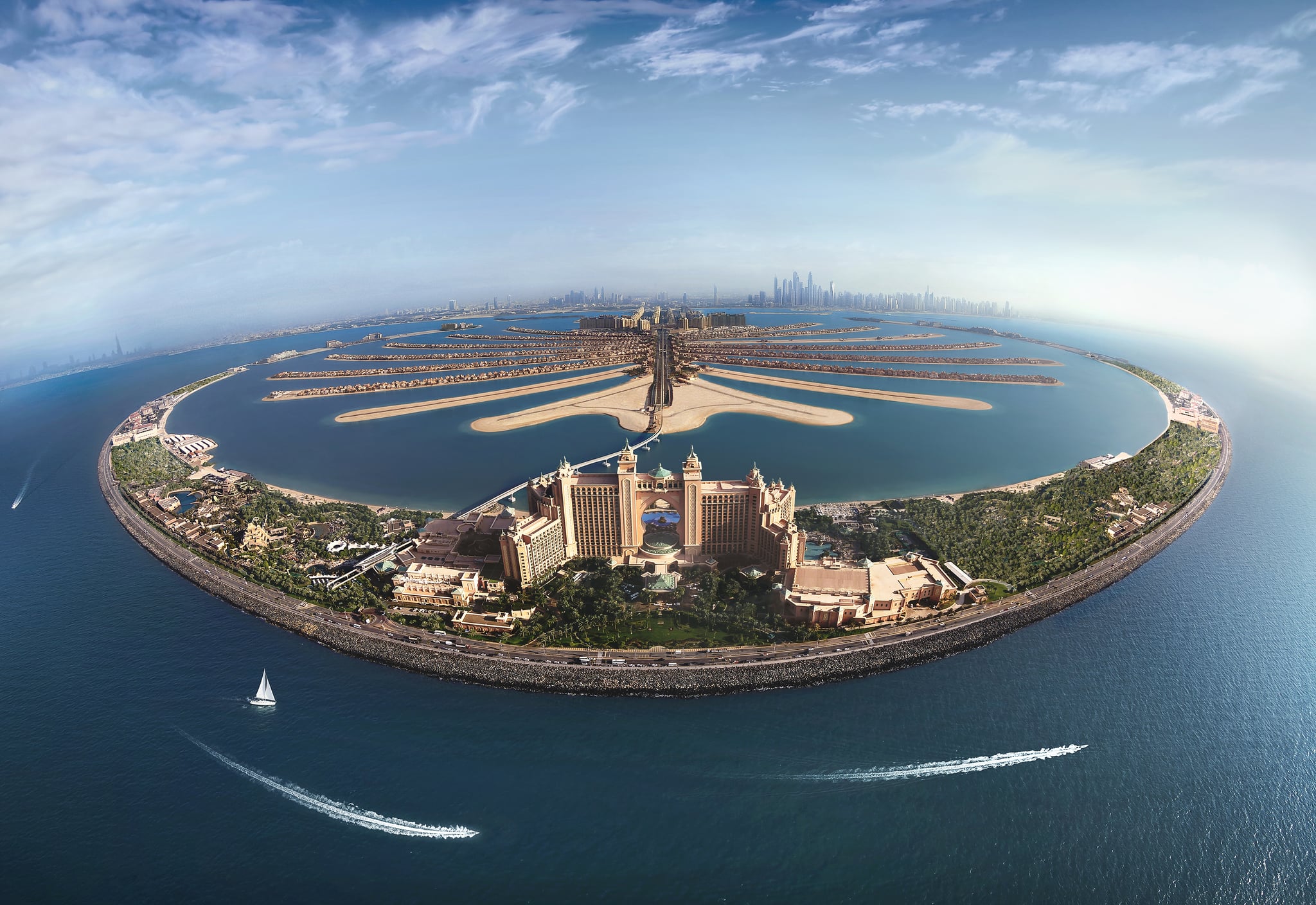 In the final three episodes of the sixth season of The Real Housewives of Beverly Hills, the ladies pack their bags and head to Dubai, and as soon as they land at DXB, it's clear that they plan to vacation in style.
After being picked up at the airport in luxury chauffeured cars, the Housewives exhausted from over 20 hours of travel, are dropped off at Atlantis, The Palm and led to their suites. Guests at the Royal Bridge Suite and the Underwater Suite, the ladies begin unpacking their muumuu's in hotel rooms that literally cost more than a full year of rent in Dubai (the Royal Bride Suite, where Lisa V. and Kyle stay, costs a whopping AED 130,000 per night).
As Kyle and Lisa get lost in the 924 square meter, three-bedroom suite-- which spans between the resort's two towers-- we get to see the splendor that this place really is. The suite is only accessible via a private elevator, which deposits guests on the 22nd floor, offering unparalleled views of the Palm. The suite boasts hand-painted ceilings, a gold-leaf dining table that can seat 16, and, of course, his and hers bathrooms in the Master Suite.
In another wing of the expansive resort, Lisa Rinna and Eileen are wowed by Underwater Suite (at AED 30,000, it's a night is a bargain in comparison), which has floor-to-ceiling views into the Ambassador Lagoon aquarium.
Leave it to the ladies of Beverly Hills to indulge in the most insane, over-the-top Dubai way possible. Of course, no matter which room they were staying in, all six Housewives (Yolanda was too sick to make the trip) had 24 hour personal butler service.
Dying to see more before tonight's finale episode? Check out a video of the Royal Suite below-- for most of us, it's the closest we'll ever get to this crazily lavish lifestyle.