Rihanna and Chemical Brothers for Abu Dhabi Grand Prix 2016
Look Which Acts Have Just Been Announced For the Abu Dhabi Prix After-Race Concerts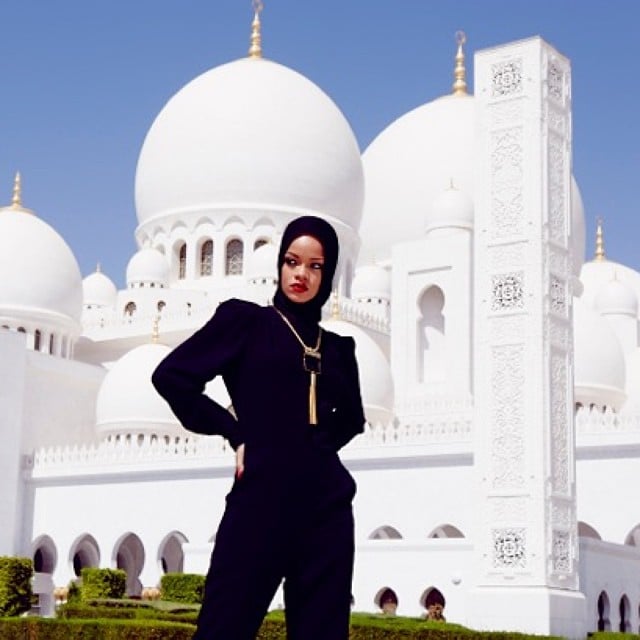 It's hard to forget the time Rihanna come to the UAE and caused quite a bit of controversy (remember those Sheikh Zayed Grand Mosque photos?).
And now the star will be coming back to the Emirate to create more memories, hopefully this time ones that are aren't a reminder of her nickname, Bad Gal RiRi.
On Tuesday, the 28-year-old was announced as one of the first acts to play the Abu Dhabi Grand Prix After-Race concerts. Blur, Enrique Iglesias and Florence + the Machine fronted the gigs in 2015.
This year Rihanna will take to the stage on the closing evening, Sunday November 27, and dance act The Chemical Brothers play on the first night Friday November 25. There's been no conformation of which music act will entertain race-goers on the night in between both shows at the du Arena.
Rihanna was asked to leave the biggest mosque in the UAE in October 2013 when she infamously engaged in a full on photoshoot wearing an abaya.