Rihanna Declined NFL Super Bowl Halftime Show Offer
Rihanna Reportedly Declined Super Bowl Halftime Show Offer in Support of Colin Kaepernick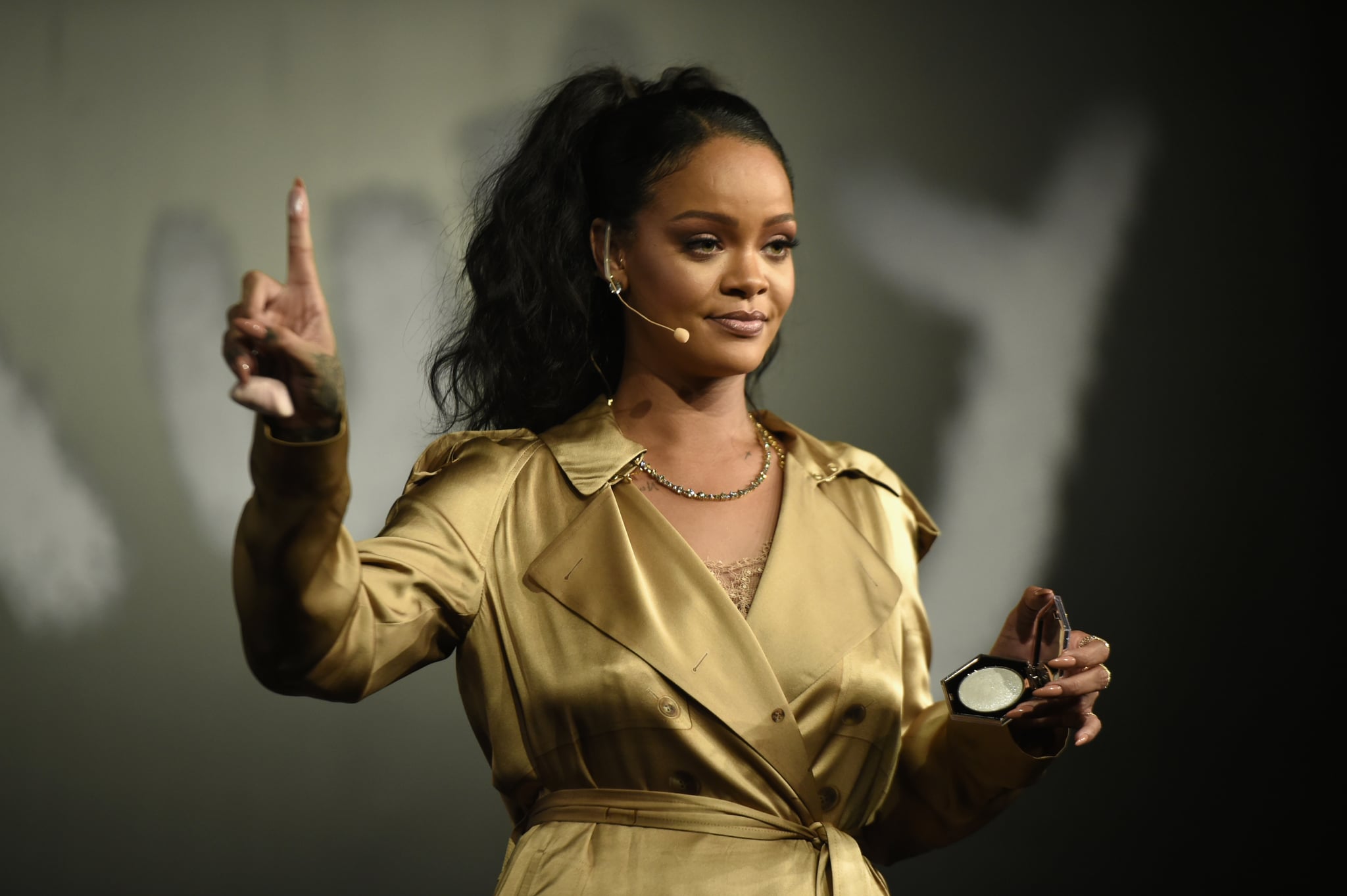 When Rihanna isn't blessing us with beautifully chilly makeup collections or sultry lingerie pieces, she's taking stands for what she believes in. According to US Weekly, the mogul was the NFL's first choice to headline the Super Bowl LIII Halftime Show, but she turned it down out of support for Colin Kaepernick.
"The NFL and CBS really wanted Rihanna to be next year's performer in Atlanta," a source revealed to US Weekly. "They offered it to her, but she said no because of the kneeling controversy. She doesn't agree with the NFL's stance."
Kaepernick has been persona non grata to the NFL since he began taking a knee during the national anthem in protest of police brutality and racial inequality during the 2016 season. Athletes from various sports have joined in the protest, but the former San Francisco 49ers quarterback hasn't played since the controversy began. He has since entered free agency and filed a grievance against the league and its owners in November 2017, accusing them of unlawfully keeping him off the field. Notable celebrities like Beyoncé and Jane Fonda have publicly supported Kaepernick, and Rihanna is clearly adding herself to the list!
The insider revealed that after Rihanna declined the offer, the NFL extended the chance to Maroon 5, who "gleefully accepted." Cardi B is reportedly also in talks to join the band for the halftime show, though there are discussions on whether or not she will get a solo set.