Robert Lopez Double EGOT Win
Coco Songwriter Robert Lopez Just Broke an Insane Record With His Oscar Win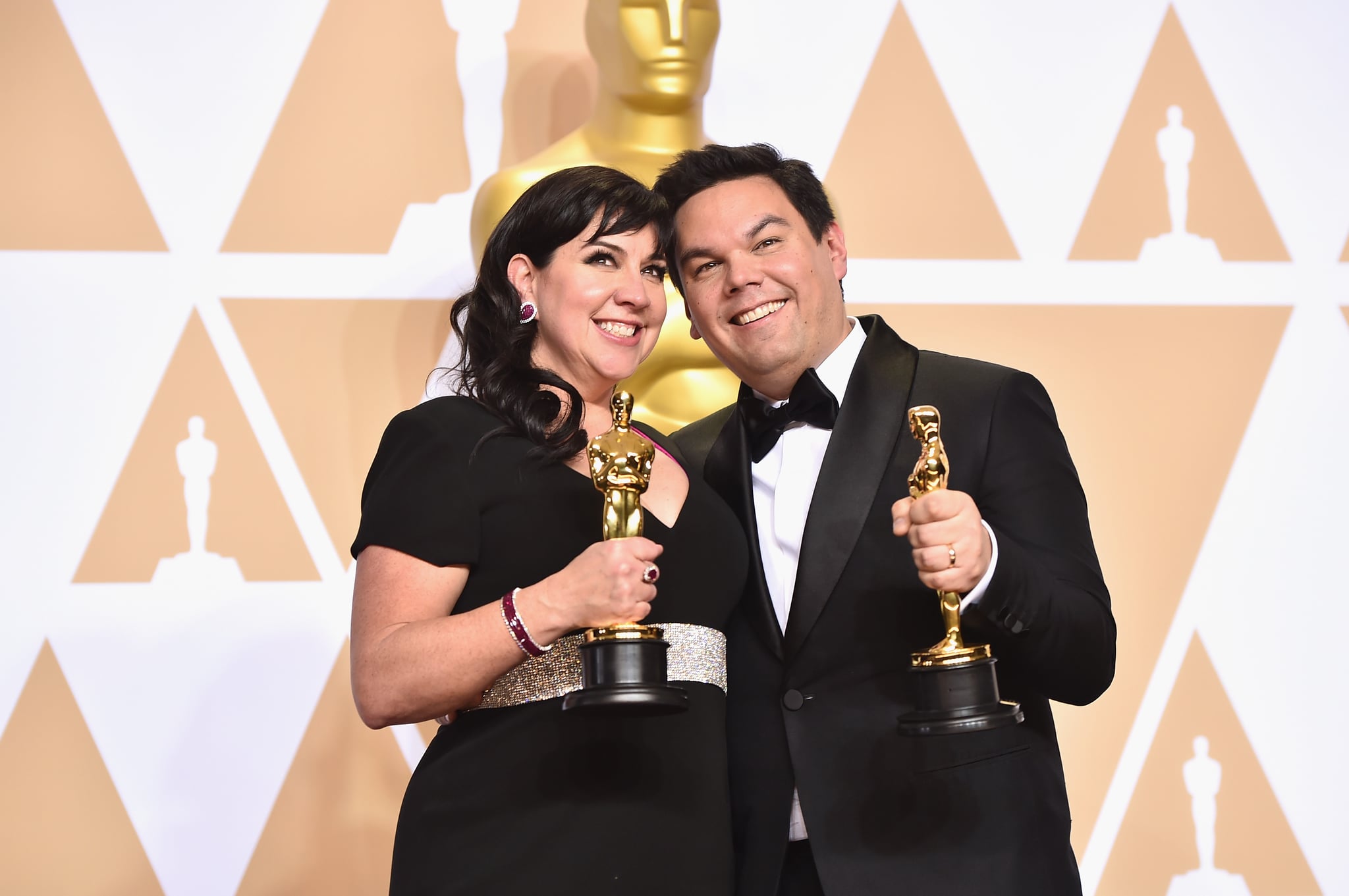 Robert Lopez's Oscar win on Sunday night was exciting for a few reasons. When the Coco songwriter scored best original song alongside partner Kristen Anderson-Lopez for their heartbreaking tune "Remember Me," it also marked Lopez's second time joining the exclusive EGOT club. Plenty of stars are almost there, but very few can actually say they hold the honor, which is the achievement of winning all four major entertainment awards: an Emmy, a Grammy, an Oscar, and a Tony. Now Lopez has gotten all of them twice.
The 43-year-old has two daytime Emmys (for Wonder Pets), three Grammys (for the Frozen soundtrack, "Let It Go," and Book of Mormon), two Oscars (best original song for Coco in 2018 and for Frozen in 2014), and three Tonys (one for Avenue Q, two for Book of Mormon). As if that wasn't impressive enough, Lopez was also the youngest person to achieve the EGOT honor when he completed it the first time around, at age 39. That means it only took him four more years to repeat the extraordinary feat that typically takes most people in Hollywood their entire careers.
Hopefully you're feeling as motivated to go take on the world as we are right now.
Image Source: Getty / Alberto E. Rodriguez