Royal Family Accomplishments 2017
Here Come William, Kate and Harry! How the Young Royals Stepped Up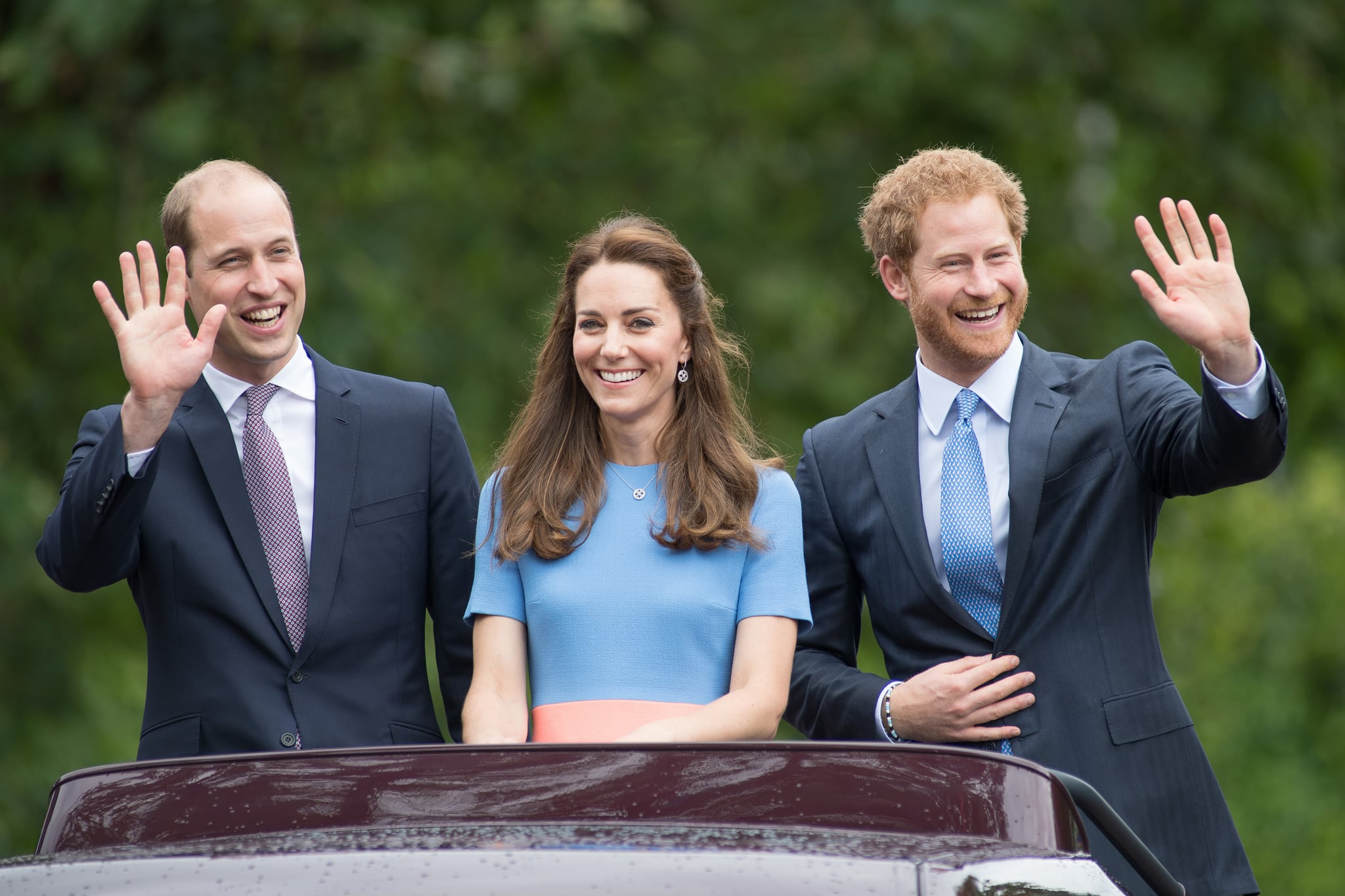 The Duke and Duchess of Cambridge and Prince Harry have in the past received criticism for not taking on as many royal duties as the queen and the rest of their family, but 2017 saw the most amount of change in the family business for many years. As everyone waited with bated breath for news of Harry and Meghan's engagement, the announcement in May that Prince Philip was retiring from public life went by with little fuss, however the impact it had on the rest of the family is actually pretty major.
First, it meant that the queen would be going out on public engagements now without her husband by her side, and therefore other members of the family have stepped up, including Prince Charles for the State Opening of Parliament and Prince William for a state lunch at Buckingham Palace with Burmese leader Aung San Suu Kyi. Secondly it meant that Philip's many patronages will need to be filtered off to the other members of the family. Kate has already taken over with the RAF Cadets, and although many other patronages are yet to be redistributed, this will be happening over the coming months. Most importantly, it means the younger members of the family — William, Kate and Harry — have taken on more work, and this will continue to increase over the coming years. A statement from William and Kate's offices at Kensington Palace early in 2017 read, "Their Royal Highnesses are keen to continue to increase their official work on behalf of The Queen and for the charities and causes they support, which will require greater time spent in London."
This is what we have seen already in 2017, with William and Kate undertaking trips to Paris, Belgium, Poland and Germany on behalf of the government, while William also visited France and headed for Finland, and Kate traveled to Luxembourg. Meanwhile Harry went to France and Belgium for important WWI centenaries, Malawi for conservation work, Singapore for a charity polo tournament, Toronto for the Invictus Games, and Australia to promote the 2018 Invictus Games. Harry also visited Copenhagen on behalf of the government. Closer to home, the royal trio has been focusing on their Royal Foundation, and specifically the Heads Together initiative, encouraging people to be more open and understanding about mental health issues. William continues to focus on homelessness, anti-bullying and conservation, Kate on addiction, family breakdown and the importance of early intervention, and Harry on conservation, veterans, and HIV/AIDs.