It's no secret that the Royal Family is big on tradition. Some of them go back centuries — the Garter ceremony and celebratory gun salutes — while others are more recent — such as Christmas at Sandringham [1]. However, as times change and things move on, perhaps some of the most personally meaningful traditions adhered to by the family are those associated with royal weddings [2]. Here's what to look out for.
The Engagement Announcement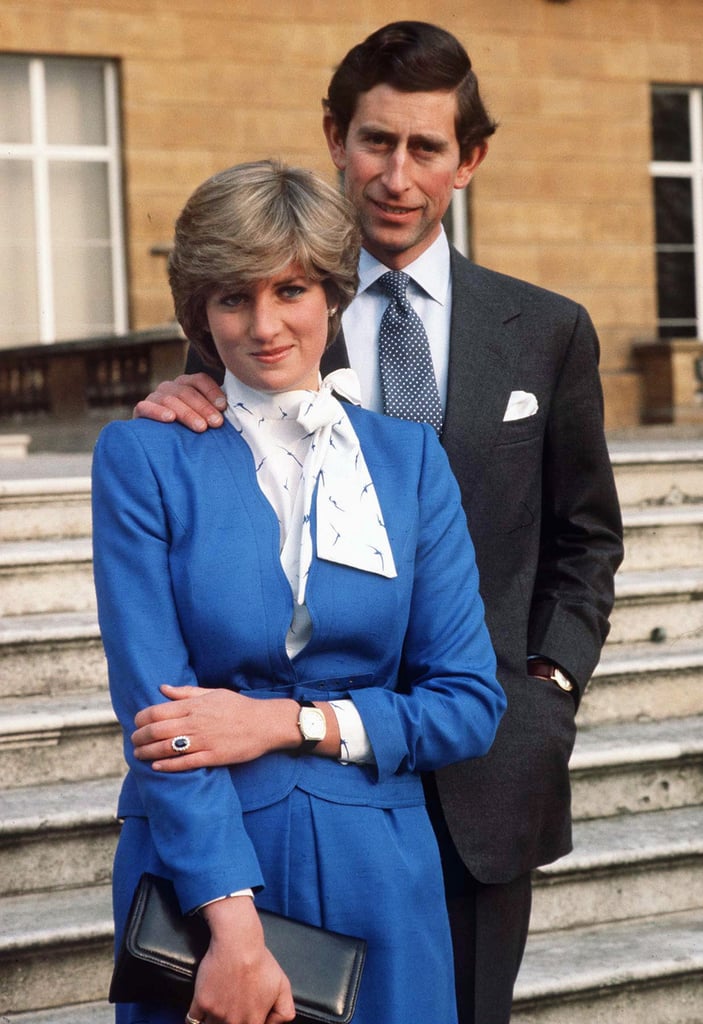 It all begins when the press are called together for an announcment from the happy couple. Pictures are taken and the newly-engaged pair usually answer a few questions from the assembled journalists. In recent years, the press call is usually followed up with a televised interview.
Formal Engagament Portraits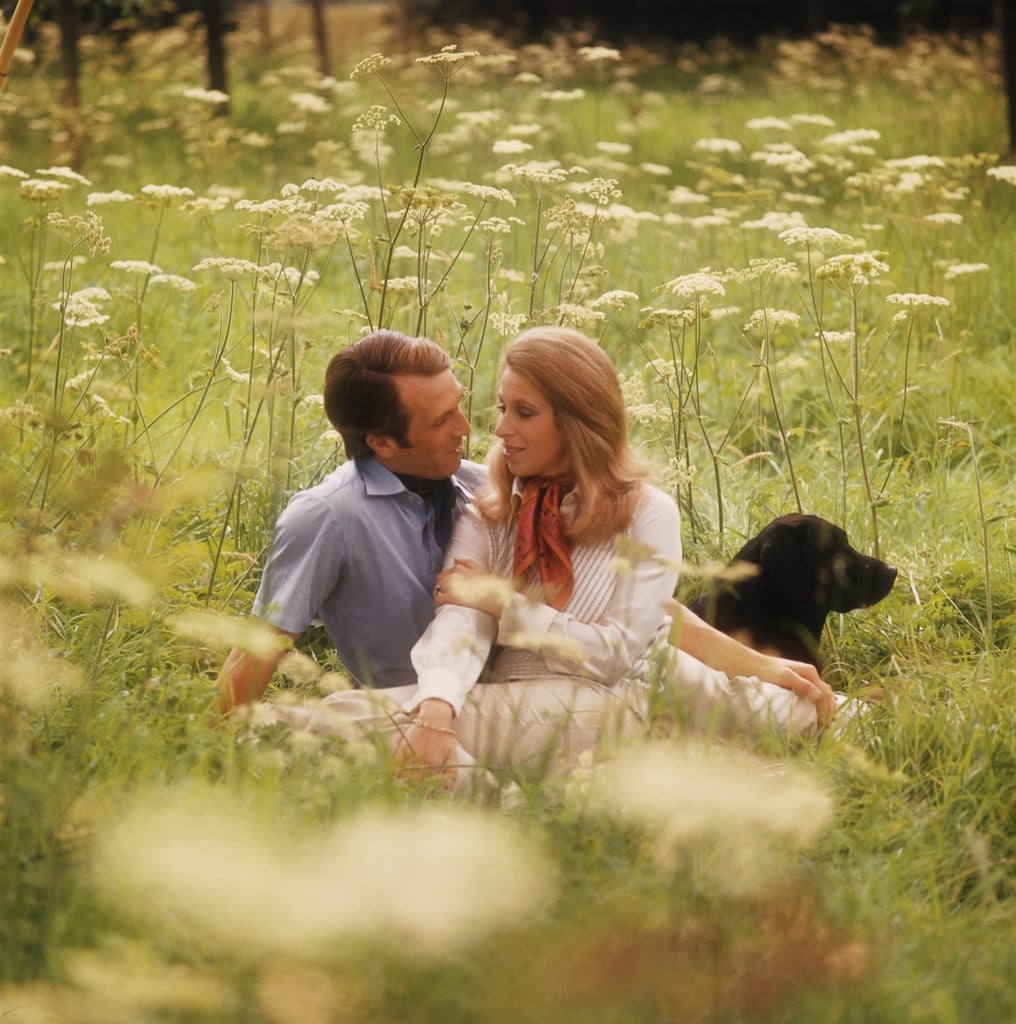 Following years of starchy engagement portraits, we all remember William and Kate's huggy images [3] that were taken by Mario Testino in St James' Palace. Less well known is this 1970s-tastic official engagement portrait of Princess Anne and Mark Phillips in a meadow.
Crowds Camping Out For Days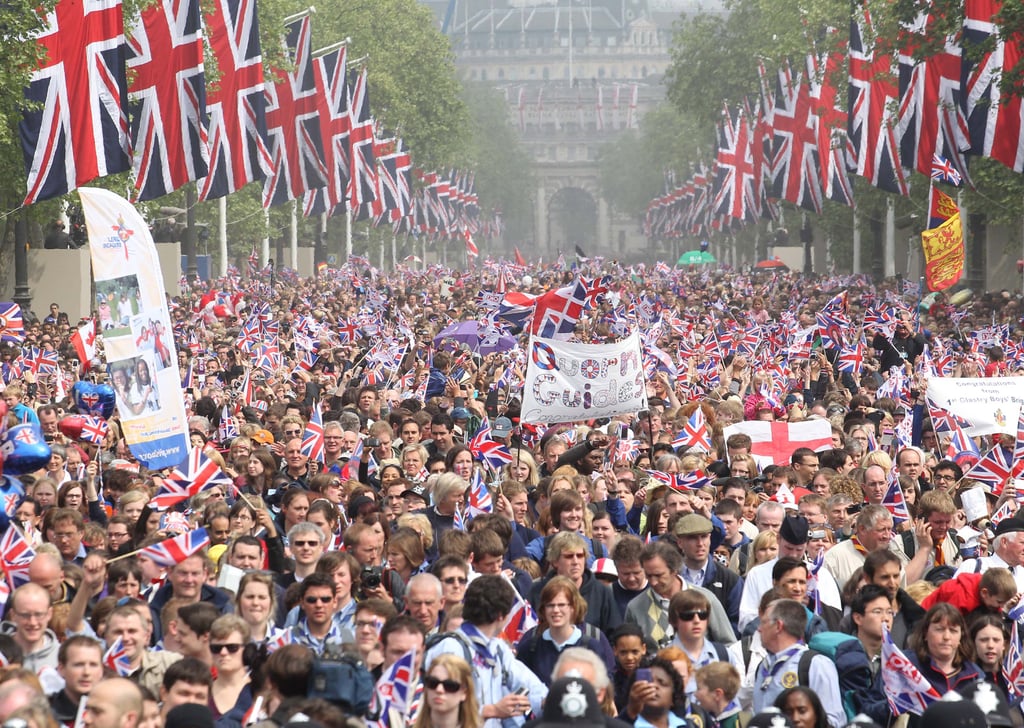 Not that the Royal Family have anything to do with this one, but before any big wedding, well-wishers pitch tents and set up camps days before the big day so they can get a good view of the wedding procession route.
A Ceremony in Westminster Abbey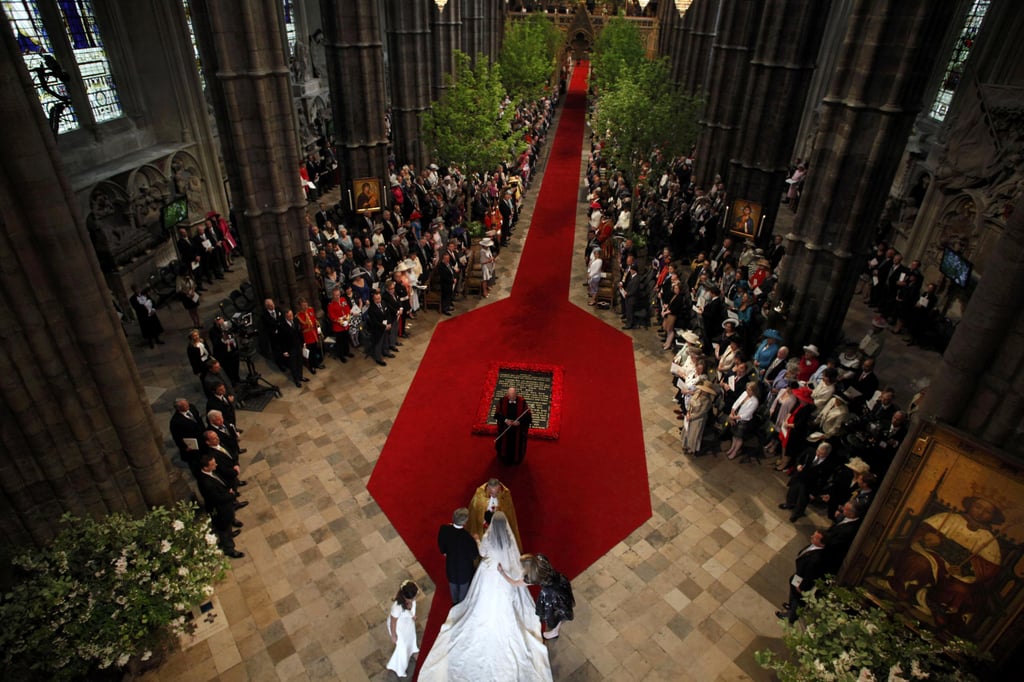 Although there have been exceptions (Prince Edward, Peter Phillips, and Zara Phillips all chose lower-key options), the most traditional wedding venue has been the abbey since 1053. The queen, Princess Margaret, Princess Anne, Prince Andrew and Prince William all had their weddings there.
A Wedding Band Made From Welsh Gold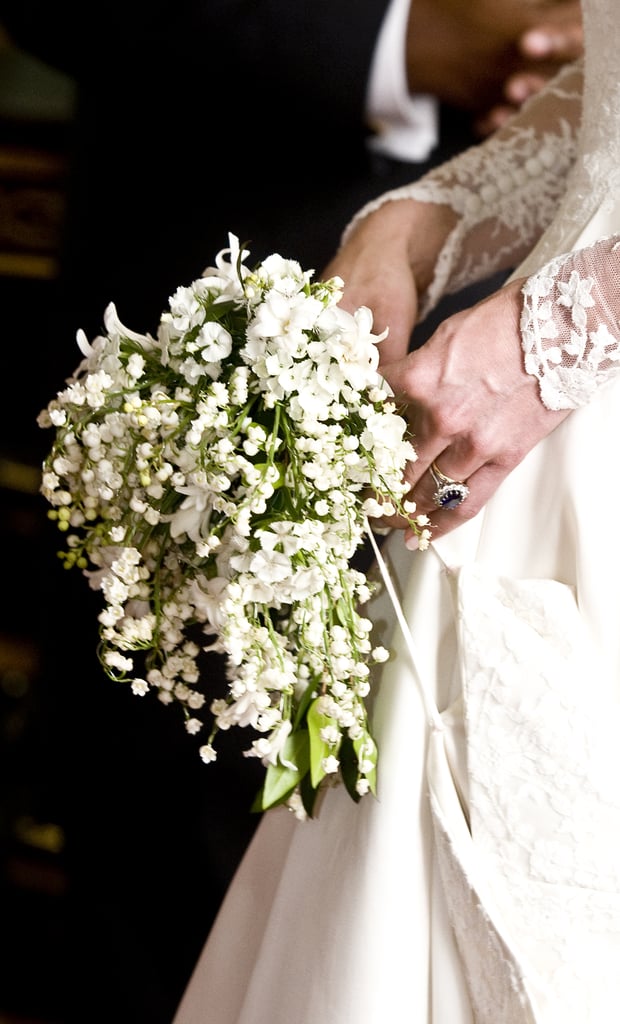 This is a relatively new traditon which was started by the Queen Mother.
Meaningful Wedding Dress Embroidery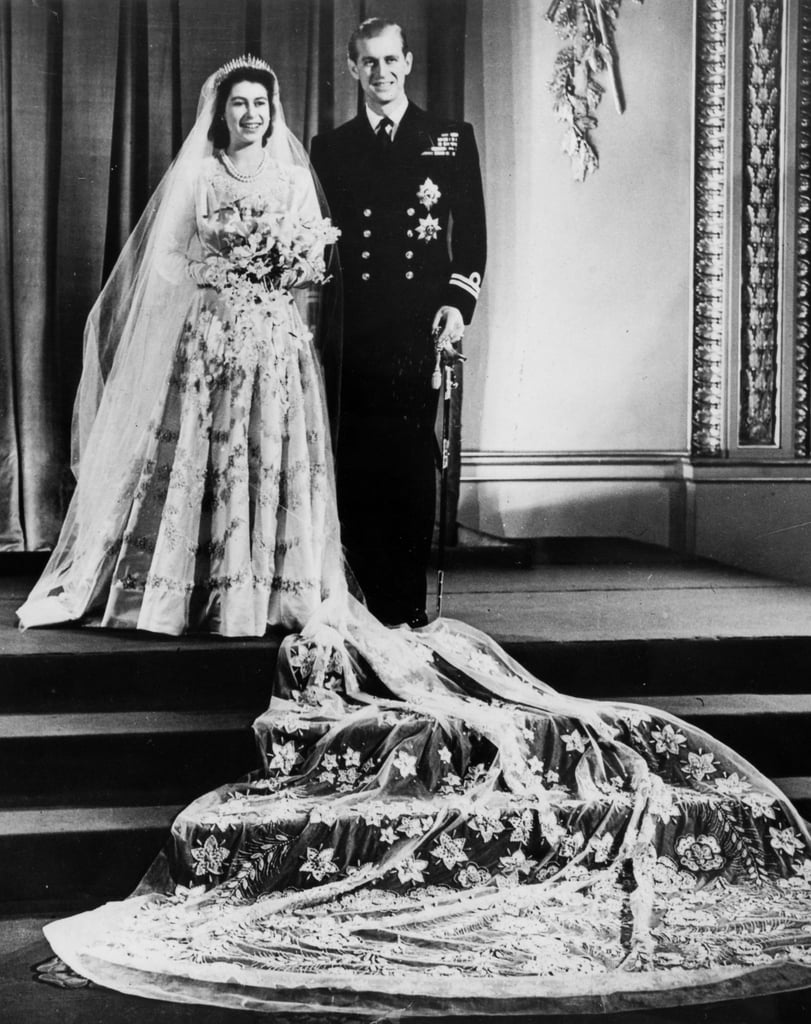 When the then-Princess Elizabeth married, designer Norman Hartnell was inspired by Botticelli's Birth of Venus, and wove flowers through the fabric of the gown to represent new life after the harrowing years of the Second World War. The dress also featured ears of corn to represent fertility. When Sarah Ferguson married, she had wave designs woven through her dress in a nod to her husband's naval career, and Kate Middleton's featured roses, daffodils, thistles and shamrocks [4] to represent England, Wales, Scotland, and Northern Ireland.
A Dress by a British Designer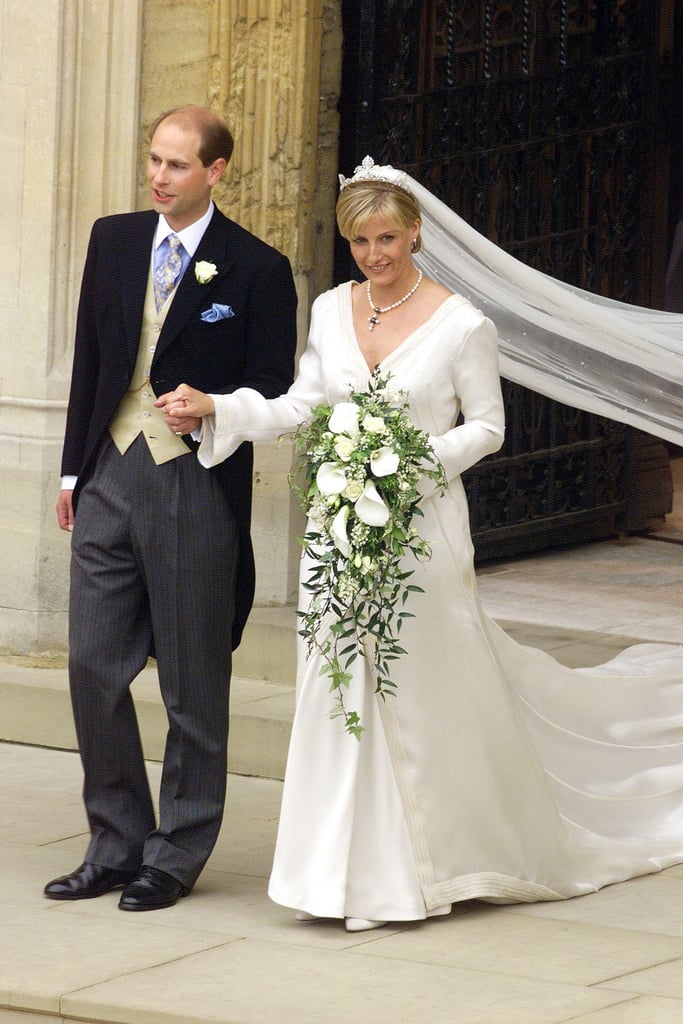 What better way to champion the best of British on the world's stage than by selecting home-grown talent for the most signifiant dress of your life? Sophie Rhys-Jones chose her friend Samantha Shaw.
A Groom in Military Uniform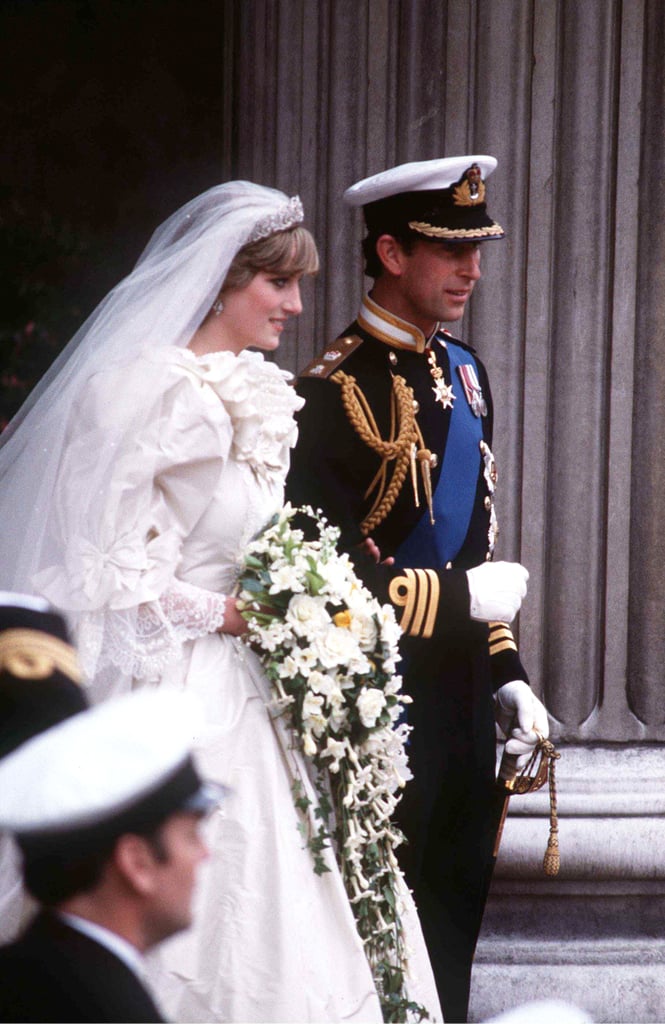 All royal men serve in the armed forces at some point, and so they all wear their military regalia for their big day — along with any medals they have been awarded.
Female Guests in Hats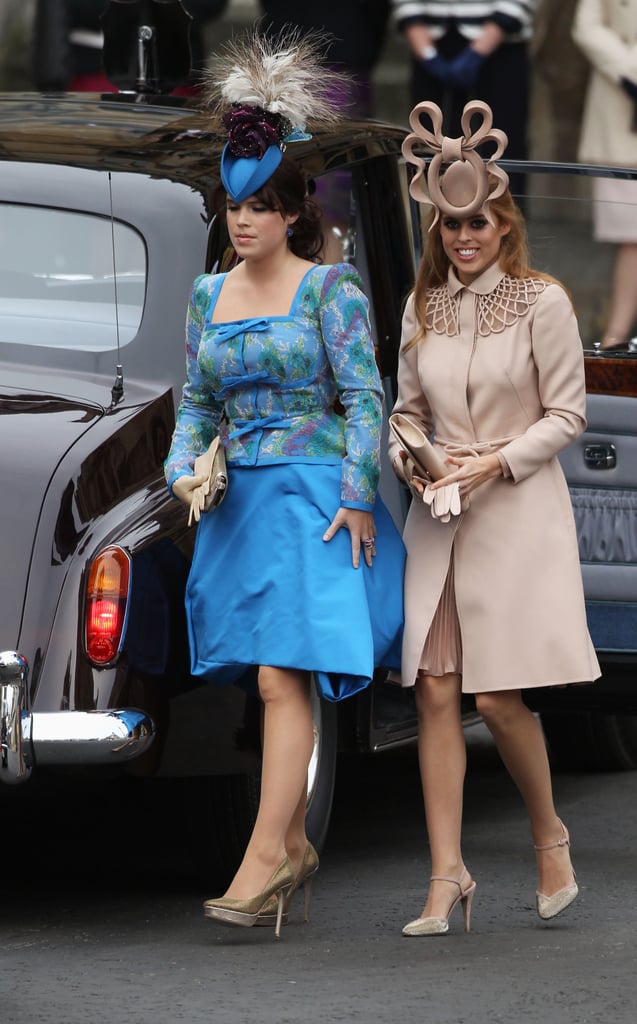 A notable exception was the wedding of Prince Edward and Sophie Rhys-Jones. The couple wanted a more low-key day, and stipulated on the invites 'no hats.' However the Queen Mother broke the rule and wore a hat anyway, while the Queen compromised and wore a feathery head-piece.
Male Guests in Military Uniform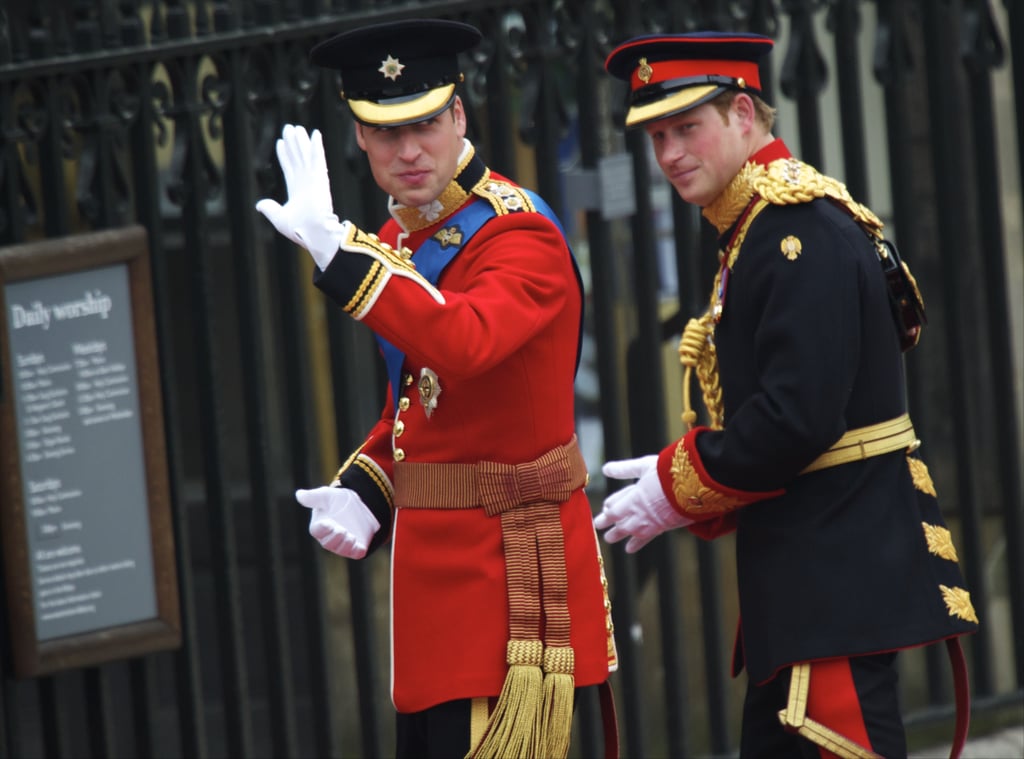 If they have never served in the military then it's customary to wear a morning suit.
A Bridal Tiara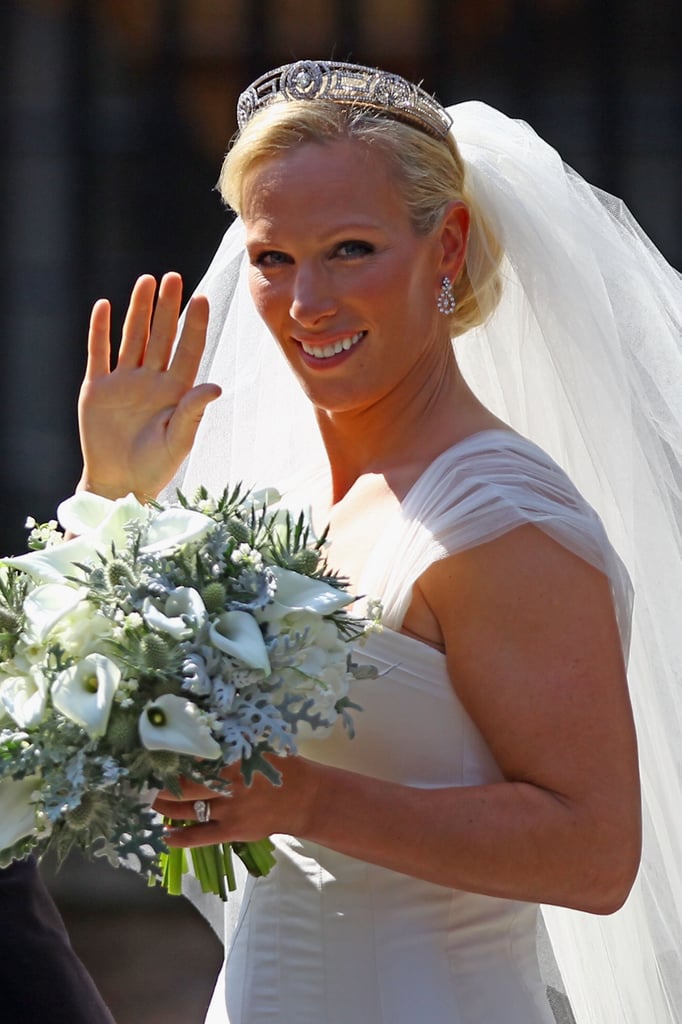 Usually borrowed from the royal collection — Zara borrowed her mother Princess Anne's for her big day — although Princess Diana wore her family's Spencer Tiara.
A Sprig of Myrtle in the Bridal Bouquet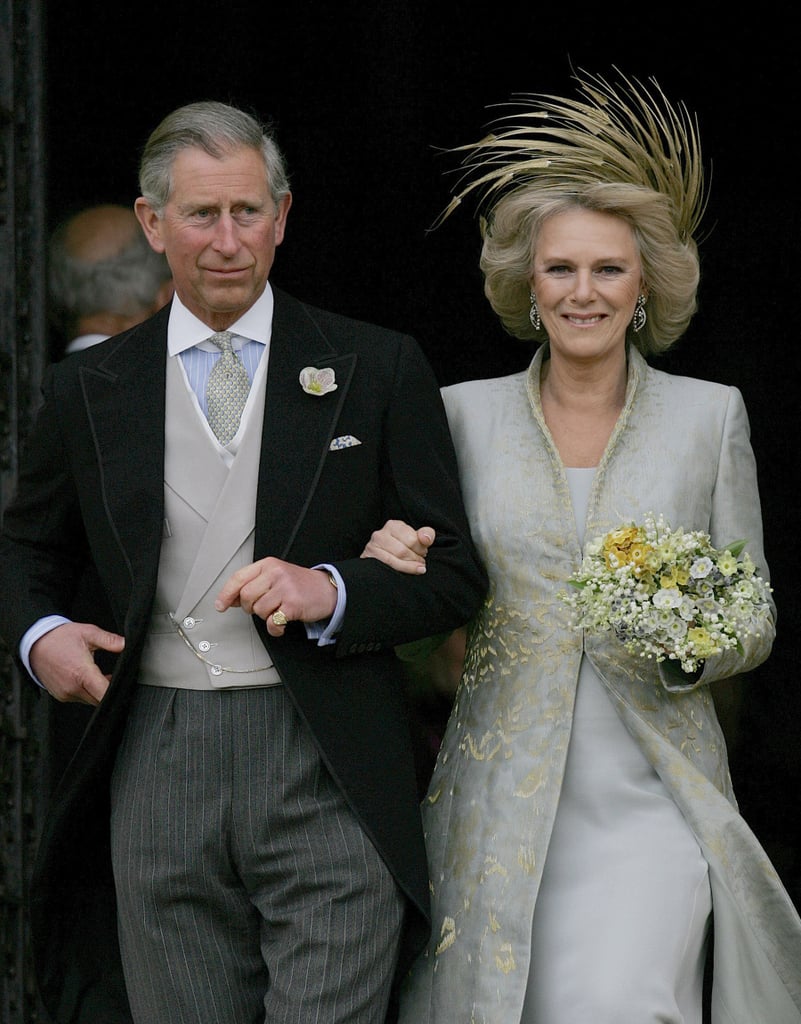 The tradition was started by Queen Victoria, and now the bouquet of every royal bride [5] contains a cutting from the bush that was grown from Victoria's original sprig.
A Modest-Sized Bridal Party
No sprawling gangs of bridesmaids and page boys here . . . There are usually just enough to give the day suitable gravitas, but not so many as to be inelegant. Princess Diana and Kate Middleton both had five bridesmaids and two page boys.
A Carriage Procession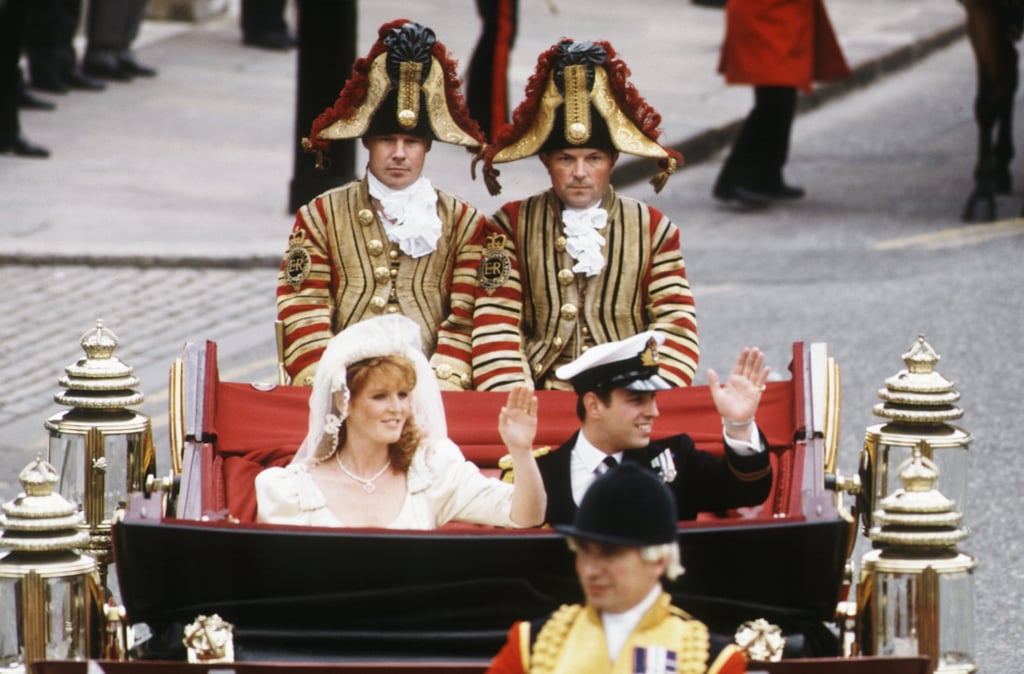 The newlyweds always ride in a carriage from the ceremony to the reception venue, followed by key members of the family in other carriages from the collection.
A Balcony Appearance at Buckingham Palace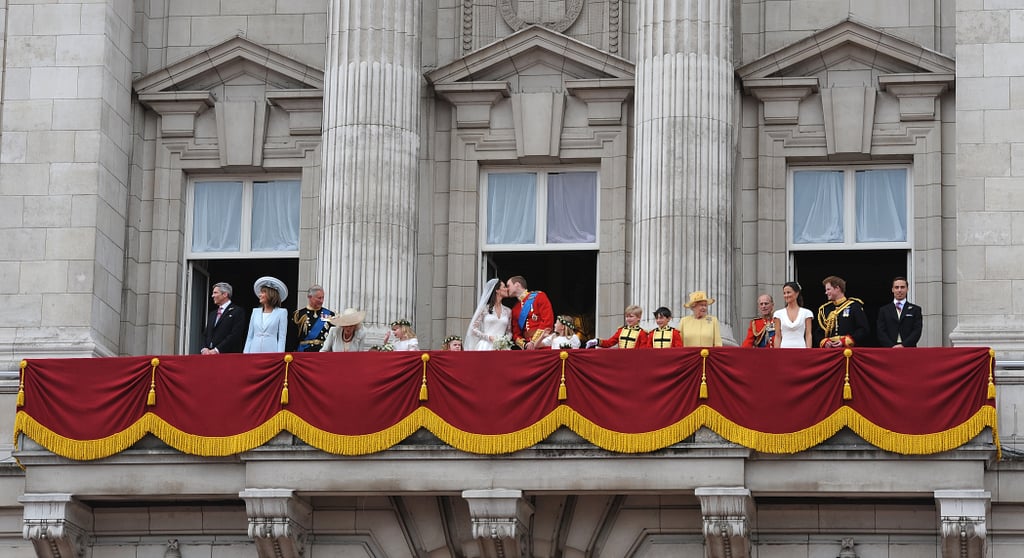 The tradition was started by Queen Victoria at the wedding of her daughter, but the kiss wasn't added until crowds called for it on Charles and Diana's big day.
Fruitcake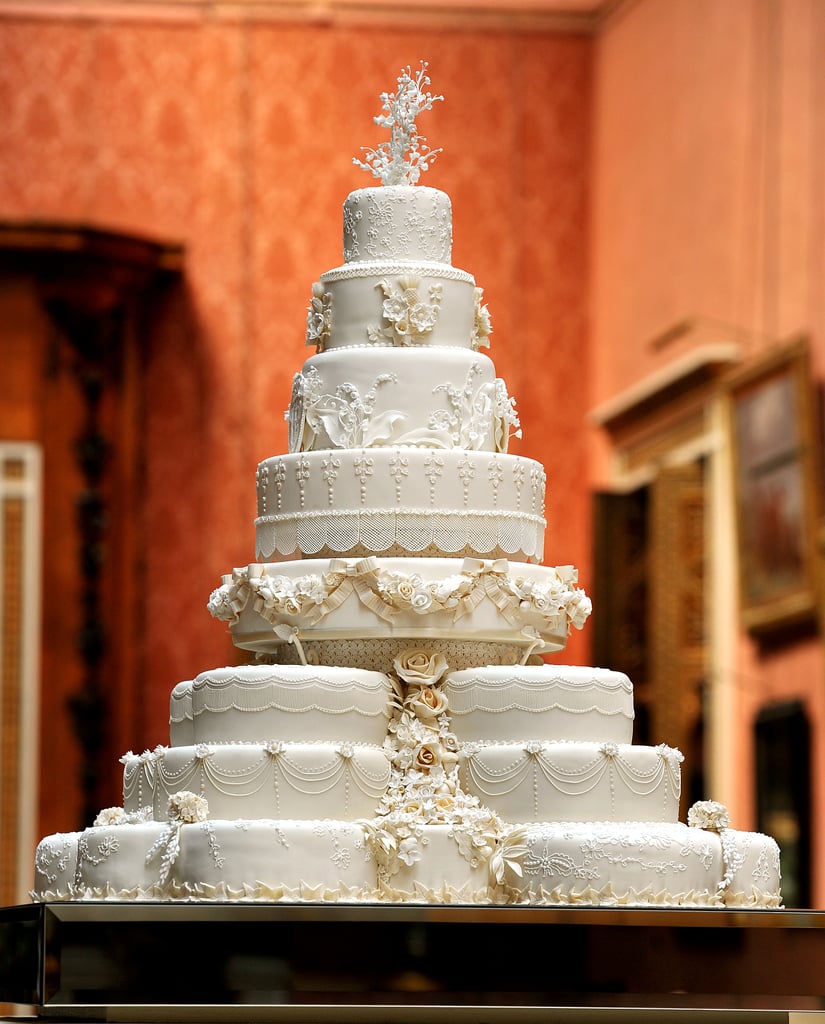 It HAS to be traditional fruitcake for royals weddings! Prince William requested an additional cake — his nursery favorite which is made of chocolate and bashed up biscuits. The Cambridge's main cake, however, was an eight-tiered affair iced with 17 different kinds of flowers.
Official Portraits Released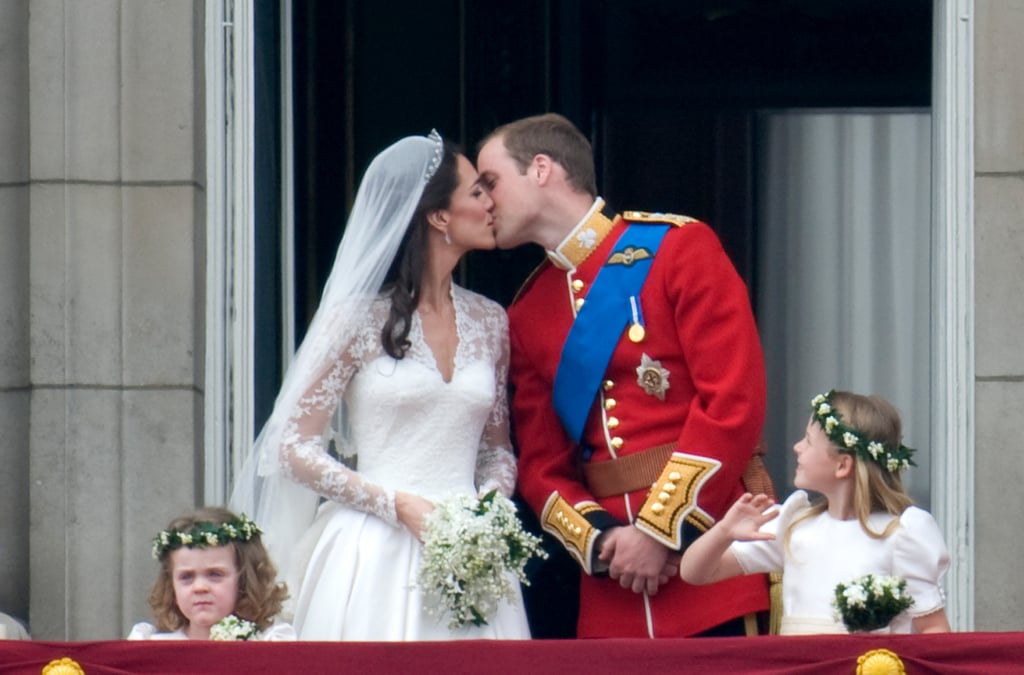 Although there will always be plenty of images taken throughout the public parts of the day, posed shots are always released to the press on the same day as the wedding.
The 'Going Away' Outfit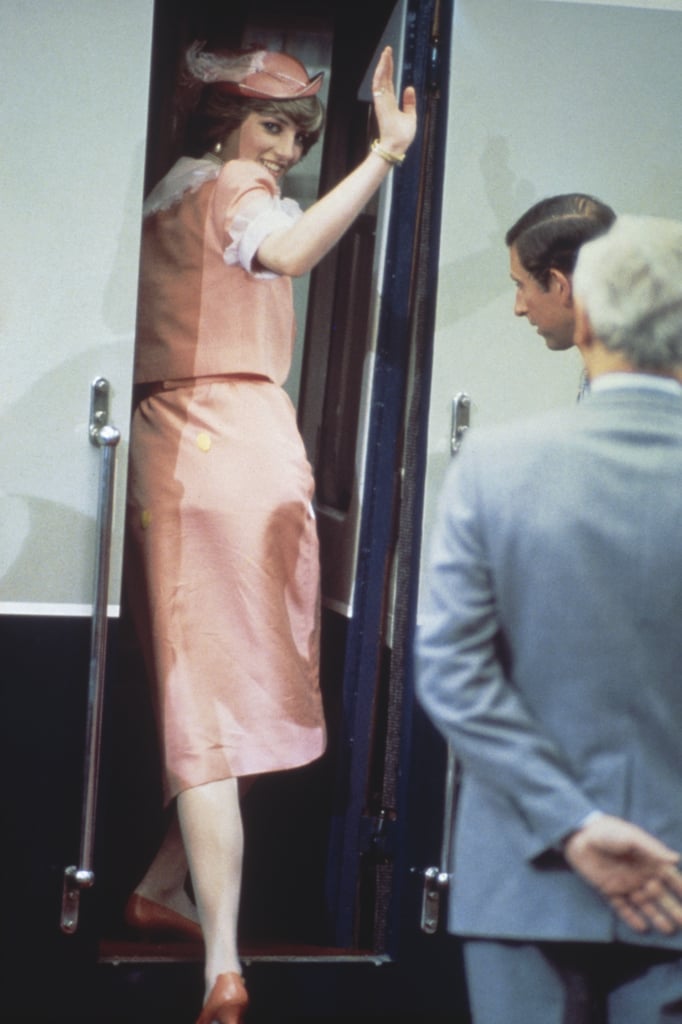 A modern tradition was started by Princess Diana, who headed off on her honeymoon in a peach Belville Sassoon suit. She was followed by Sarah Ferguson five years later who was also publicly photographed as she left for her honeymoon. Although William and Kate didn't go on their honeymoon straight away, they did release an image of the two of them, with Kate in her "going away" outfit [6] of a blue Reiss dress and black blazer.
Placing the Bridal Bouquet on the Grave of the Unknown Warrior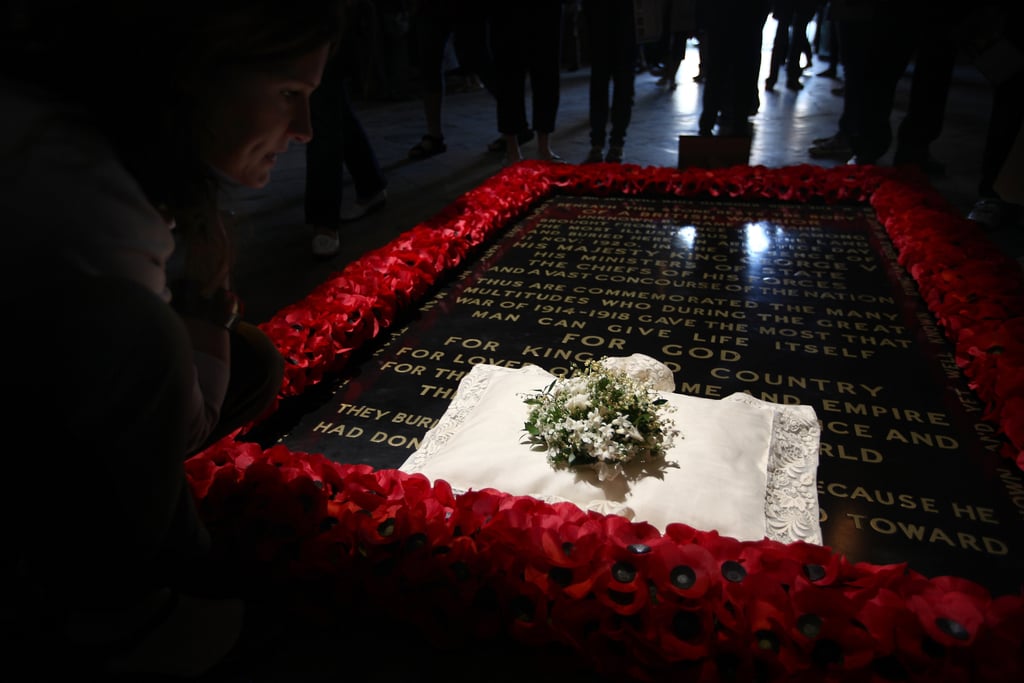 The Queen Mother started the tradition of honoring the armed forces by laying her bouquet on the grave of the Unknown Warrior at Westminster Abbey, and every royal bride since has followed suit.
Wedding Cake Mailed Out as a Thank You
Soon after the big day, guests all receive a piece of wedding cake in a commemorative tin, along with a thank you card.