Is Ruth Wilson Paid Less Than Dominic West on The Affair?
Despite Winning a Golden Globe For The Affair, Ruth Wilson Is Sure She's Paid Less Than Her Male Costar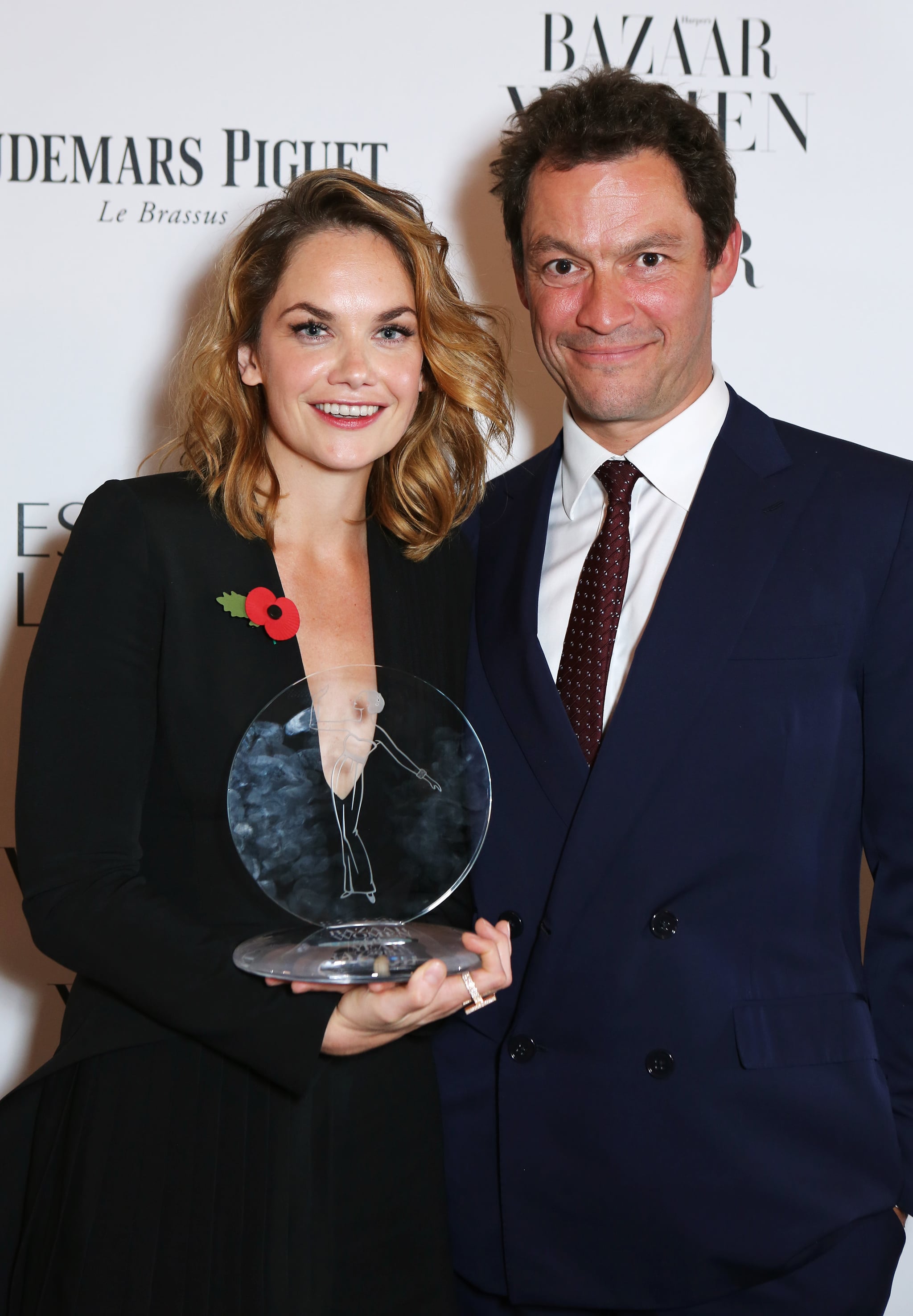 The Time's Up movement against sexual harassment and assault in the workplace has also cast more light on the conversation surrounding gender-based wage equality and parity, an issue which has historically seen women being paid less than men for doing the same jobs.
Recent reporting on the issue has uncovered myriad stories in the entertainment industry detailing how much less many actresses are paid in comparison to their male costars. The latest to speak out about her experience is British actress Ruth Wilson. Referring to her costarring role alongside Dominic West in the hit series, The Affair, Ruth told the Radio Times she's sure her paycheck was less that her male costar's, adamantly stating, "He definitely gets more than me. I mean, I don't know what the figure is, but I'm sure he does."
Despite she and fellow Brit West getting equal billing in the tumultuous relationship drama and her Golden Globe win for best actress in a television series in 2014, Ruth is still at a disadvantage and explains that, "Certainly when I signed up to that project, I would have got paid less. Then they [the producers] might argue, 'Well, he's already done a major American TV show [The Wire] so he's already got a level.' But even after a Golden Globe I'm not going to be on parity."
The gender wage gap affects women in workplaces beyond the entertainment industry, and many believe the fight for equal pay will be quicker won if men speak out in support of their underpaid and marginalized coworkers. Although Ruth says she hasn't spoken to Dominic about the issue, she agrees with the sentiment that men have a role to play in the fight and says, "It's quite hard to bring that up in a way. But it needs to be an open discussion and men need to help us out."
Ruth, who can next be seen in thriller Dark River and The Affair, which returns this Summer, is certain of her hopes for the future: "I don't want more money, I just want equal money. Which means men have to take less."