Will Ryan Seacrest Be at the 2018 Oscars?
Despite Sexual Assault Controversy, Ryan Seacrest Will Be at the Oscars on Sunday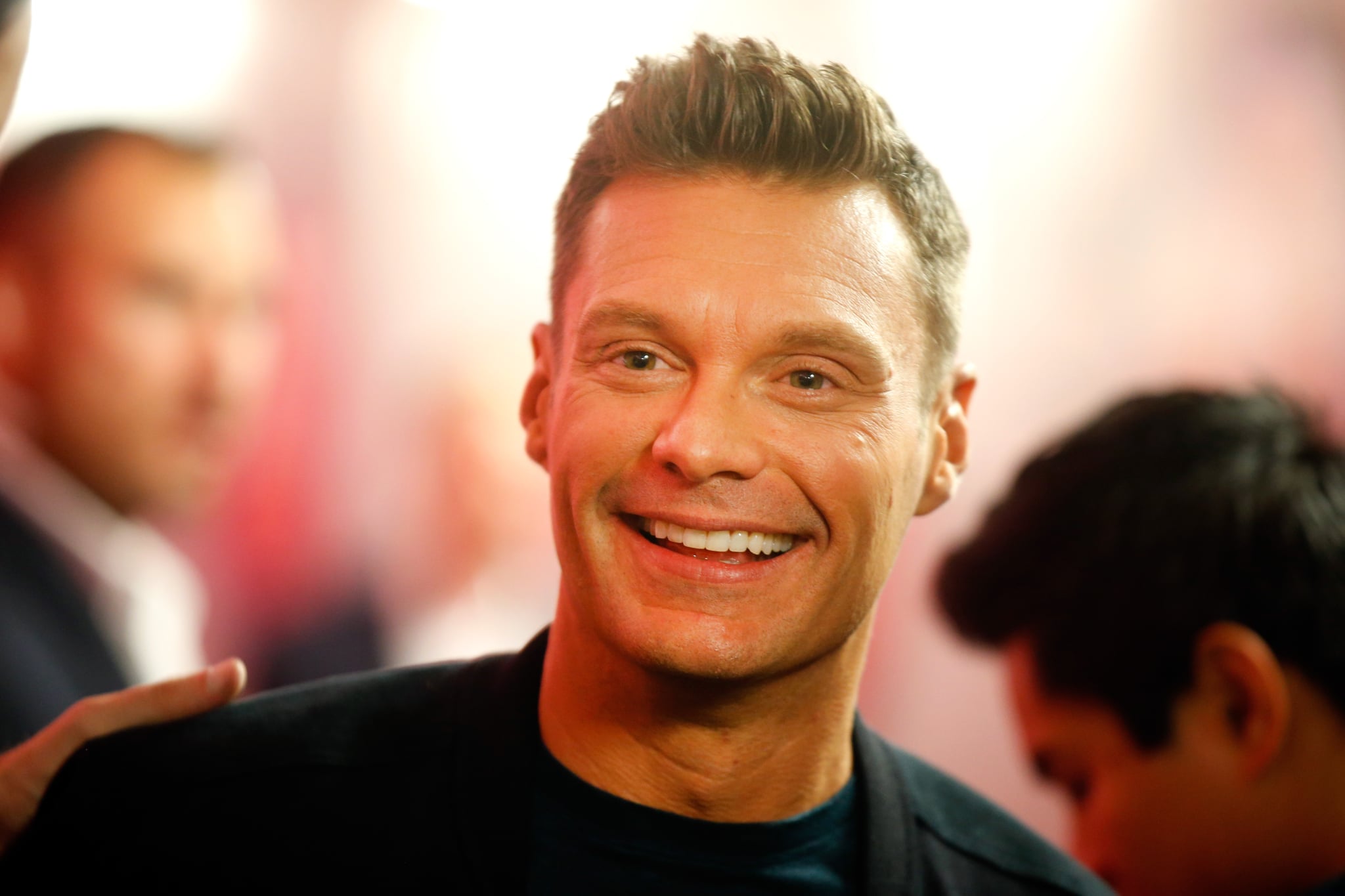 This week, Ryan Seacrest faced new scrutiny when Variety published an exclusive report detailing sexual assault claims made against him by his former stylist at E!. As the accusations bloomed into a full-blown controversy, Ryan released a statement denying the claims and explaining that an investigation had already exonerated him. Granted, discerning the truth can be incredibly hard in situations like this. And yet, the recent #MeToo movement and Time's Up initiative have created a "better safe than sorry" attitude toward allegations of sexual assault. That's why it wouldn't be out of place to wonder whether Ryan would be present at this Sunday's Oscars.
Ryan has been a red carpet staple for years: he's a crucial part of E!'s award season coverage, so when asked whether he would represent E! this year despite the controversy, a rep for the network said "of course he is" still hosting the red carpet preshow. Ryan has received additional support from ABC, with whom he has contracts for Live With Kelly & Ryan as well as the upcoming American Idol reboot. Furthermore, Kelly Ripa actually addressed the issue on air during Thursday morning's show. She said, "I just want you to know you are a privilege to work with, and I adore you, and I am speaking on behalf of all of us here."
"I don't know about the Ryan Seacrest thing . . . This is where stuff gets tricky."
So it's settled: Ryan Seacrest will be on the red carpet at the Oscars this Sunday. But there's another hurdle: it seems some celebrities may end up avoiding interviews with him. On Thursday, Jennifer Lawrence told Howard Stern that she's unsure if she'll speak with him. "I don't know about the Ryan Seacrest thing," she said. "That is where this stuff gets tricky." Scandal actress Bellamy Young was another person who spoke out against Ryan, saying, "I think this is the time to step aside and let someone of equal talent that is beyond reproach to be in charge." In this case, though, Bellamy issued an apology and said she was "uninformed."
According to Page Six, there are publicists who are planning to help their clients avoid Ryan and E! at the Oscars. Other celebrities may agree to an interview, but there's a chance they'll bring up the allegations. Kind of in the same way that Debra Messing put E! on blast for reportedly underpaying Catt Sadler . . . during a red carpet interview with E! News. In these murky waters, it'll be interesting to see how Sunday pans out.