Salma Hayek Speaks About Meghan Markle's British Vogue Issue
Salma Hayek's Sweet Reaction to Working With Meghan Markle: "Frankly, I Thought It Was a Joke"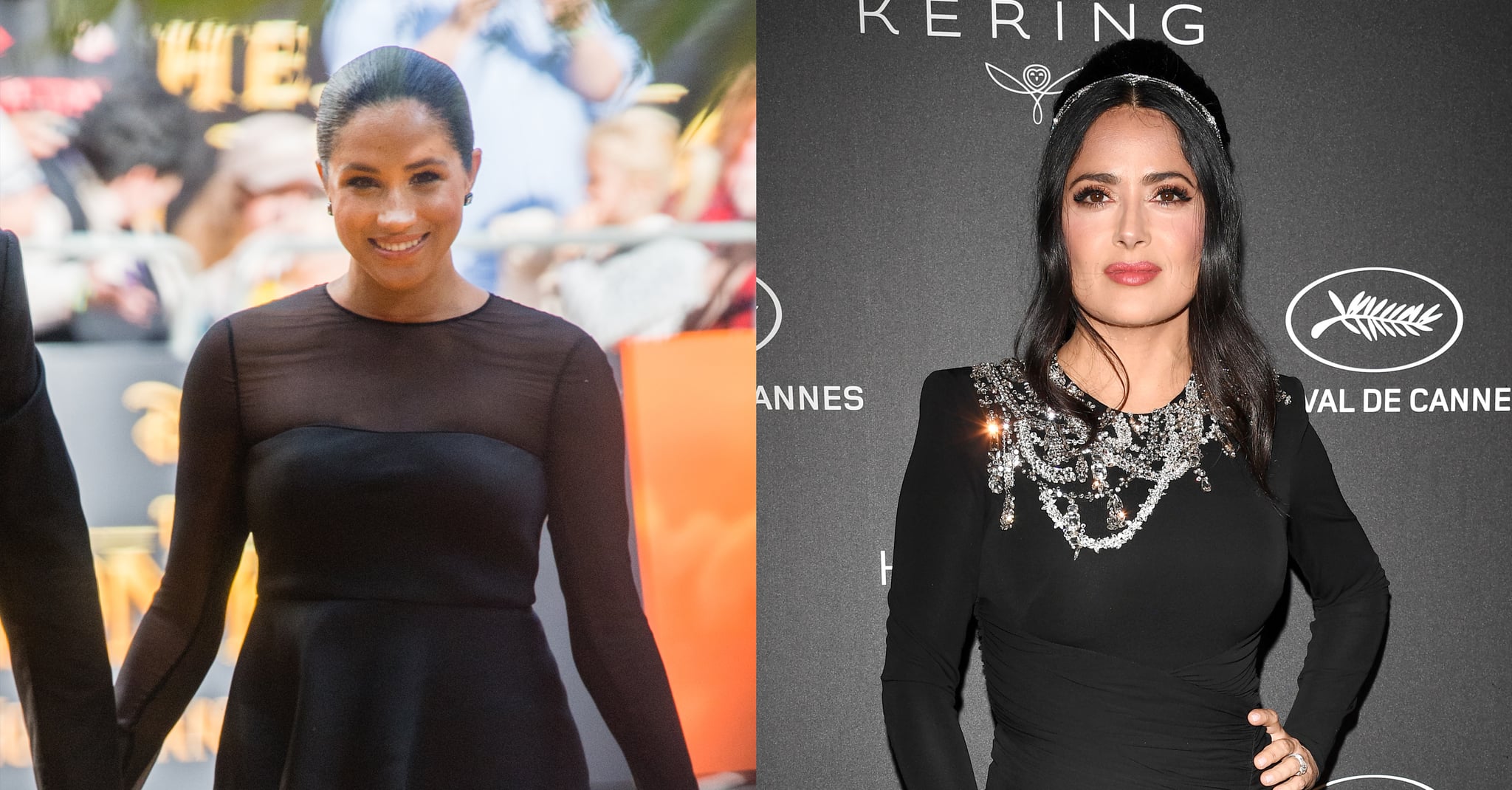 Earlier this week it was announced that Meghan Markle is the guest editor of British Vogue's esteemed September issue. The Duchess of Sussex doesn't appear on the cover herself, instead she chose to feature the 15 women who have inspired her most. One of those women is Salma Hayek, who this week has opened up about the moment the Duchess asked her to appear on the cover, revealing more about the secrecy surrounding the project.
In an interview with CNN on Thursday, Salma revealed that she thought the phone call from British Vogue Editor in Chief Edward Enninful was an elaborate joke cooked up by Enninful and their mutual friend Naomi Campbell. "I was in the car and he said, 'Listen, I'm going to put somebody on the phone. Are you in the car with people?'", she said. "But then it took a while for the other person to get on the phone. Then she got on the phone and introduced herself."
Salma said she and Meghan had not previously met, but given her work with women's charities over the past 25 years, she expected that Meghan was interested in teaming up with one of the women's organizations she supports. That's when Meghan revealed her plans for the British Vogue September issue, titled "Forces For Change", a celebration of "15 world-leading women who are reshaping public life for global good," each hand picked by the duchess. "I loved that she didn't want to be on the cover," Salma says. "She used her light to put it upon others, the ones who inspired her."
Salma told CNN that Meghan went on to explain her plans for the September issue, revealing that she wasn't even able to tell her husband, daughter, or publicist about the project. "I felt very honored when we did this photo shoot. No one else knew what it was for," she told CNN, although she admits there were moments when imposter syndrome crept in. "Only me and the photographer, Peter Lindbergh, knew. And all the girls were getting their picture taken for the cover and they didn't know that Meghan was how they got there."
The September issue of British Vogue will be available on newsstands on Friday, Aug. 8.
Image Sources: Getty / Samir Hussein and Getty / Daniele Venturelli