Salt Bae Dancing to Despacito
Not Even Salt Bae Can Resist Despacito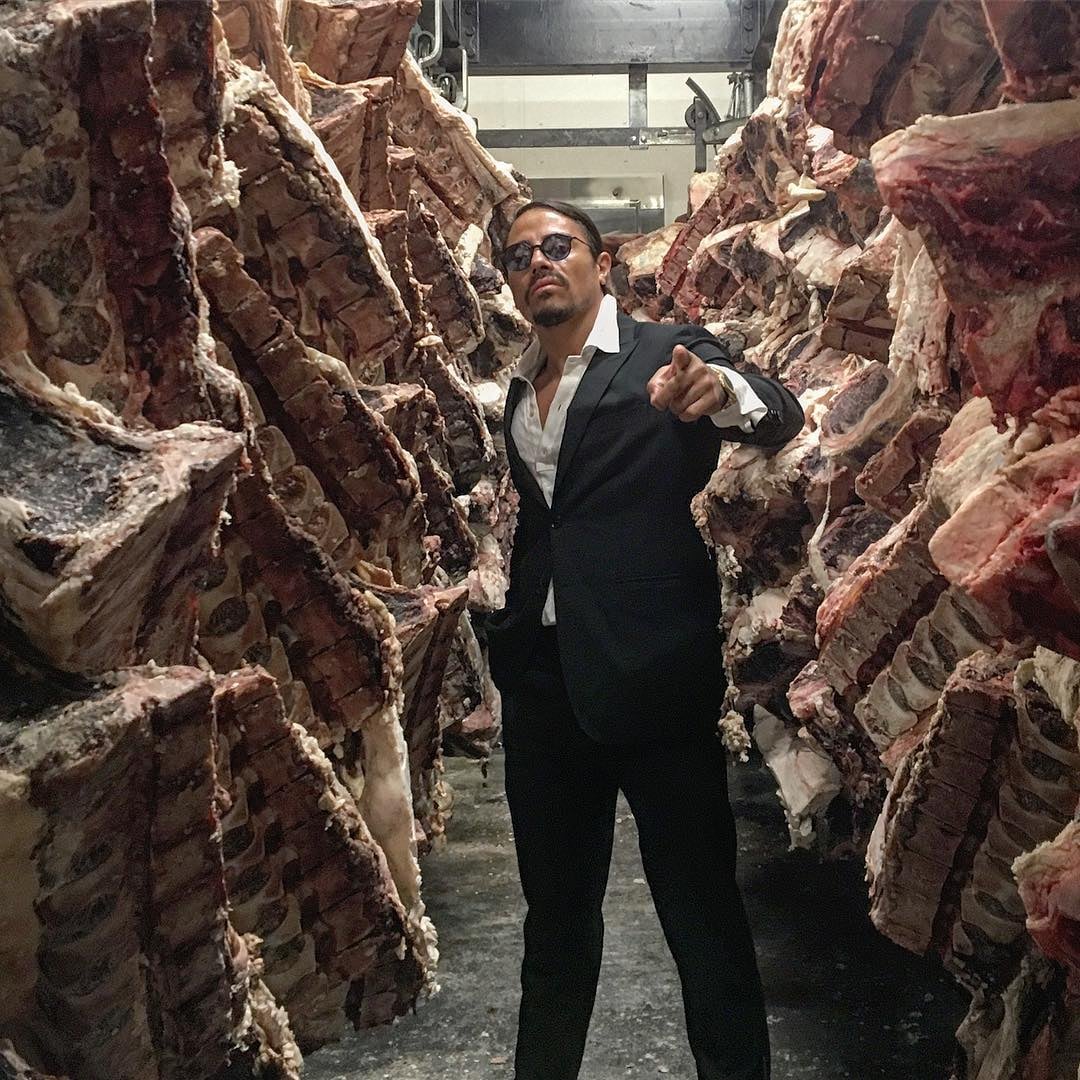 There's no denying that Despacito is the summer anthem of 2017. The hit has gone viral around the world- but it doesn't stop there. From this Mexican comedian's parody to an Arabic remake, everyone's putting their own spin on this jam.
Now, it seems that not even Salt Bae-- the UAE-based butcher who went viral earlier this year for his insane meat-cutting skills--can resist, and a new video shows the Instagram star shaking his hips and slicing meat in rhythm with the song.
The video hasn't even been up for 24 hours and it's already been viewed nearly three million times. It looks like Salt Bae's 8.5 million followers just can't resist a good piece of meat...