Scottish Kids Serenaded Prince Harry and Meghan Markle
Meghan and Harry Were Serenaded With an Ed Sheeran Song By Some Very Savvy Scots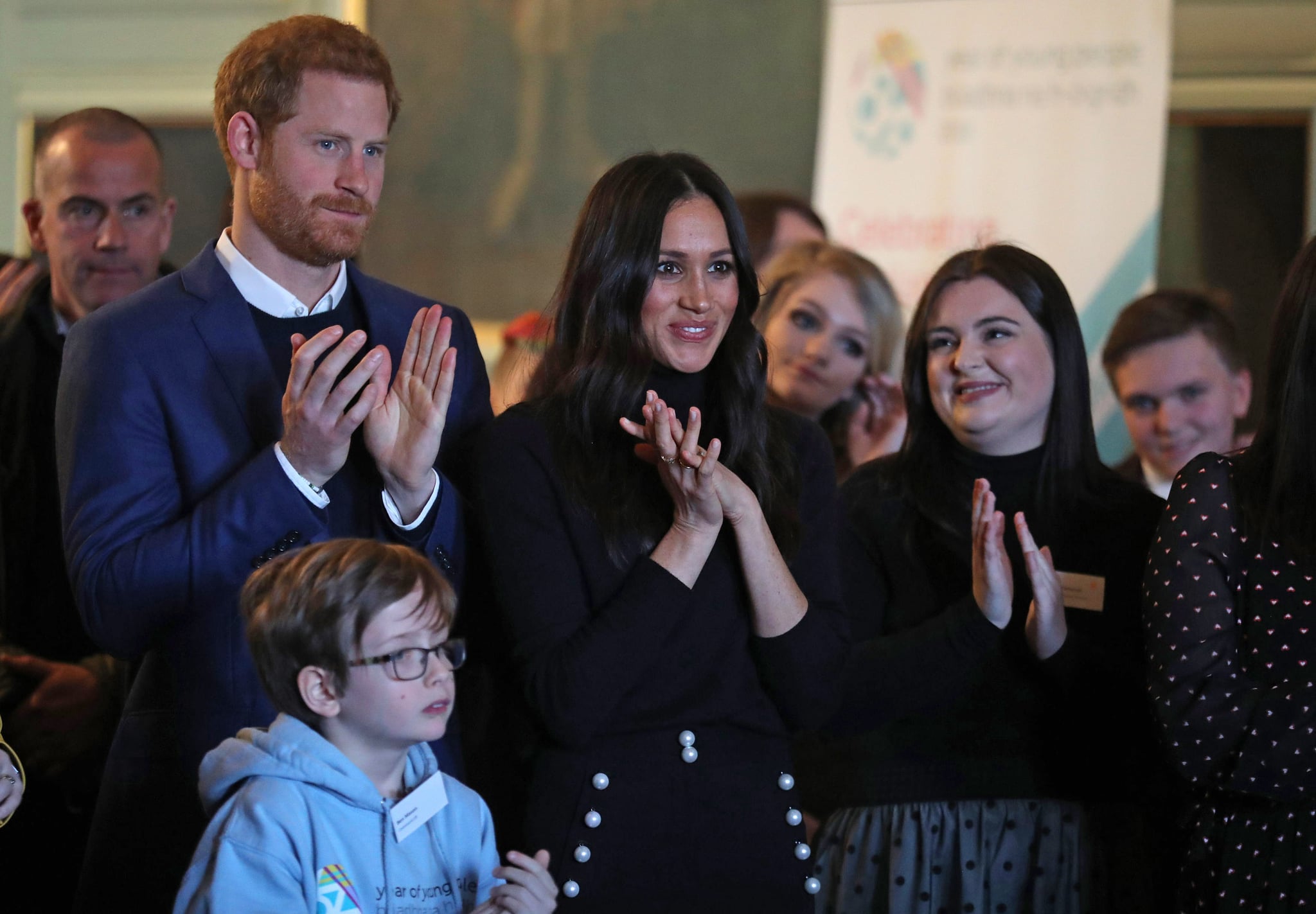 When a group of singers from Impact Arts, a Scottish community arts charity, were asked to perform for Prince Harry and Meghan Markle during their recent trip to Edinburgh, they knew exactly which song to pick. Rumors have been rife that Ed Sheeran is going to perform at the royal couple's upcoming wedding, and in tribute, the group chose to serenade them with his song "Perfect".
According to People, 17-year-old Sol Grieve Rae announced, "A little birdie told us Ed Sheeran would be playing at an upcoming wedding. But if that falls through, our diary is free."
The moving performance took place during a reception for young people at the Palace of Holyroodhouse, the queen's official residence in Scotland. 50 young people, all involved in the Scottish Government's Year of Young People 2018, were in attendance to meet the Prince and his fiancée. One singer said that Meghan looked like she was going to cry as the group performed an acoustic version of the ballad, which is a famously popular choice for first dances at weddings. If that's true, it wasn't the first time the former Suits actress got emotional during her first trip to Scotland: she was spotted breaking royal protocol to hug a charity worker earlier in the day.