Selena Gomez and Francia Raisa Kidney Surgery Complication
Francia Raisa Reveals the Surgery Complication That Left Selena Gomez "Really Scared"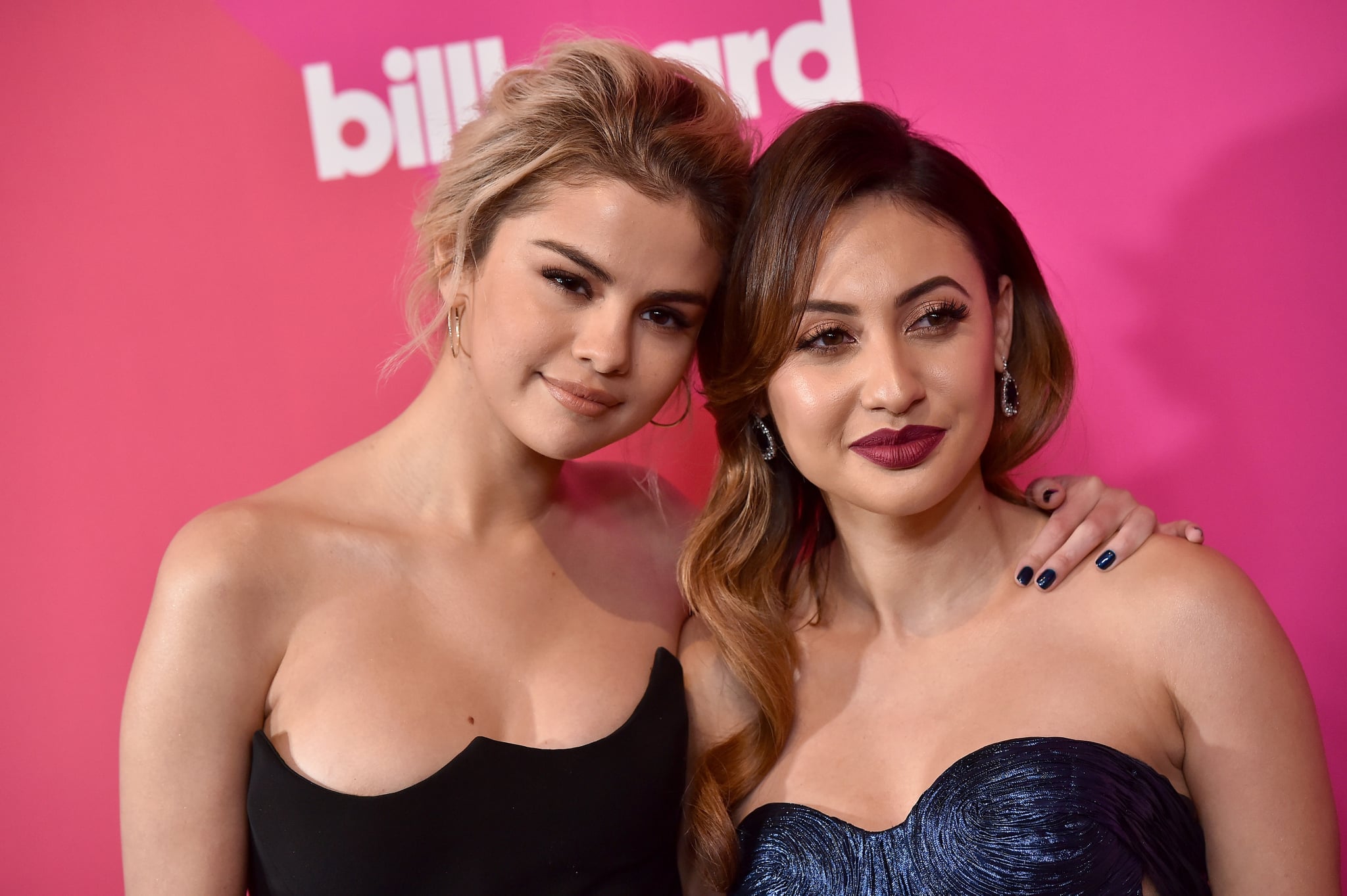 Francia Raisa recently opened up about the kidney transplant she and Selena Gomez underwent last year, and it sounds like things were a lot more complicated than you might realize. Shortly after Selena made the news of their surgery public, she explained to Today's Savannah Gunthrie how she was "freaking out" about the six-hour procedure because of her "flipped" kidney. Now her close friend, Francia, has detailed just how anxious the both of them were after the surgery was complete in an interview with W magazine.
"Recovery was hard," she said. "I didn't want to eat, I didn't want to drink anything. Selena did have a complication, too. A few hours after our surgery, I woke up and had a text from her that said, 'I'm really scared.' My kidney was very active, and when it turned I broke an artery. They had to take her into emergency surgery and get a vein from her leg and build a new artery to keep my kidney in place. She could have died."
While speaking with Good Morning America about the kidney transplant, which Selena needed due to her struggle with Lupus, the 25-year-old "Wolves" singer noted how most surgeries of that kind only take two hours. "I'm very grateful that there are people who know what to do in that situation," she said.
Fortunately the Grown-ish star was there for her longtime pal, and made sure that Selena was the one who'd decide when to tell the world about what they'd experienced.
"We didn't want to tell anybody because recovery was very hard for us, and we went through a depression at the time. We kind of just wanted to be normal and not have that attention on us," Francia told W. "I really left it up to her. I've never had anything personal come out about me before. I've dated very famous people, and no one knows because I'm very private. I was like, 'Did you have to be famous?'"
Since the transplant, Selena has been hard at work on a new album, and even reunited with on-again, off-again boyfriend Justin Bieber. The two are reportedly on a break at the moment, but luckily it seems Selena will always have someone to turn to thanks to her close bond with Francia.
Image Source: Getty / Axelle/Bauer-Griffin