Serena Williams' Daughter's Instagram Account
Serena Williams' Daughter Is Only Two Weeks Old and She Already Has How Many Instagram Followers?!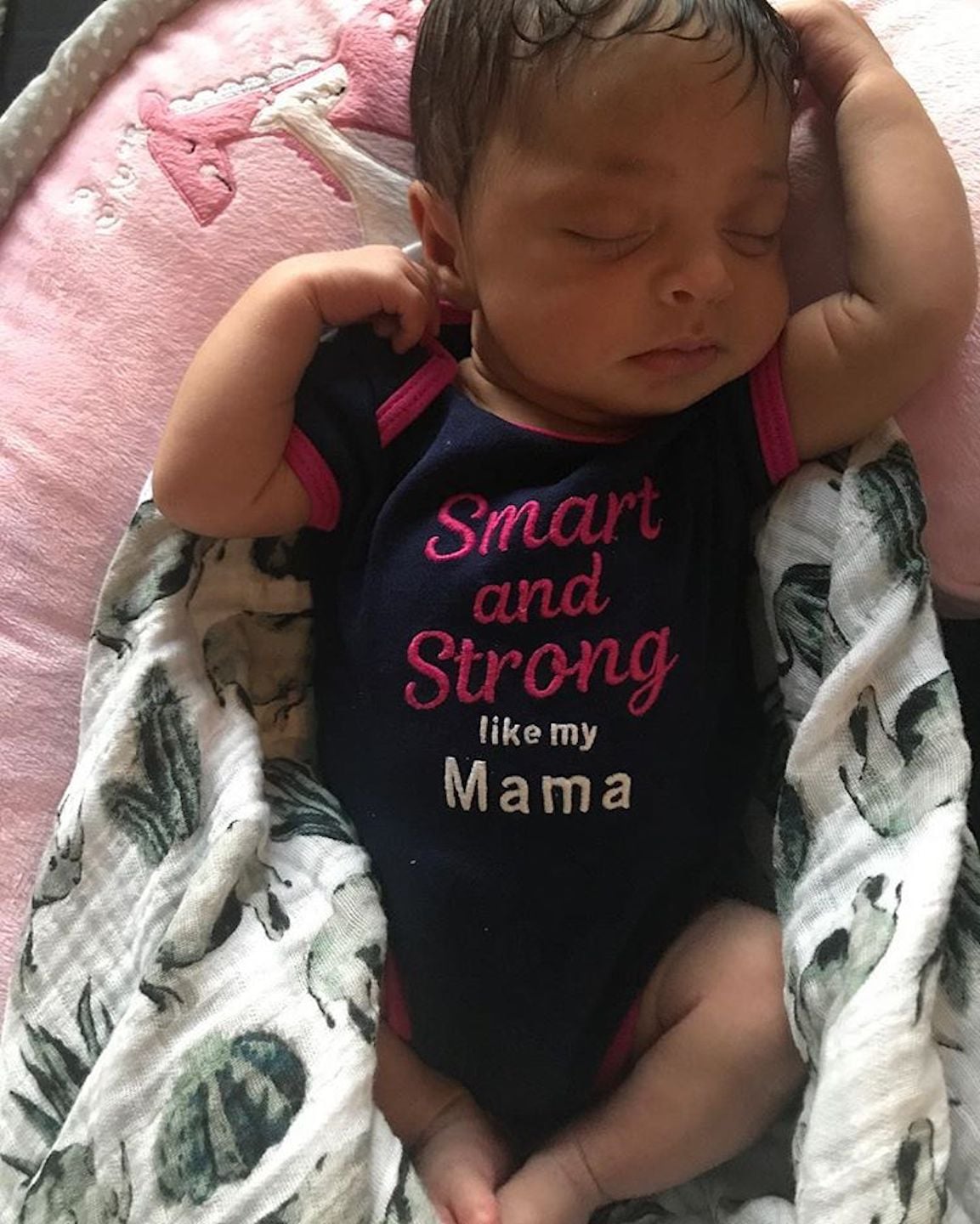 On September 1st, tennis star Serena Williams welcomed her first child with her fiancé, Reddit co-founder Alexis Ohanian.
News of Serena's pregnancy broke when she accidentally posted a picture of herself when she was 20 weeks along, which she had meant to send in a private message.
Serena kept fans updated throughout her pregnancy, sharing photos and videos on her social media channel, and news that she had given birth broke as her older sister, Venus, was playing in the US Open.
A week after giving birth to a baby girl, Serena once again took to Instagram to announce the name of her child, as well as to reveal a video of her journey leading up to her daughter's birth.
"Meet Alexis Olympia Ohanian Jr.," she wrote in a post, sharing the first photo of the baby.
Serena's page isn't the only place to look if you just can't get enough of baby Alexis, though. The newborn, who is barely two weeks old, has her own Instagram account, and she already has nearly 40K followers!
Her bio is straightforward: "Alexis Olympia Ohanian, Jr. 🏃🏿‍♀️❤️👨🏻‍💻," it reads.
There are only two photos so far: one features Alexis wearing a navy onesie printed with the words "Smart and strong like my Mama." The second shows the baby snuggled up against Serena, asleep with one hand under her chin. "Thinking about mommy and daddy," the caption reads.
Though the baby's full name is in her Instagram bio, her handle is simply Olympia Ohanian, raising questions as to whether she'll go by her full name or if we'll be calling her Olympia. Guess we'll have to wait for more posts...but whatever she's called, she's pretty cute!