Shah Rukh Khan Dubai 2017
Shah Rukh Khan Left Dubai, But Not Before Showing Off His Moves at This Famous Nightclub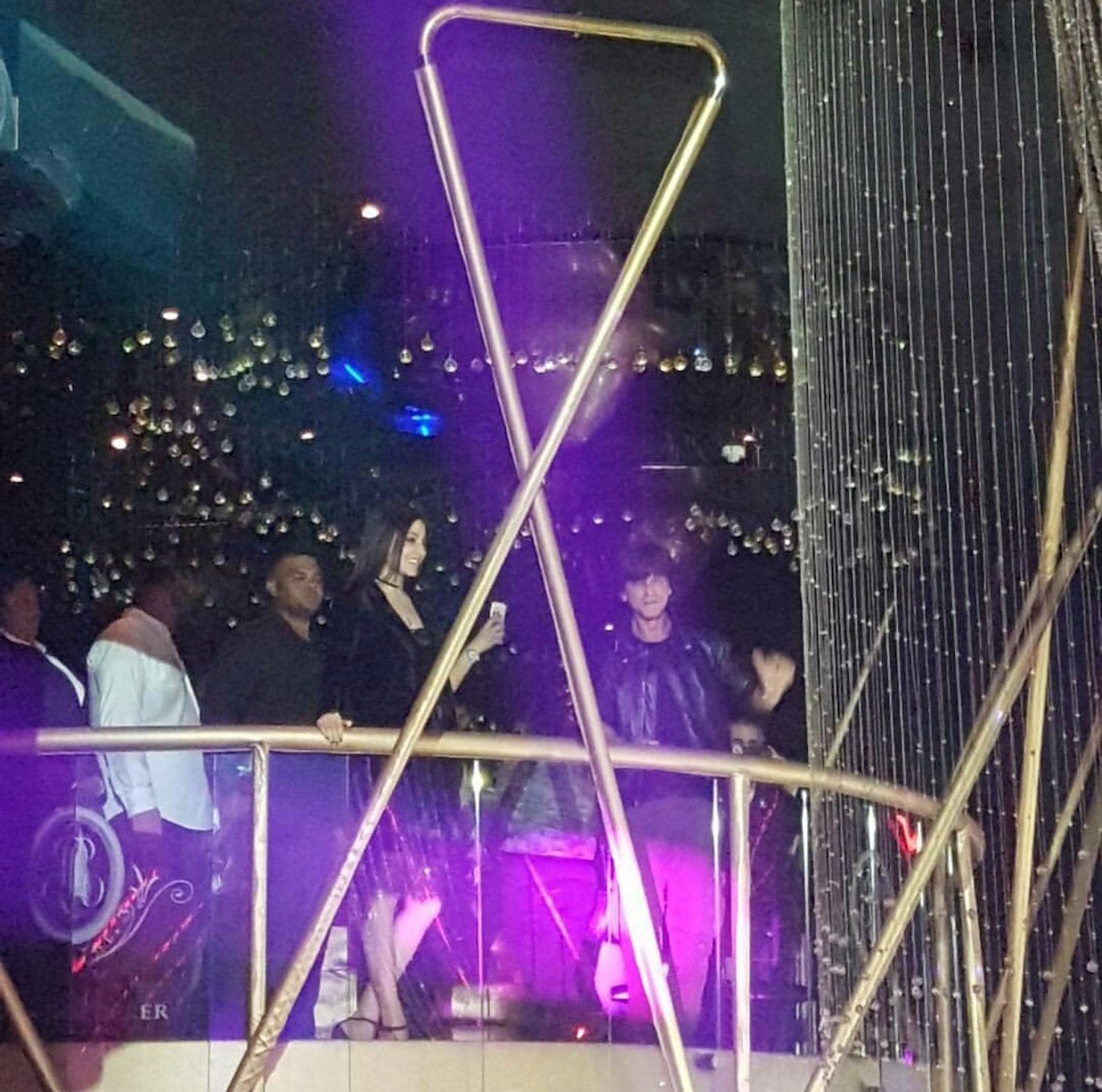 Earlier this week, Bollywood super stars Shah Rukh Khan and Anushka Sharma were in the UAE to promote their upcoming film, Jab Harry Met Sejal, which will be released in the country on August 3.
Despite major delays for their meet-and-greets in both Dubai and Abu Dhabi, the stars were welcomed by thousands of adoring fans in both cities. Though they're already back in Mumbai, videos were recently released showing that they did not leave Dubai before spending some time at one of the city's most iconic nightclubs-- and showing off their dances moves while they were at it!
Spotted at Cavalli club on July 30, Khan and Sharma stood on a balcony above adoring fans, waving to the screaming crowd below.
Video-2 by @raajluv : Night party for #JabHarryMetSegal. Harry & Sejal at #nightclub @cavalliclubdxb in Dubai... #JHMSinDubai #5DaysForJHMS pic.twitter.com/uwCacWTKa2

— ♡ SRK RUSSIAN FC ♡ (@SRKFC_Russia) July 29, 2017
Later, the duo danced together on the same balcony, to the tune of Hawayein. If this is a preview for the film, we can't wait to see it!
Video-5+6 from @iamsrk 's Instagram Story: #ShahRukhKhan & #AnushkaSharma Dancing on #Hawayein in #Cavalli Club, Dubai #JabHarrryMetSejal pic.twitter.com/vqqPR9O6o6

— ♡ SRK RUSSIAN FC ♡ (@SRKFC_Russia) July 29, 2017
Image Source: Twitter user SRK Russian KD