Sheikh Hamdan Skydiving
Will Sky Dive Dubai's Wing Suit Jump Be Sheikh Hamdan's Next Adventure?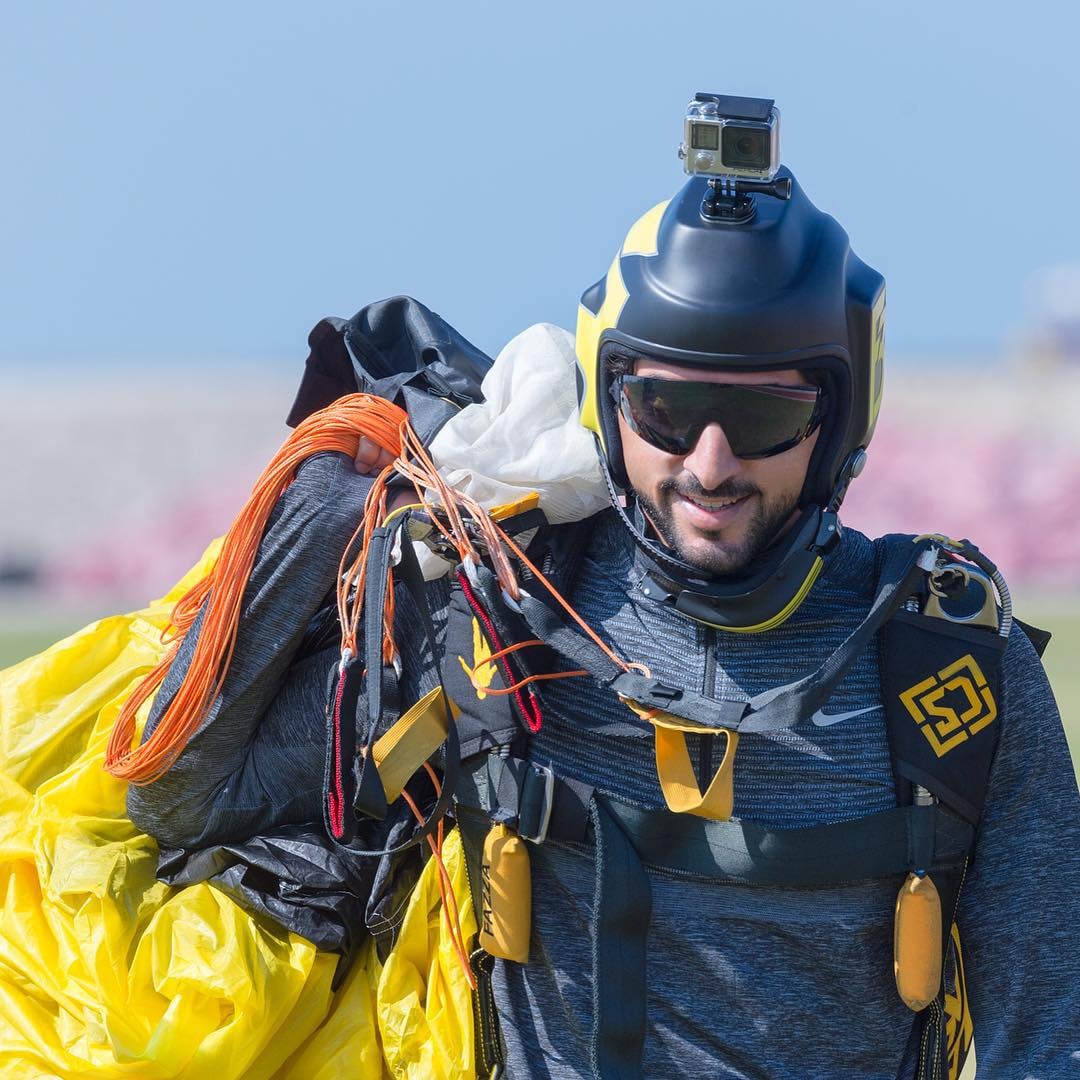 Sheikh Hamdan bin Mohammed bin Rashid is no stranger to extreme sports. In fact, he often uses his Instagram account to document his adventures. Recently, we've seen him spearfishing in Dubai, horseback riding through water, and ziplining across the Dubai Fountain, but his latest stunt is the most daring yet.
Earlier today, Dubai's 33-year-old Crown Prince posted a video to his Instagram feed that's dizzying to watch. He captioned the post "Vertical Maze 🌀#skydivedubai #xdubai #mydubai," which shows four people jumping out of a helicopter and spiraling down past some of the city's tallest buildings.
The group flies through the Marina in this truly terrifying clip. While it's totally fun to watch, we'll leave this adventure up to the pros. Now all we're waiting for is Sheikh Hamdan to try it out himself!