Sheikh Mohammed's Son Zayed Celebrates 5th Birthday
Sheikh Mohammed's Son's Only 5 But He Can't Wait to Be Like His Dad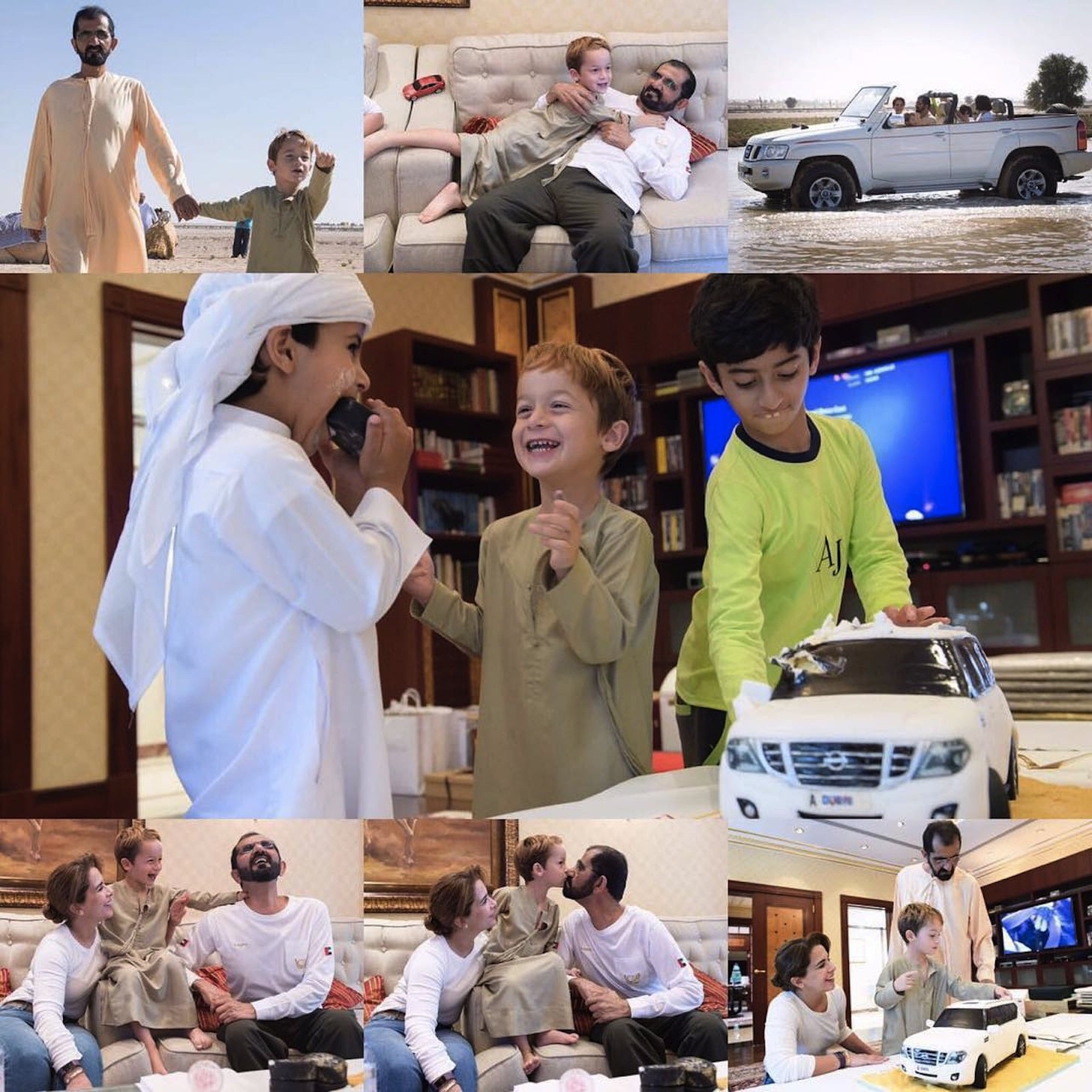 We've seen her post about what a great father he is to their daughter Jalila as she helped him open a hospital in her name and when he visited her school. And more recently Princess Haya has been raving about Sheikh Mohammed bin Rashid Al Maktoum's relationship with son Zayed.
The Middle Eastern royal posted a collage on Instagram to acknowledge his fifth birthday and revealed how their little one can't wait to take after the leader of Dubai and Prime Minister of the UAE.
She captioned the shot: "To our beloved Zayed bin Mohammed...Today we celebrate your 5th birthday, and as you grow more and more every day, we see how much your character has begun to take shape. We are proud of your determination to walk in the footsteps of your dear father Sheikh Mohammed bin Rashid Al Maktoum. We wish you a very happy birthday and a blessed life."
How adorable!
Image Source: Instagram user hrhprincesshaya