Sheikha Al Jalila Ski Dubai
Sheikha Al Jalila Is Learning to Snowboard Right Here in Dubai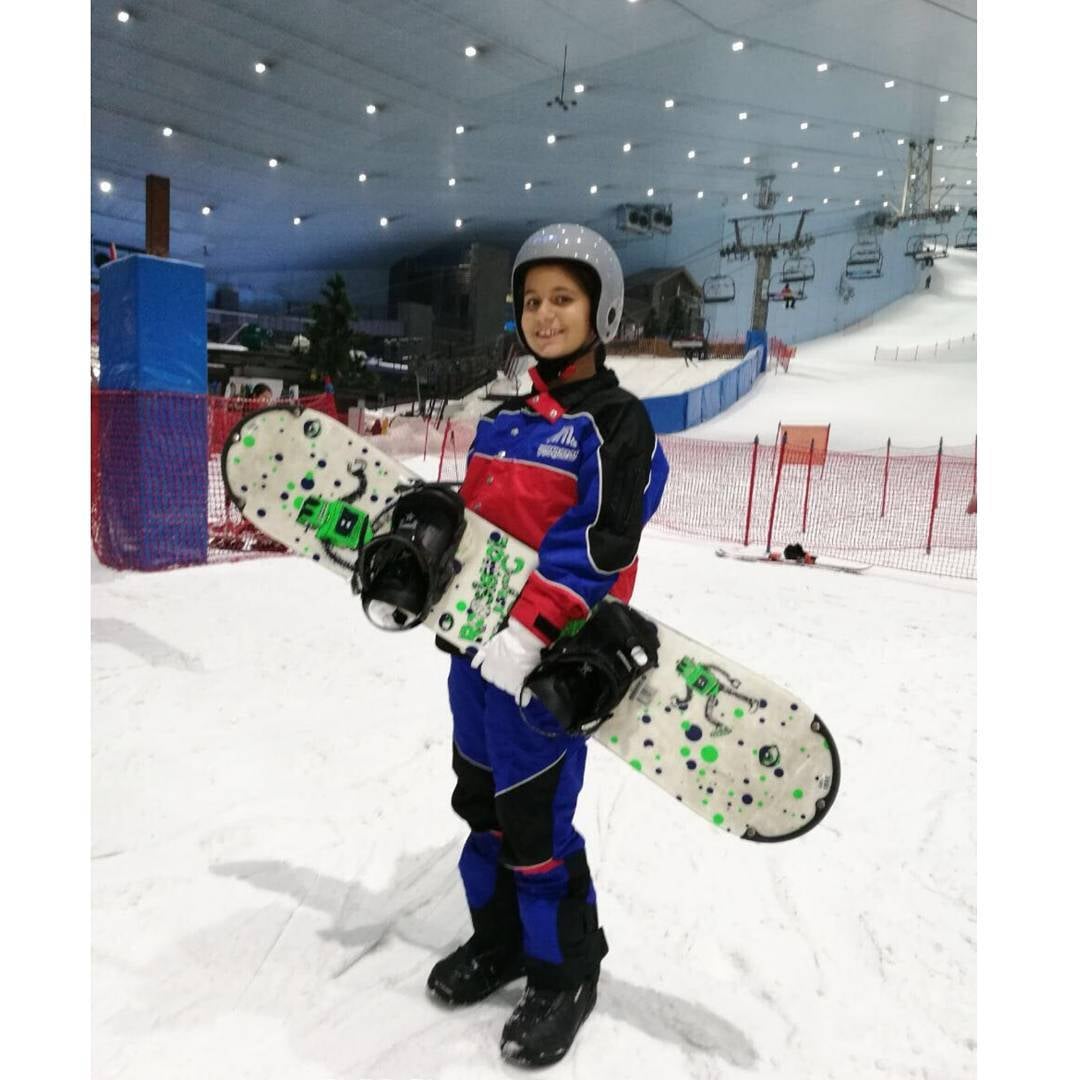 The young royals are out on the town! Last week, little Sheikh Zayed, who is the youngest child of HH Sheikh Mohammed bin Rashid Al Maktoum and HRH Princess Haya Bint Al Hussein, took a tour of Abu Dhabi's Sheikh Zayed Grand Mosque, and now his older sister has been spotted out and about in Dubai.
Nine-year-old Sheikha Al Jalila spent the weekend at Ski Dubai, and her proud mother was quick to share photos of the princess's snowboard lesson. Shown posing with her snowboard and on the snowboard with an instructor behind her, the fourth grader clearly seems to be enjoying her time on the slopes.
Will we be seeing Sheikha Al Jalila at Ski Dubai more often? No word on that yet...but her brother has recently taken up horseback riding, so perhaps snowboarding is her new summer hobby!