Will Smith in Dubai For Suicide Squad Press Junket
Will Smith Wants To Write a Song About Dubai and Has a Clever Way to Tackle Islamophobia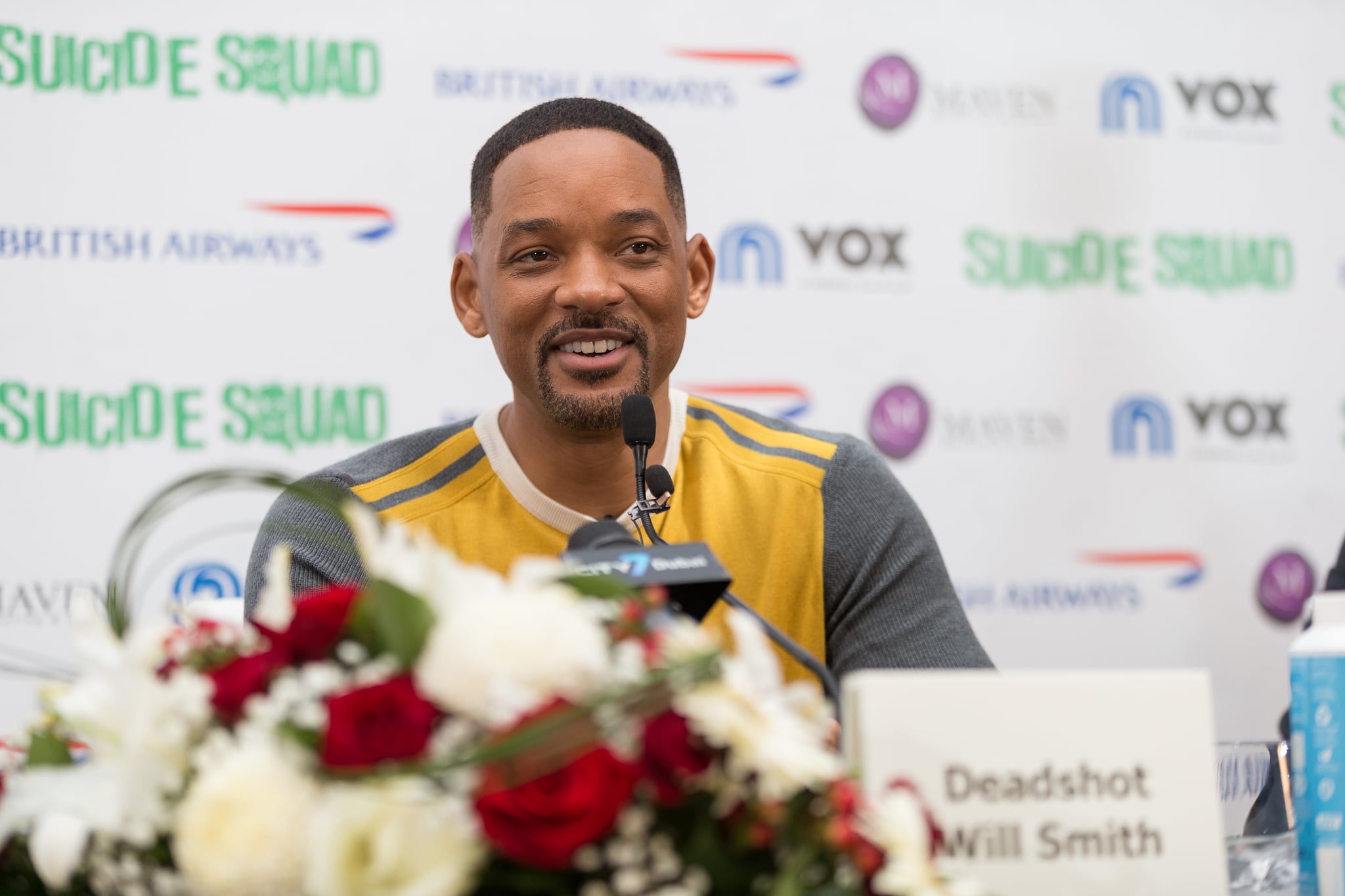 He recently revealed that Dubai is one of his favorite cities alongside Miami, Florida and now Will Smith has admitted he's so in love with the Emirate that he might just have to pen some lyrics to express that.
The legendary entertainer thinks that "Dubai dreams the same way" he does and so it was only a matter of time before he incorporated the inspirational and creative hub into his music career.
Presenting a screening of his new flick Suicide Squad – a movie he says "will probably be the biggest film of my career" - he admitted that a track about the UAE is definitely in his thoughts.
The Miami hitmaker told a crowd at VOX Cinemas Mall of the Emirates: "I might have to do a Dubai song, I already did a Miami song so I might have to do a Dubai song."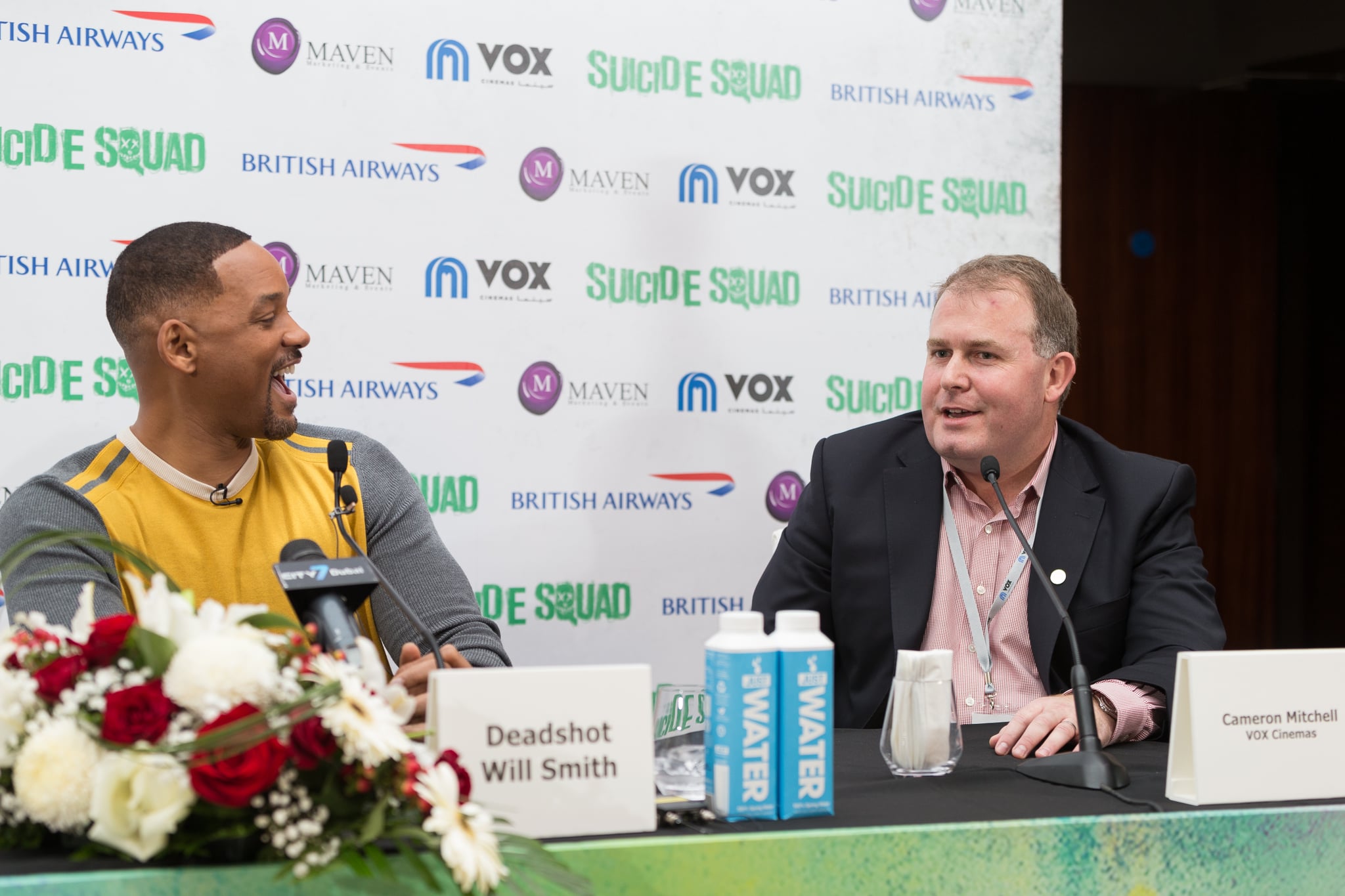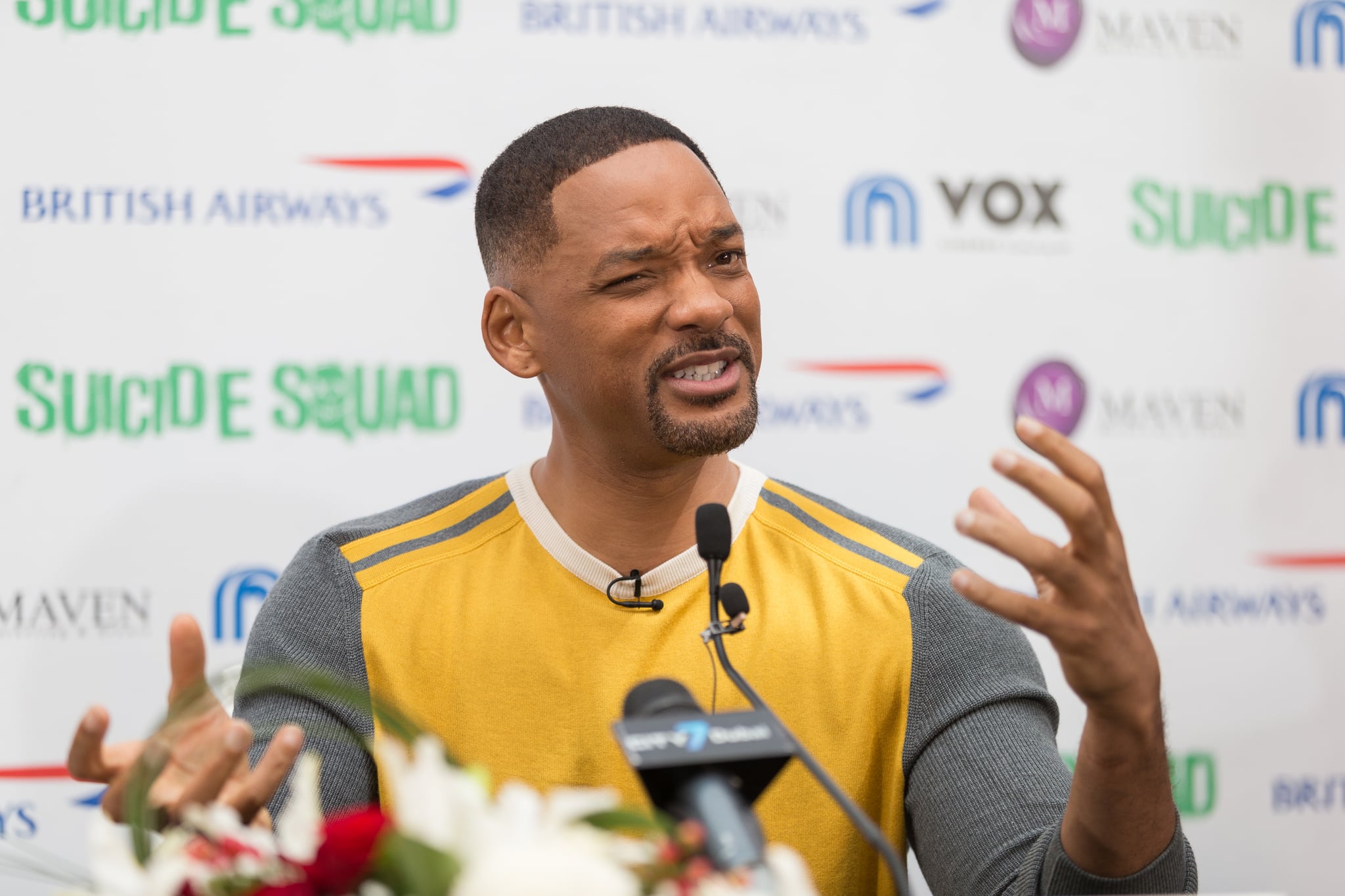 And #WillSmith joins in! #WillSmithatVOX #VOXCinemas pic.twitter.com/HQlZPRMUk5

— VOX Cinemas (@voxcinemas) August 7, 2016
He'd previously told media at a separate event to promote Suicide Squad – which is on path to be in the top 15 most successful box office motion pictures of all time – that he's doing his part to help change the world's warped view of the Middle East. Will shared that the best way for him to help squash Islamophobia was to let the region speak for itself by posting images on social media instead of telling people what to think.
"I'm like, 'Hey I'm in Dubai tweeting', it doesn't look like they hate me does it? A big part of America and the impression of America from the 1940s and the 1950s that was sent out to the world was Hollywood. Hollywood was the picture of America. So for me when I come to the Middle East and I'm so inspired by the beauty and the culture, it is not represented in world cinema," he said during a press junket.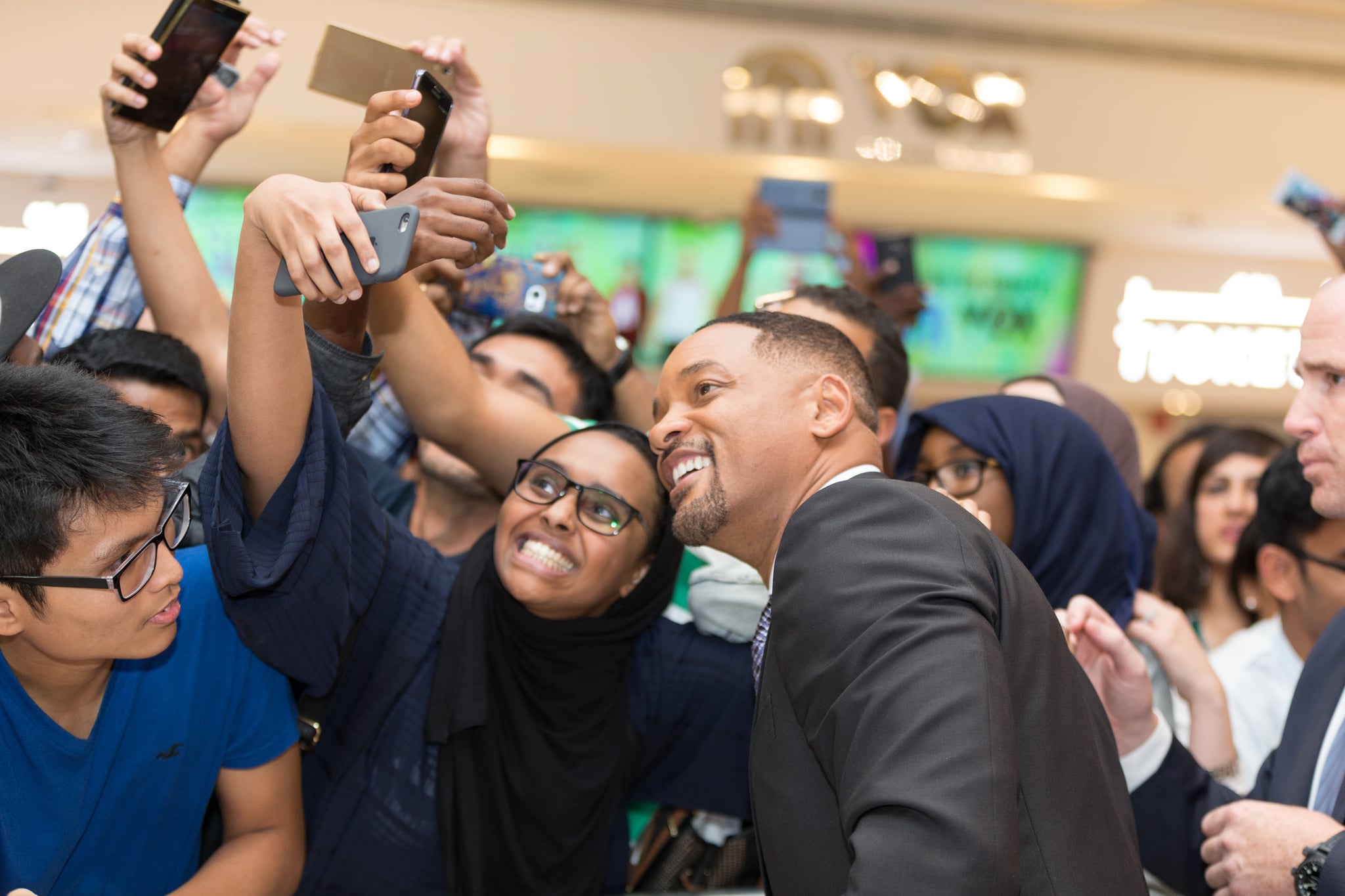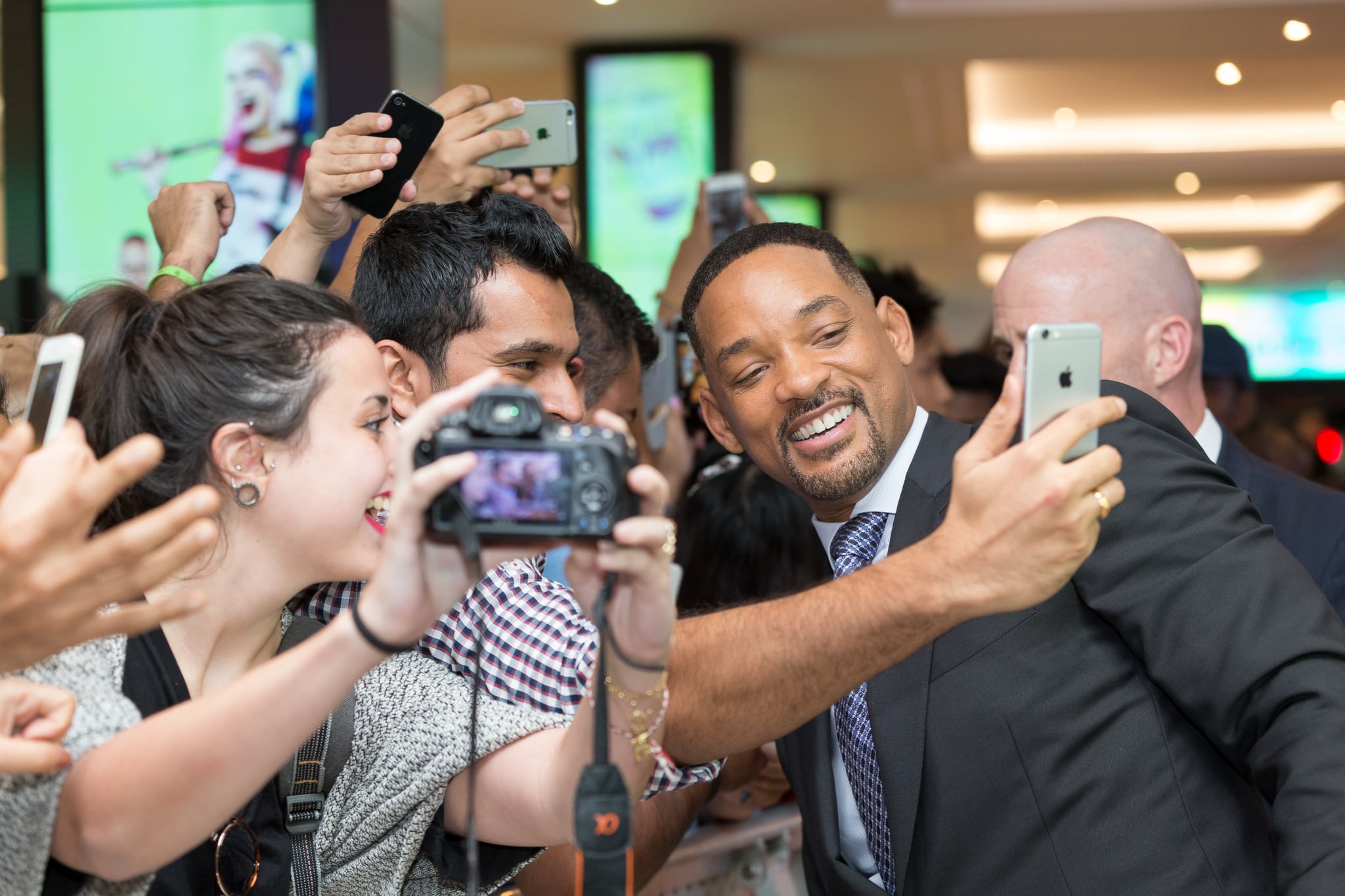 "You know, so I've spoken to many members of the community about getting the children and the filmmakers of the region into the global stream. It's a wonderful opportunity that I'd love to be a part of figuring out how that happens.
"I think that the Middle East can't allow Fox News to be the arbiter of the imagery. So cinema is a huge way to be able to deliver the truth, the soul of a place to a global audience."
Will is a busy man at the moment with places like Noir, TriBeca and Billionaire Mansion saying they have him lined up to spear at their Dubai venues this week. But his follows won't be surprised that he's working so hard while he's visiting the sandpit - in 2005 he entered the Guinness Book of World Records for attending three world premieres in 24 hours.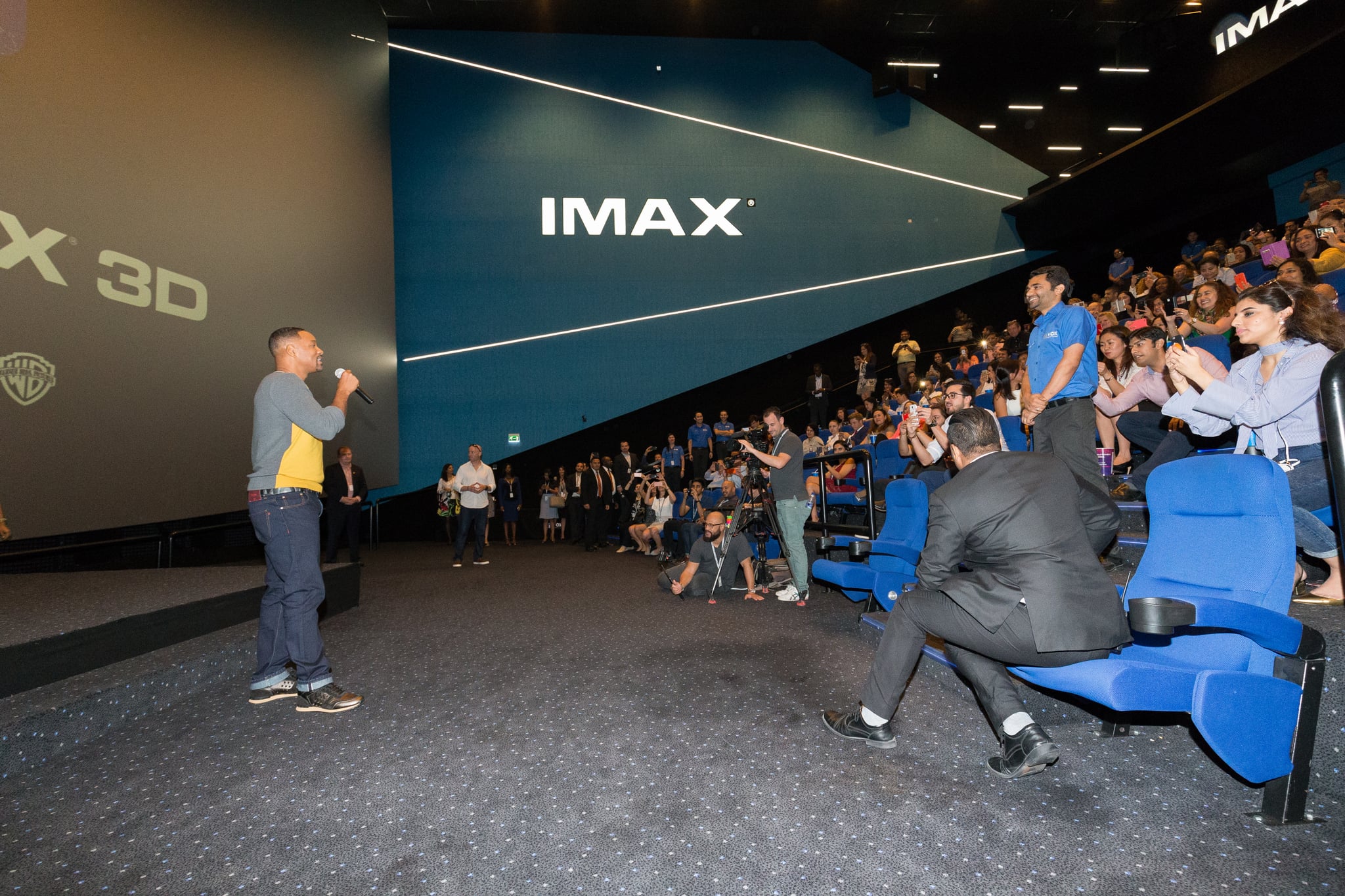 Appreciation for fans is the mark of a true superstar. #WillSmith addressing his fans in IMAX. #WillSmithAtVOX pic.twitter.com/uFbtR4w2TU

— VOX Cinemas (@voxcinemas) August 7, 2016
Image Source: Twitter user majidalfuttaim