Will Smith Learns a Life Lesson From Skydiving in Dubai
Will Smith's Terrifying Experience in Dubai Will Teach You to Face Your Fears, Now
Last month, Will Smith shared an incredible video of himself at Skydive Dubai, which no doubt put a smile on the faces of everyone who watched it. But the star revealed during a recent talk that the experience taught him much more than it may appear from the outside.
Watch the video above to see how Will, 48, admits although he let fear consume him in the build-up to jumping out of a plane, as soon as he took the leap, his regretted every emotion he'd previously felt.
"In one second, you realize it's the most blissful experience of your life," he says in the video from Goalcast. "You're flying, there's zero fear. You realize at the point of maximum danger is minimum fear. Why were you scared in your bed the night before? What do you need that fear for?
"Everything up to the stepping out, there's actually no reason to be scared. It only just ruins your day. The best things in life are on the other side of terror. On the other side of your maximum fear are all of the best things in life."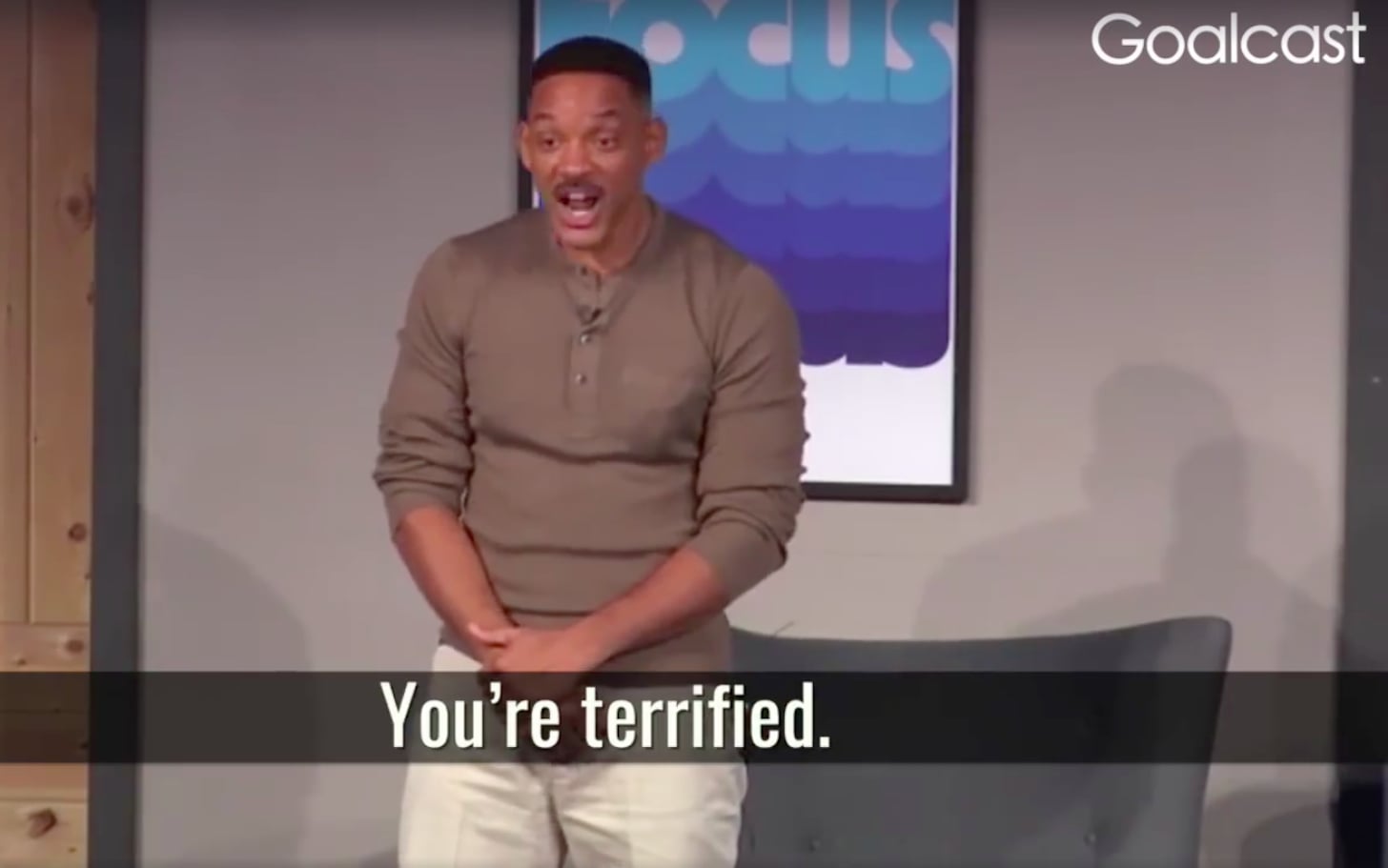 Image Source: Facebook user goalcast