Solar Powered Bike Lanes
Is This The World's Smartest Bike Lane?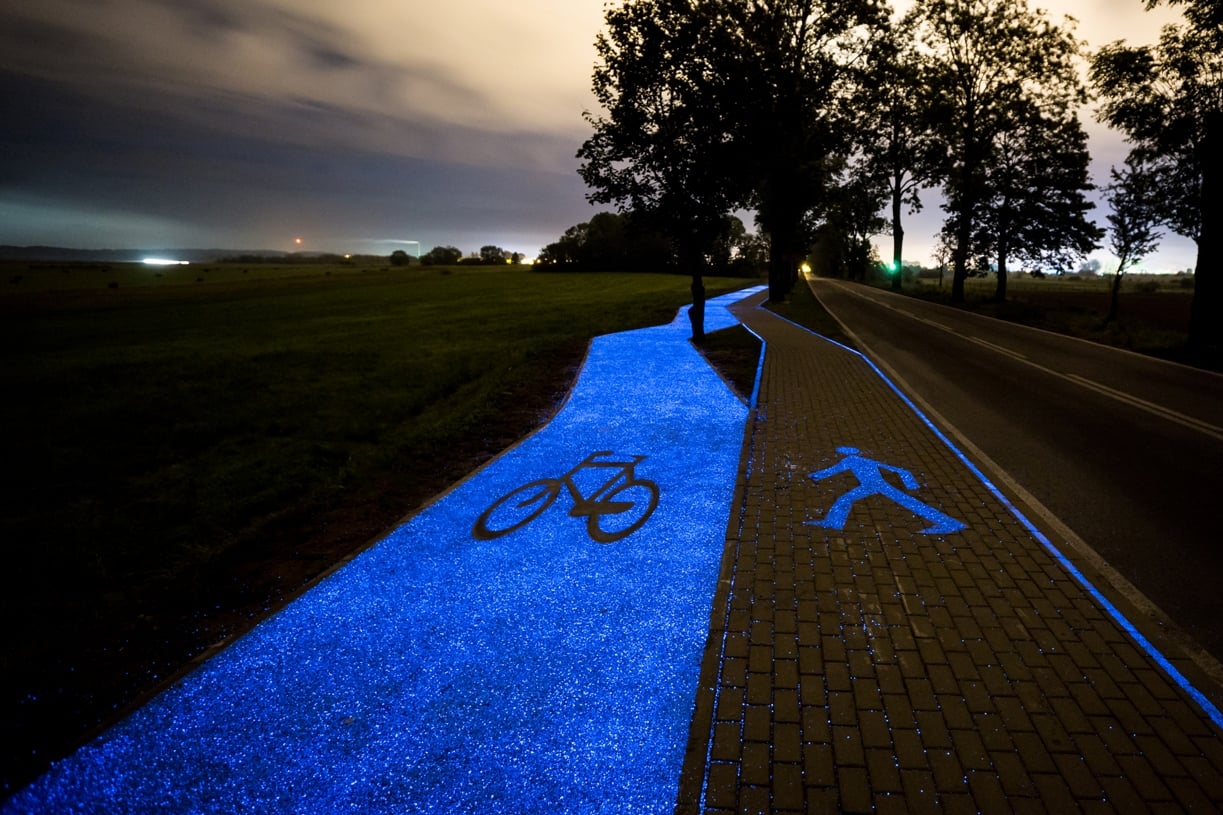 Bike lanes are common in cities around the world, but one Polish town is taking cycling to a whole new level.
Not only are the bike lanes in Pruszków, Poland stunning (blue glitter? Yes please!), they're highly efficient, too. The luminous lane was created by TPA Sp. z.o.o, and in addition to its aesthetic appeal, the lanes are solar powered, and can stay lit for up to 10 hours.
According to ABC News, particles called luminophores in the asphalt collect energy from the sun during the day, allowing the path to glow during the night.
These bike lanes are pretty cool-- and certainly promote cycling safety. Hopefully it's only a matter of time before other cities adopt this new idea!