Syrians Banned from 2017 Oscars
A Syrian Cinematographer Who Worked on 'White Helmets' is Banned From Attending The Oscars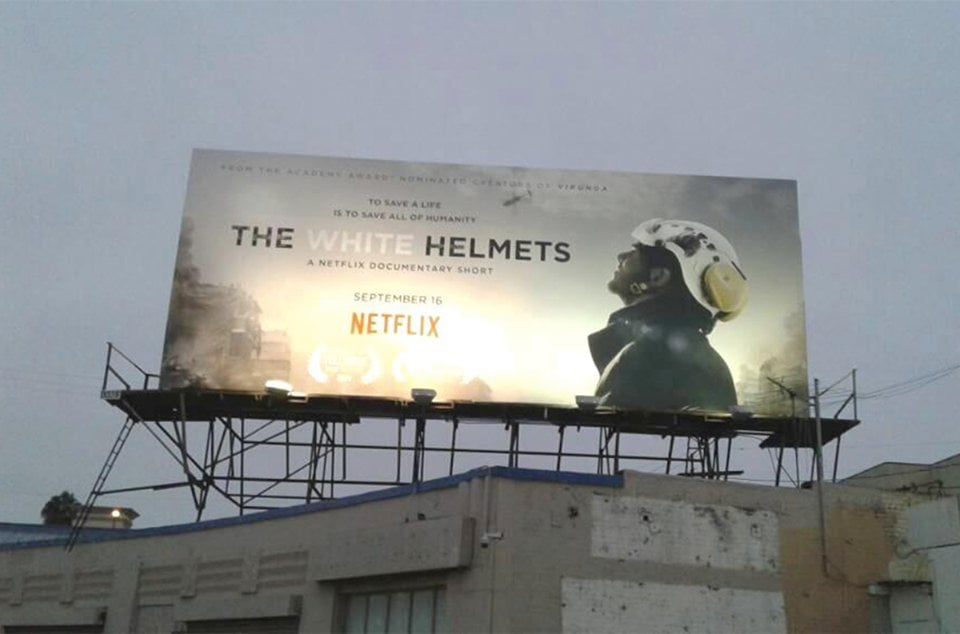 When Trump ordered a travel ban earlier this year, the cast and crew of Oscar-nominated Iranian film 'The Salesman' learned that they would not be allowed to attend the ceremony, simply because of their passports. Further, stars of the movie announced that they would not attend even if exceptions were made.
Now, another talented member of the Oscars community won't be attending tomorrow night's event, and it's because of a last minute decision from the Trump administration.
21-year-old Khaled Khateeb, who is one of the cinematographer's on the 40-minute long Netflix documentary, White Helmets, was scheduled to arrive Saturday in Los Angeles on a flight coming from Istanbul.
Before his departure, though, U.S. officials claim to have found "derogatory information" on Khateeb, which would prevent him from entering the U.S. Speaking to Time, Gillian Christensen, a spokeswoman for the Department of Homeland Security, said: "Derogatory information is a broad category that can include anything from terror connections to passport irregularities."
Khaled was detained in Turkey earlier this week, where he was asked to provide a passport waiver from the United States, which the country refused to offer. According to Time, "there was no explanation in the correspondence for why Turkey detained Khateeb."
If the film, which is nominated in the Best Documentary Short category, does win, Khateeb will not be there to accept the award: rather, director Orlando von Einsiedel and producer Joanna Natasegara will claim the trophy, neither of whom are Syrian.
Image Source: YouTube