Prince William and Kate Middleton may be royals, but like most weddings, even theirs didn't go according to plan [1]. Yes, there were several beautiful moments [2] like their first kiss, their heartfelt vows, and Kate's (long) walk down the aisle, but there were also a few surprises. From a sleep-deprived prince to a runaway horse and a "wiggly" wedding [3] crasher, it's almost hard to believe that all of these things happened at just one wedding [4]. Hopefully Prince Harry and Meghan Markle [5] have learned from Will and Kate's mishaps and taken preventive measures to avoid this from happening at their own ceremony [6] in May.
Pre-Wedding Jitters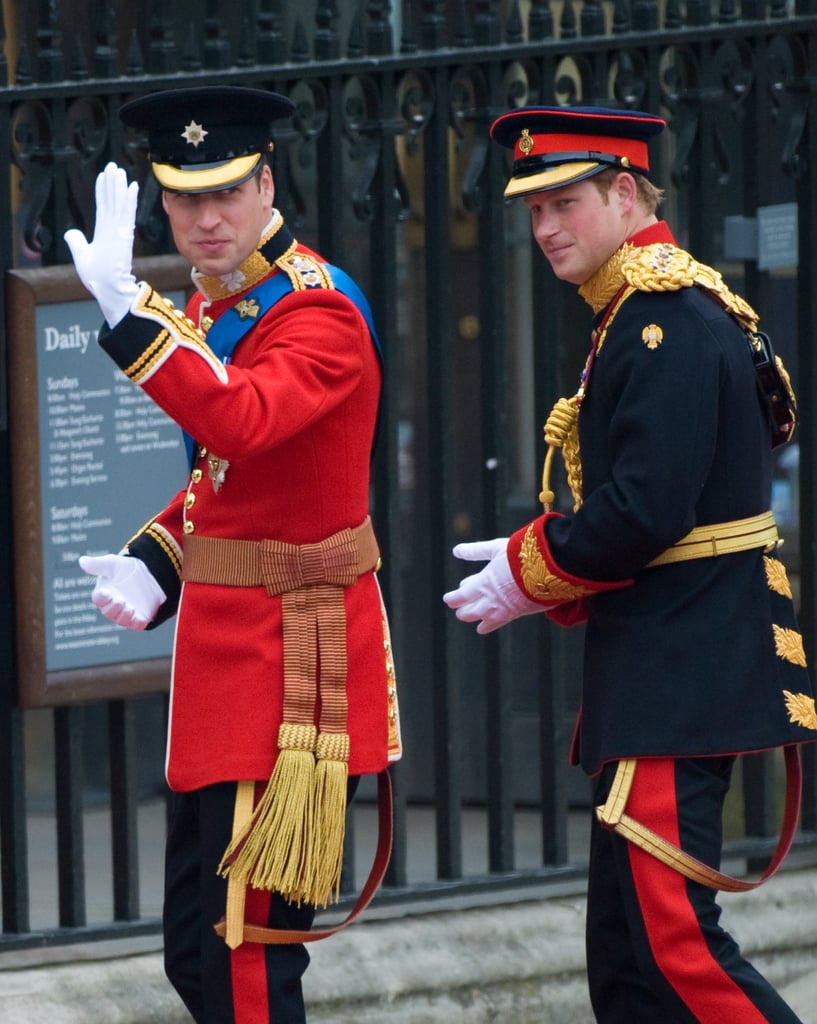 Royal editor Duncan Larcombe attended [8] William and Kate's wedding [9] in 2011, and according to him, the prince "looked absolutely terrified." "Before Kate arrived, William went to compose himself with Harry in a room just off Poet's Corner (an area in Westminster Abbey)," Duncan previously told Elle UK. "We were sat near there, so they both walked straight past us and William looked absolutely terrified. They came out afterwards and gave a deep breath."
Sleep Deprivation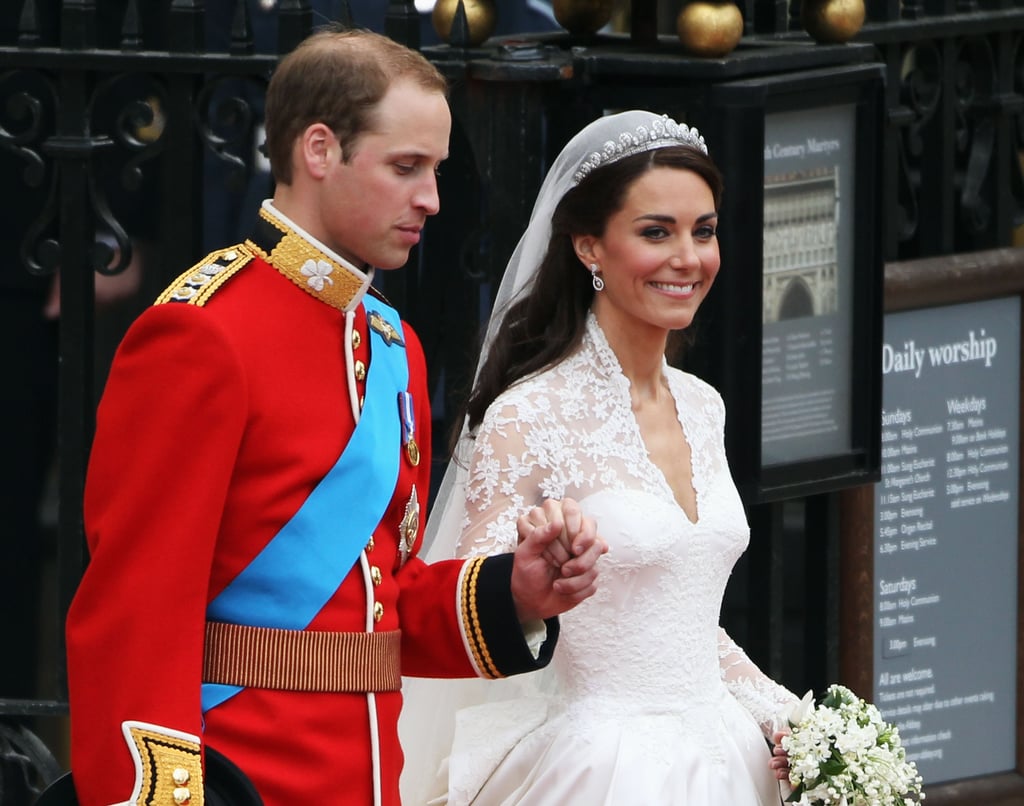 William only got 30 minutes of sleep [10] the night before his wedding [11]. "[The crowds] were singing and cheering all night long, so the excitement of that, the nervousness of me and everyone singing — I slept for about half an hour," the royal revealed in a 2012 documentary. "The hardest thing was trying to walk down the stairs with my spurs on, sideways. I had visions of myself and my brother [Prince Harry] colliding and crashing down the stairs."
The Emergency Brake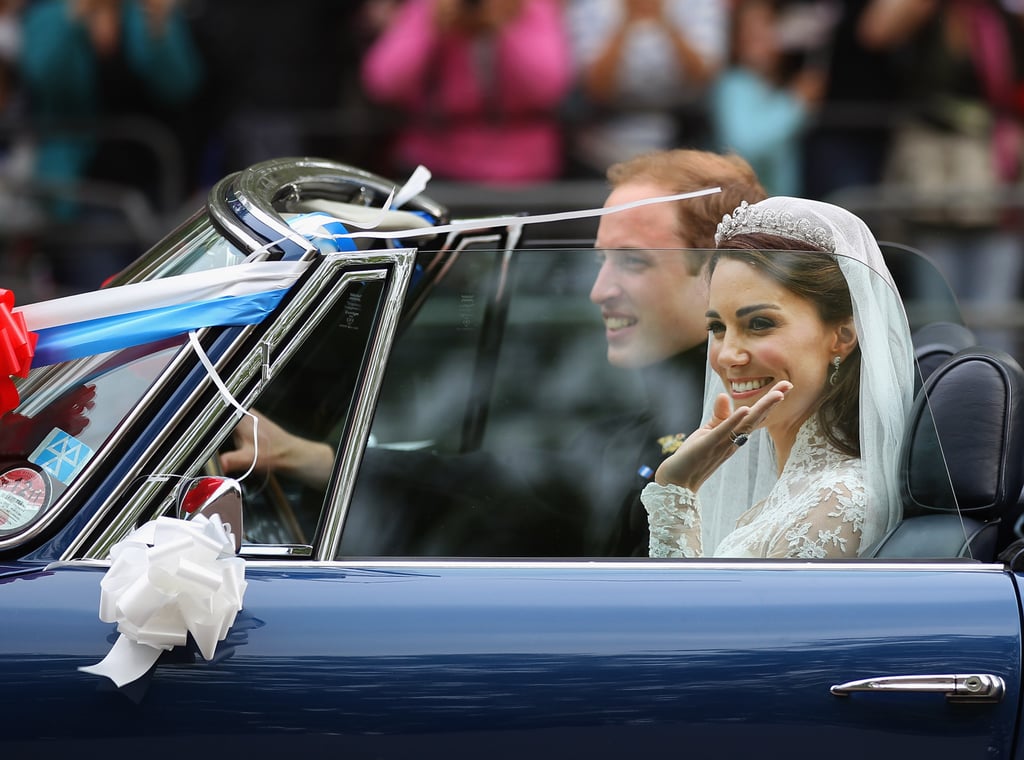 After the ceremony, William and Kate drove off into the sunset in his father's Aston Martin. Sounds lovely, right? Well, there was just one problem: William forgot to release the handbrake [12]. Oh, William.
The Photobomber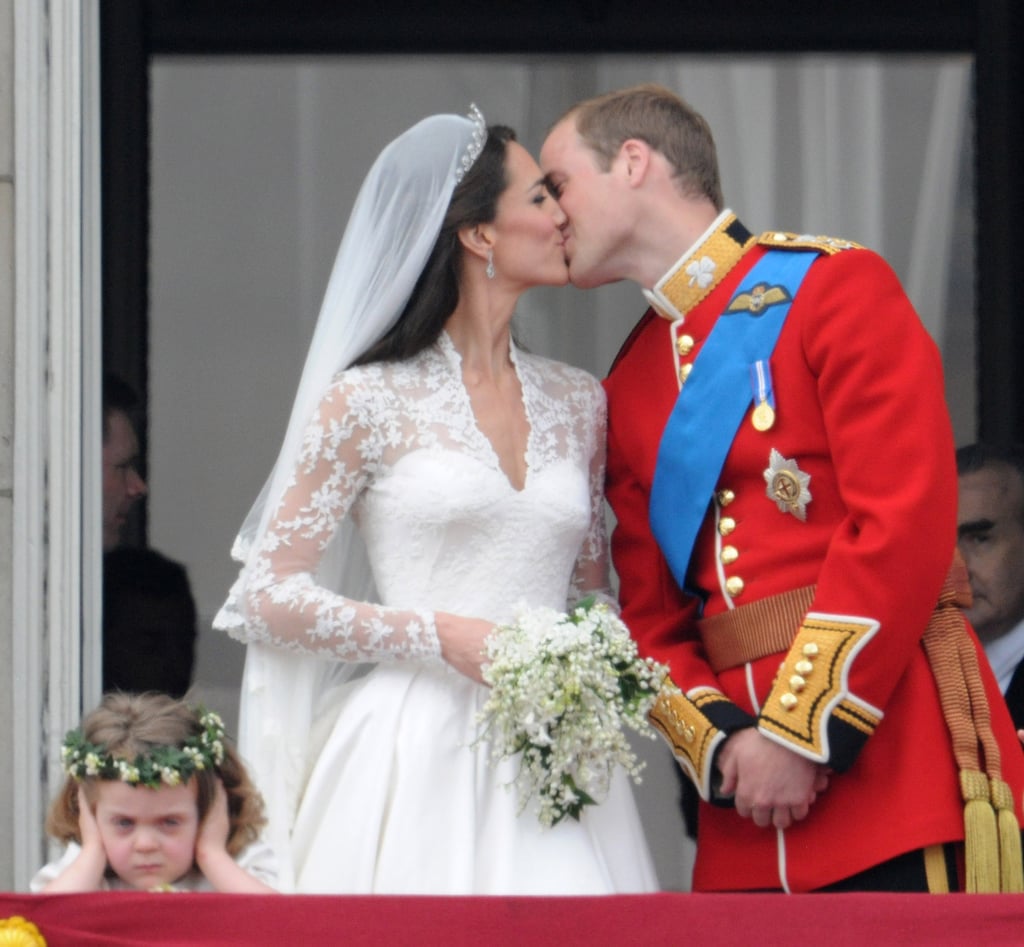 While Kate and William's kiss [13] at Buckingham Palace was beautiful and all, the couple was adorably upstaged by then-3-year-old bridesmaid Grace van Cutsem. Grace had the most priceless reaction on the balcony as she covered her ears to block out the sound of the cheering crowd.
The Wedding Crasher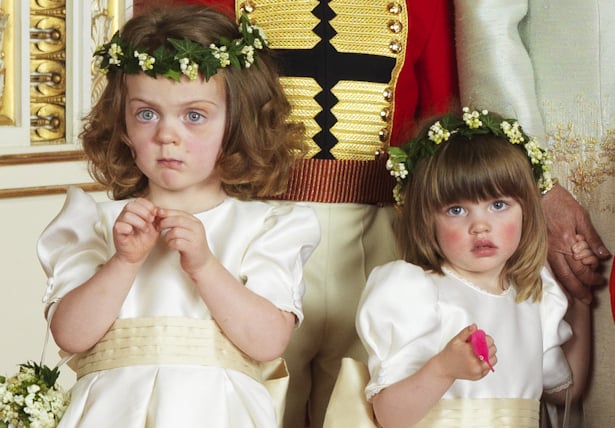 If you look closely at William and Kate's official wedding [14] portraits, you'll see that a wiggly red worm toy made a special appearance. So, how did that mysterious worm make it into the photographs? Well, it turns out that Harry gave it to then-3-year-old bridesmaid [15] Eliza Lopes to keep her from throwing a tantrum.
"Harry pulled this wiggly worm out of his pocket in the carriage to keep them amused," Camilla, Duchess of Cornwall told the Daily Mail in May 2011. "Eliza loved it so much that she wouldn't let go and it even made the official photographs. Can you believe it? She was holding onto my finger, but in her other hand was the worm."