Tiffany Haddish Talks About Drake Standing Her Up
Tiffany Haddish Reveals Drake Once Stood Her Up For a Date, and Excuse Me, What?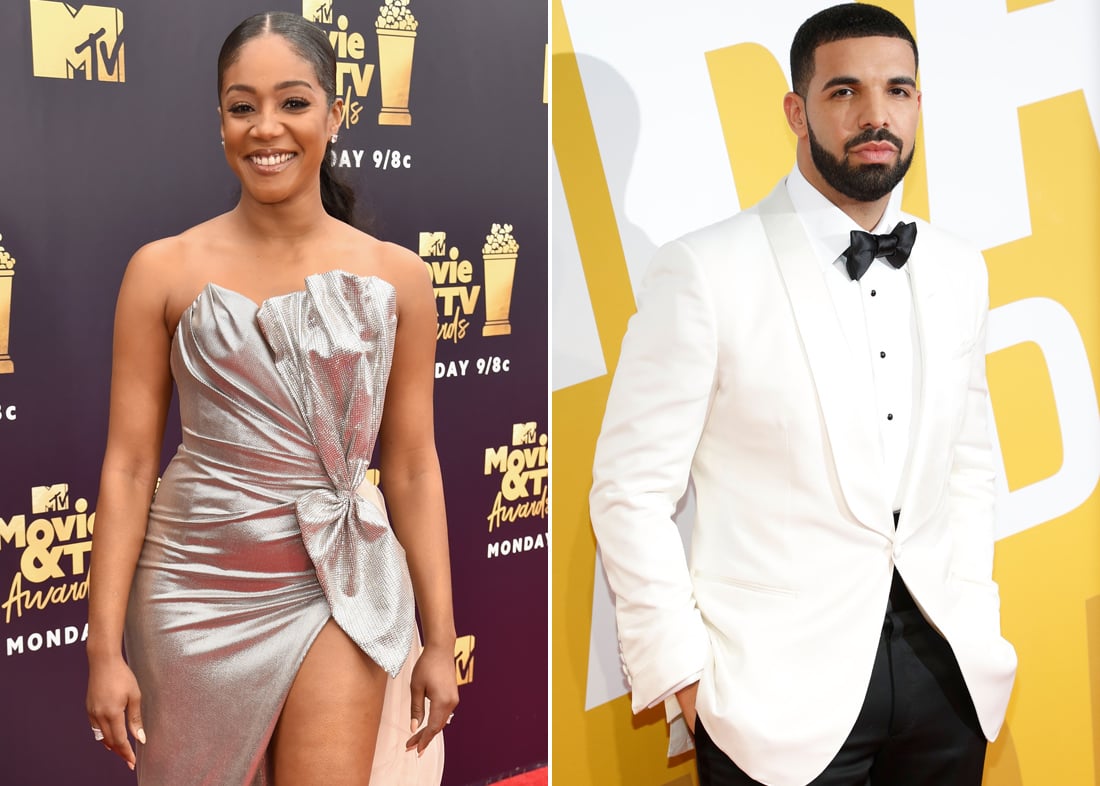 Image Source: Getty / Jeff Kravitz / Taylor Hill
Anyone who is a fan of Tiffany Haddish knows that the funny actress has had some crazy celebrity encounters, and her most recent revelation about Drake is no different. The comedian recently reunited with her Girls Trip costar Jada Pinkett Smith for her Facebook Watch series Red Table Talk and dished about the time the "I'm Upset" rapper stood her up for a date. Tiffany explained that the two were talking over text message when they decided to make dinner plans. However, after clearing her schedule and making time for the date, Drake fell through last minute.
"Then I'm like, 'So what time are you heading out? Are you sending a car, like where we going?'" she recalled. "And he's like, 'Oh man, my bad, family emergency. I'm in Canada right now.' And I was like, 'OK! OK!'" Tiffany joked that she could have made $100,000 that day if she didn't clear her schedule, but she was "trying to see what that D do." LOL! No telling whether the incident took place before or after Tiffany appeared in Drake's star-studded "Nice For What" music video. See what else the talented ladies had to say below.
Tiffany Haddish in the House!

Comedian Tiffany Haddish is the breakout star of the year! Jada Pinkett Smith invites her Girls Trip co-star and friend over to talk about her sudden rise to fame, unexpected encounters with celebrities, and her favorite male body part.

Posted by Red Table Talk on Monday, June 25, 2018