Tina Lawson Took Beyoncé and Solange to Counseling as Kids
Beyoncé's Mom Put Her Daughters in Counseling as Kids: "Beyoncé Was Really Irritated"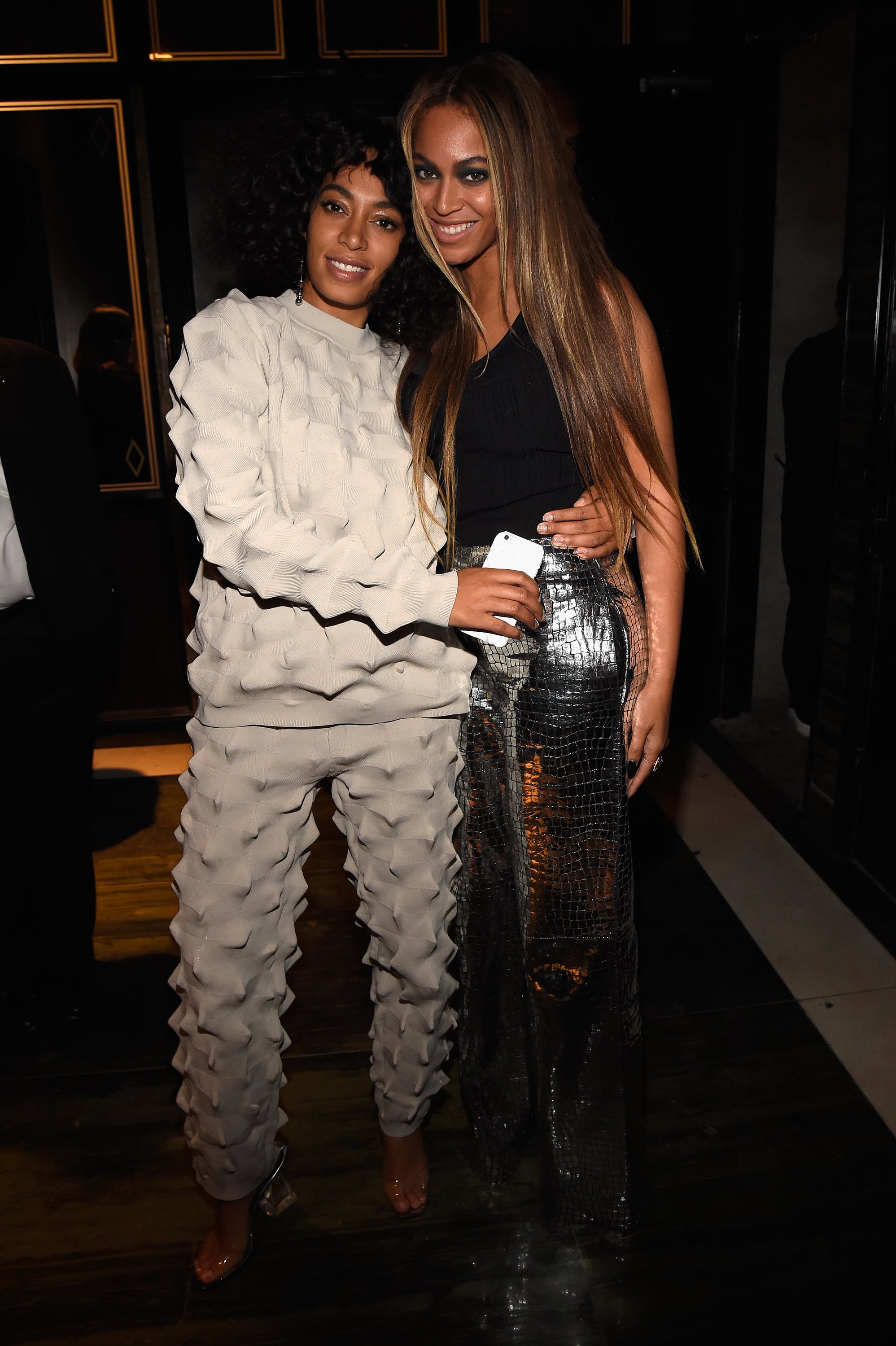 Beyoncé and Solange weren't always as close as we've come to know them to be. Tina Lawson (formerly Tina Knowles) sat down with Maria Shriver for a candid Facebook discussion on Friday and revealed the talented siblings went to counseling as kids.
"I took them to counseling so that, very early, the counselor could help Beyoncé be more sensitive to Solange," Tina shared. "She couldn't stand her for a minute. You know, they were little, [Solange] was all in her stuff, trying to hang around her and her friends and Beyoncé was really irritated."
Although she was met with skepticism from family members who thought her daughters were too young for therapy, Tina said: "it made [Beyoncé] more sensitive to who her sister was and what she had to deal with because of her."
She continued, "I wanted Beyoncé to be sensitive to the fact that Solange had to deal with being a little bit in her shadow. It made her way more sensitive and protected and they're still fiercely protective of each other."
"I just spent a lot of time teaching my girls not to be insecure just because there was another girl around because you are the most beautiful thing going," she added. "I think that's really important."
Kudos to Tina for teaching her girls the importance of sisterhood. Judging from their adorable moments on stage at Coachella this year, it's clear Queen Bey and Solange are as tight as ever, and that should make Tina proud!