Trevor Noah Launches Comedy Central in Middle East on OSN
Trevor Noah Just Helped the Middle East's Comedy Scene Get Even Bigger
He took over from the legendary Jon Stewart as host of The Daily Show last year, and now Trevor Noah is helping the Middle East take over as a leader in the comedy scene. The funnyman was in Dubai on Saturday where he performed a stand-up set and helped launch Comedy Central in the region.
Trevor, 32, revealed that his programme as well as Inside Amy Schumer, South Park, Tosh.0 and Comedy Central Presents… will be available on OSN's new channel (207).
it doesn't just mean not having to roam YouTube for clips of the shows available in this region, each show has Arabic subtitles, helping make comedy viewing in the Middle East more accessible to everyone.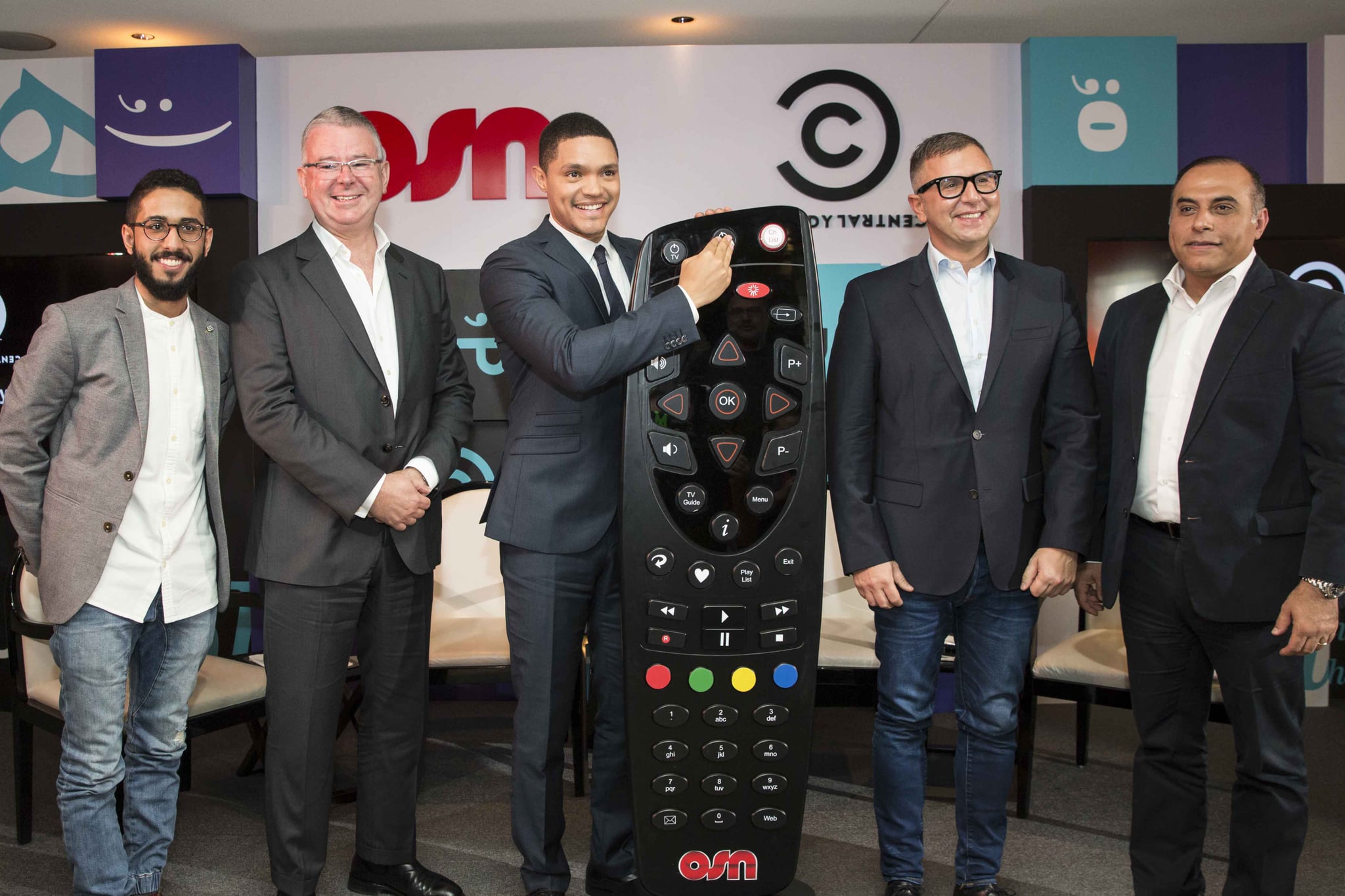 South African-born Trevor was joined by fellow comedian Fahad Albutairi at the launch, as well as bigwigs like OSN's Raffaele Annecchino, EVP, Managing Director, SEMEA.
He said: "The comedy scene really got bigger in the region recently which makes it the perfect time for us to launch Comedy Central in MENA."
With big dates from Trevor plus the likes of Kevin Hart, Omid Djalili and Dave Chapelle in the last year, Raffaele's definitely not wrong.
Image Source: OSN