Tron: Legacy Light-Up Bike Selling on Dubizzle For AED165K
It Will Cost You A Cool AED165K To Channel Your Inner Olivia Wilde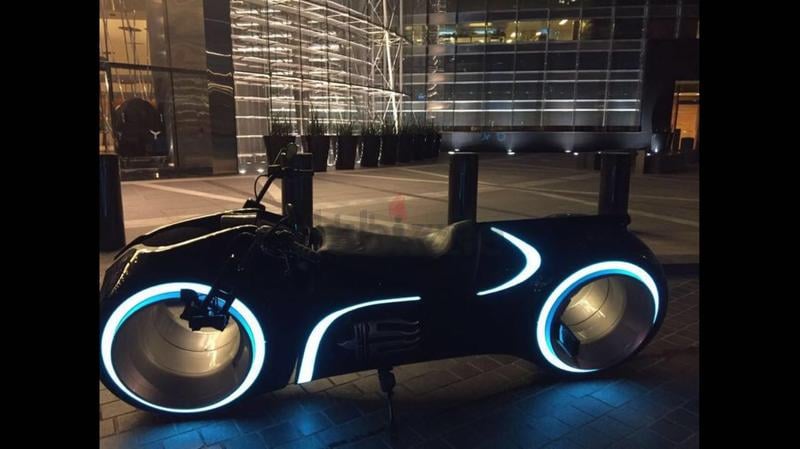 If you've ever wished you looked like Olivia Wilde (who hasn't?) then you might be in luck (if you have AED165,000 going spare). One seller on a Dubai classifieds website is hoping to sell a light-up bike replica from the actress' popular movie, Tron: Legacy.
The high-tech motorcycle has been listed on dubizzle and will remind people of the 2010 flick Olivia stars in. The vehicle has only been ridden once and is powered by a "direct drive electric motor with lithium batteries, computer-controlled digital electronic transmission" and has a low seat (28.5 inches) with suspension and hydraulic brakes.
"People literally stop in their tracks when they see the iconic motorcycle from fantasy as a tangible reality. I am very excited to find the replica a new home and hope to see it going down Sheikh Zayed Road one day," seller, Ebrahim Ostovar said.
It's not the first time the website has helped people profit from the stuff of movie dreams, a Batmobile replica was on sale on dubizzle for AED3.5 million last year.