Tyler Perry's Quotes About Blue Ivy Carter at Auction
Tyler Perry Reveals the Hilarious Reason He Refused to Let Blue Ivy Win Their Bidding War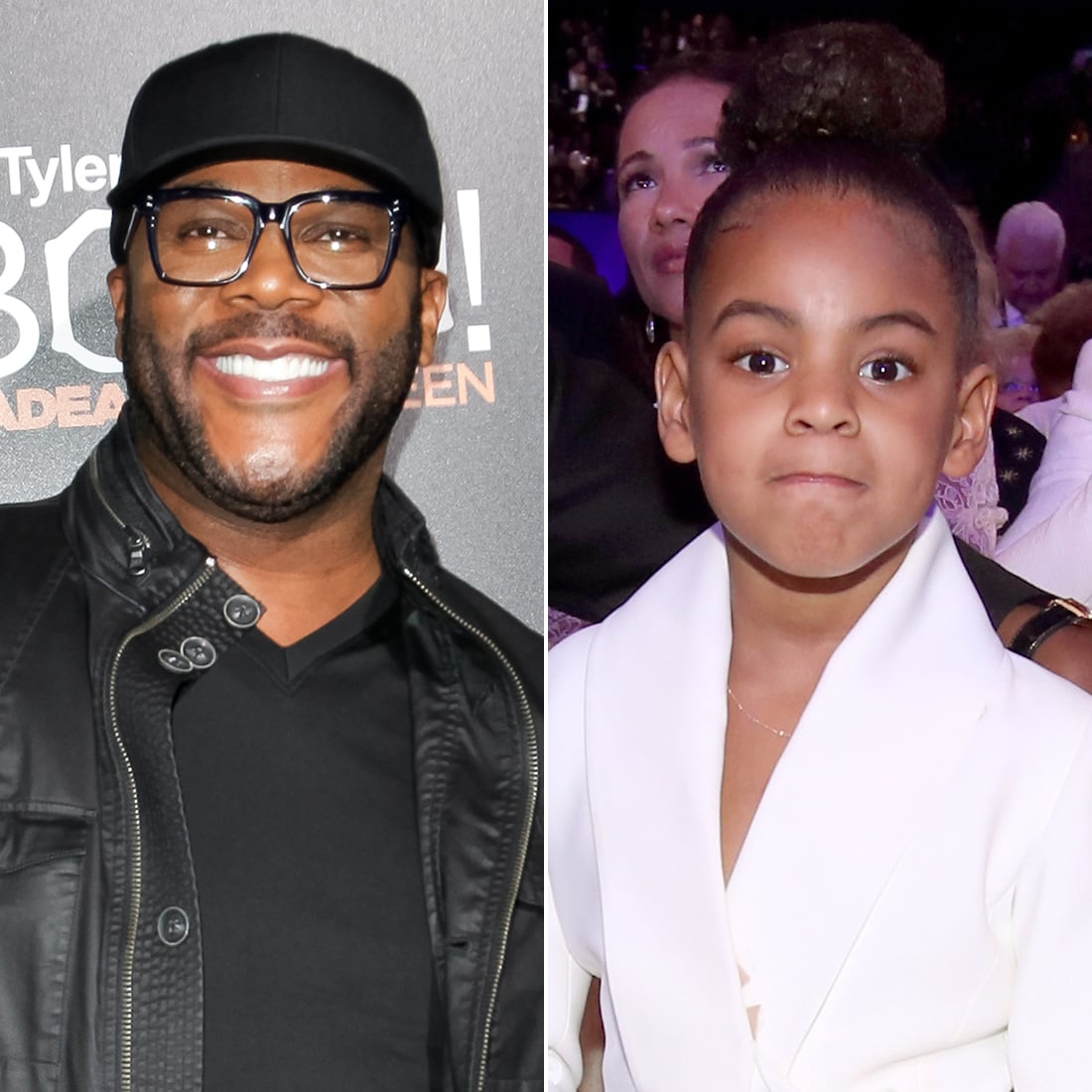 Terry Perry recently went head-to-head in a bidding war with the one and only Blue Ivy Carter at this year's Wearable Art Gala in LA, and if you thought he was going to let the 6 year old outbid him, think again. In an interview with the Today show on Thursday, the director — who ended up taking home a Sidney Poitier acrylic painting for a cool $20,000 — explained how the whole thing went down.
"Somebody else was bidding against me. I didn't know who it was," Tyler said. "I look over and it's her. She's taking the paddle out of Jay's hand and Beyoncé's hand and she's bidding. I'm like, this kid's not outbidding me today. You gonna learn today, little girl, I'm getting this painting."
Even though Blue lost out on the Sidney painting, she did win another art piece by Samuel Levi Jones for $10,000. Beyoncé also got in on the fun and made a winning bid at $17,000 on a pair of Lorraine Schwartz panther earrings that she previously wore to an event.